There are some that would say Vince Young had his moment in the football sun and whether you feel he squandered his talents or achieved more than most ever could on the gridiron, its time to walk away from the game and get his life together once and for all.
In 2006, Young led Texas to a 41-38 upset win over the mighty USC Trojan Empire, scoring the winning touchdown on 4th-and-8.
At that time he told us: Im on another level, dog.
The former first-round pick, who was selected third overall by the Titans in the 2006 NFL Draft, spent five seasons with Tennessee before moving on to Philly after a rocky relationship with head coach Jeff Fisher.
He didnt suck, in fact, Young went to two Pro Bowls (2006, 2009) and was named the AP Offensive Rookie of the Year in 2006.
He just never had the discipline to keep getting better. He started drinking heavily, partying too much and eventually he mentally checked out of the game.
In 2012, six years after signing a $58 million contract, with $26 million of it guaranteed, Young filed for bankruptcy.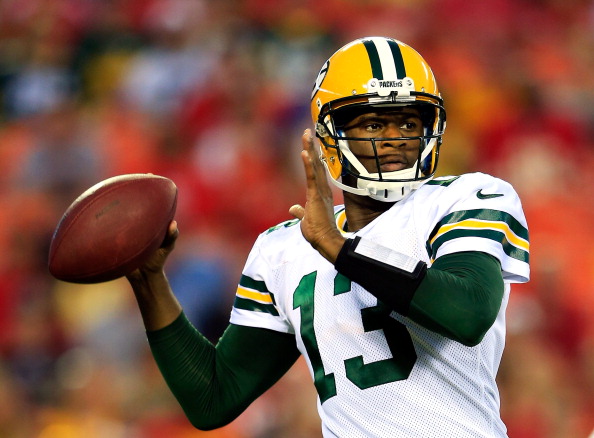 (Photo Credit: Getty Images)
He attempted a comeback with the Green Bay Packers in 2013 and was cut before preseason. In 2014, he was cut after going through a minicamp with the Cleveland Browns. Young hasnt played in a regular-season game since 2011, when he went 1-2 as a starter for the Eagles. His last DUI was as recent as January 2016.
Is he ready to play football again? Apparently so, according to his new agent, the legendary Leigh Steinberg who recently tweeted Young would like to return to football. However, it didnt specifically mention the NFL, which could mean that the former Texas quarterback is open to playing in the CFL or the new spring league thats set to kick off in April.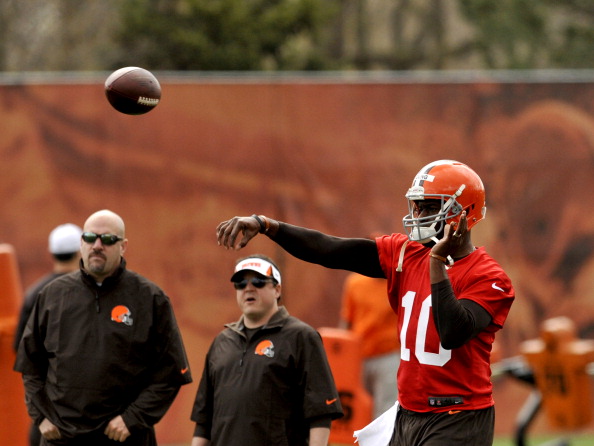 (Photo Credit: Getty Images)
Although that league is hoping to fill its rosters with players in their mid-20s, they will also be entertaining former superstars turned NFL castoffs such as Young and Ray Rice and Johnny Manziel.
The Spring League will play a total of six games beginning in April. According to the league, all games will be nationally televised.
Youngs NFL days are probably behind him, but who wouldnt want to see him back on the football field one last time. Maybe now he'll just play football and keep quiet.