Monday night, The Shadow League was on hand as the soul of James Brown floated through the Apollo Theater at the World Premiere of the story of James Brown, Get On Up. Screening in the legendary city of Harlem, a who's who of celebrities were in the house like the film's executive producer, Mick Jagger, and stars Chadwick Boseman, Jill Scott, Nelson Ellis, Craig Robinson, director Tate Taylor and nearly the entire cast and crew of Universal's epic biopic which has become one of the must see films of the summer.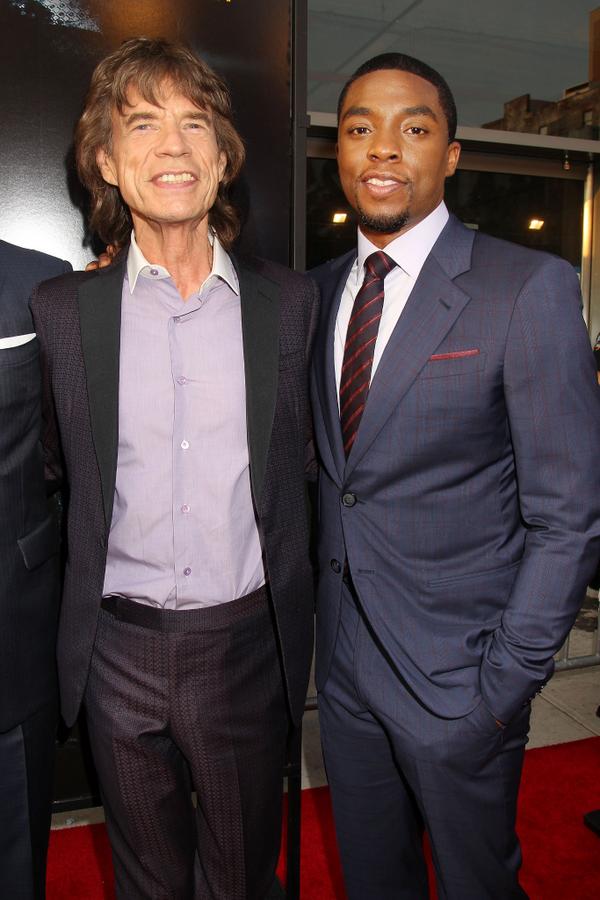 Telling the story of the life of James Brown, from his poor beginnings and abandonment by his mother, to his rise as the Godfather of Soul, the crowd clapped throughout the movie during emotional moments when the James Brown funk contagiously moved people in their seats.
Afterwards, the audience was ushered outside to a tent filled with fine dining, multiple bars, and the music of James Brown. As Craig Robinson took to the stage, grabbing the mic, and hyping the crowd, Robinson supportively rocked the party while his DJ brother played a slew of classics from James Brown, the '90s, '80s, and '70s.
One memorable moment featured Mick Jagger grooving on the dance floor amidst a bevy of camera phone flashes and video recording lights. Some spinned down a Soul Train line until Jill Scott, dressed in sexy black and sky high hills, brought a hard-to-follow two-step that shut down the train, making it hard for anyone to follow.
In the end, the night's upbeat, fun, vibe carried the feel good music and soulful presence of James Brown, making everyone in the room literally Get On Up to enjoy the night and soon to be blockbuster movie and tribute to the epic life of the Godfather of Soul.