Everything was all good just a few months ago for Dexter Fowler. He was a member of the World Championship Cubs and was getting much love from their fans before his departure to St. Louis in the offseason.
Since arriving in St. Louis, Fowler has gone from World Series champ to under social siege because he publicly spoke out about how Trump's travel ban negatively affects his family.
Cardinals fans apparently could give two Mexican walls about that. They want their ball players quiet, productive on the field and supportive of anything the President does. Therefore, Fowler has gotten an old school, 1960s welcome from the great, Pro-Trump and apparently bigoted city.
According to reports, Fowlers wife, Darya Baghbani, was born in Iran, one of seven majority-Muslim countries that the executive order restricted visas from. The couple was planning on bringing their daughter, Naya, to visit family, but has decided to delay the trip because of the negative political climate President Trump has created against Muslims.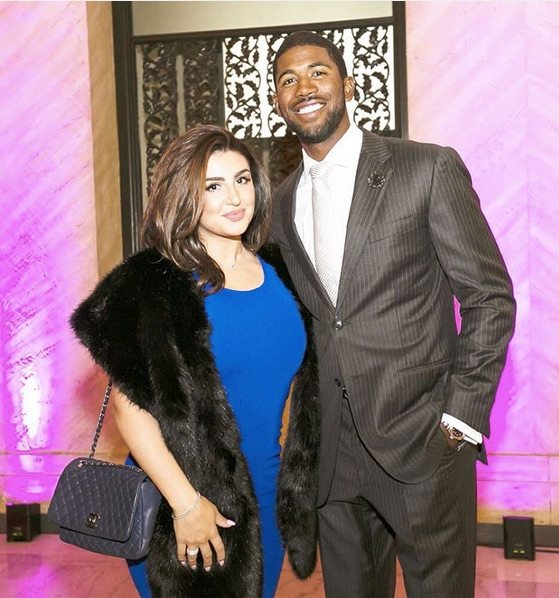 The ban is currently not in effect after a ruling by the Ninth Circuit Court of Appeals, but Trump has threatened to replace the stalled ban with an entirely new executive order.
As ESPNs Mark Saxon reported, the climate of uncertainty has the Fowler's feeling like its not the right time to travel.
Its huge. Especially anytime youre not able to see family, its unfortunate, Fowler told the publication.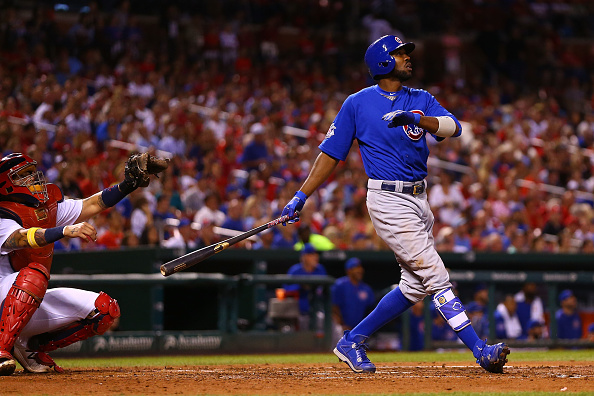 Reports say the Fowler family was further affected when his sister-in-law postponed her return to the United States from a business trip to Qatar, because she was worried about detainment.
Predictably, and indicative of the idiot racists and fundamentally stupid people that must reside in St. Louis, instead of fans welcoming Fowler and understanding his concern for his family, he was berated with an onslaught of angry and demeaning social media attacks which made me feel like I was in a time machine visiting another dark era in American history.
"It's huge. Especially any time you're not able to see your family, it's unfortunate." – Dexter Fowler pic.twitter.com/eDLRleURzE

Baseball's Best Fans (@BestFansStLouis) February 19, 2017
Another time, years ago when people were really so ignorant as to think that teams owned players and a players job, opinions and worth as a person ended once they left the ballpark and collected a check.
Fowler responded to these attacks via Twitter:
For the record. I know this is going to sound absolutely crazy, but athletes are humans, and not properties of the team they work for.

Dexter Fowler (@DexterFowler) February 19, 2017
St. Louis fans seem to think that this black man should be happy playing baseball and making money. Shut your mouth and play your position nigger is what the Cardinals fans are in essence saying to Fowler. Don't be a black man making $82.5 million and speaking out against the increasingly oppressive American government. Great baseball player or not, that's just too much for some middle America out-of-the-closet racists to stomach, something Adam Jones wasn't afraid to address last year.
The State of Missouri strikes again and the city of St. Louis should be ashamed of itself. Jim Crow and segregation ended. You cant just Twitter-lynch someone and it be all good.
I dont know what kind of player St. Louis fans think they are getting now. How is a guy going to perform for fans or want to perform for fans who are venomous, out of touch with reality and obviously intolerant towards his wife's religion?
Im not saying the entire city of St. Louis is racist, but there were no shortage of foul remarks for Fowler over the situation. Nelly needs to clean this up or something ASAP. It's not a good look for Da Lou.
It's not like it's the first time Cardinals fans have shown their racist asses.
In April of 2016, elitedaily.com wrote a piece entitled, Why Are St. Louis Cardinals Fans Seemingly the Most Racist In Sports?
"Chicago Cubs outfielder Jason Heyward made his return to St. Louis Busch Stadium, a place he called home just a year ago, but he wasnt greeted with cheers and applause for his service. Instead, Heyward was reportedly pelted with the N-word and boos by Cardinals fans."
At least Heyward was a former player returning. It's a bit more understandable why he would be verbally assaulted. In Fowler, Cards fans are willing to eat their own. Its really ridiculous because Fowler definitely has some legit family concerns and as an American he has a right to disagree with an executive order that possibly affects his family who are good people who have committed no crimes and contribute positively to society.
Fowlers situation just shows us that this is a very dangerous time for America. People are becoming increasingly tolerant of intolerance, hate and divisiveness. And while the world fuses into a melting pot of various relationships and families, our government is being run by an outdated fossil who has a legion of blind followers, who live off hatred, separatism, bigotry, oppression and rage.
I used to believe that sports was the great equalizer: the arena where race was irrelevant and talent, teamwork, skill and performance reigned supreme. Fowlers situation indicates a shift in that philosophy and the mood in our country, where pro athletes who speak out for injustices or expose how they were directly affected by them are now the targets of fans contrasting political beliefs and hate-inspired vitriol.