Black History Month closes out with perhaps one of the top annual cultural events for African-Americans the CIAA (Central Intercollegiate Athletic Conference) Basketball Tournament.
The tournament makes it triumphant return, tipping off on Tuesday, Feb. 23 at Time Warner Cable Arena in Charlotte, N.C.
Since the crowning of the tournaments first champion, North Carolina Central in 1946, this survive-and-advance festival of college hoops has ballooned from a small blip on the sports radar to a mega cash cow with prime corporate sponsorship, sold-out venues and an assortment of off-the-court activities featuring headline entertainers.
(Photo Credit: carolinablitz.com)
The CIAA tournament, and everything associated with it, is a massive economic shot of adrenaline for Charlotte travel and tourism industry, as people travel in from far and wide.
The CIAA continues to be one of Charlottes largest annual events, generating an economic impact of more than $55 million, said Laura White, director of communications at Charlotte Regional Visitors Authority. That includes $32.2 million in direct spending with more than $2 million in Mecklenburg County taxes collected. CIAA guests stay an average 3.4 nights and more than 80 percent of guests travel from more than 50 miles.
Over the years, the tournament has showcased an assortment of hoopsters who have carved their names not only in the history book of the conference, but basketball overall.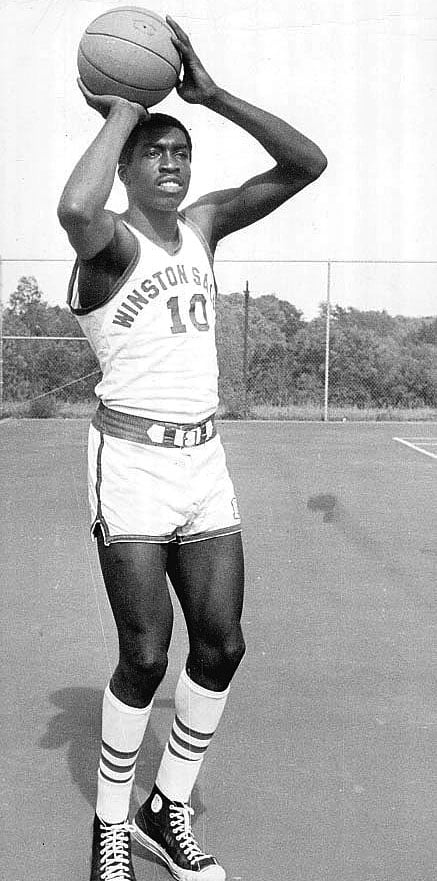 (NBA Hall of Famer Earl Monroe, Photo Credit: journalnow.com)
Among the plethora of notable heavyweights whove suited up in the tourney over the years are Sam Jones (North Carolina Central), Earl The Pearl Monroe (Winston-Salem State), Fred Curly Neal (Johnson C. Smith), Cleo Hill (Winston-Salem State), Al Attles (North Carolina A&T), Earl Lloyd (West Virginia State), Rick Mahorn (Hampton), Bobby Dandridge (Norfolk State), Charles Oakley (Virginia Union), Ben Wallace (Virginia Union) and Ronald Flip Murray (Shaw). All these men attained success in the NBA or on the global stage following their collegiate career.
The coaching legends include the late John McClendon (North Carolina Central) and Clarence Big House Gaines (Winston-Salam State), as well as living icons Dave Robbins (Virginia Union) and Steve Joyner (Johnson C. Smith). All four men are enshrined in the CIAA Hall of Fame.
McClendon, who studied under Dr. James Naismith, the inventor of basketball, led the Eagles to eight CIAA titles (1941, 1943, 1944, 1946, 1949, 1950 and 1952).
Gaines, who also captured eight CIAA crowns (1953, 1957, 1960, 1961, 1963, 1966, 1970 and 1977), won the NCAA Division II national championship in 1967. His 828 victories ranks 15th overall in college basketball history. Robbins, the conferences first white head coach, has the record for the most CIAA titles with 14 (1979, 1980, 1985, 1987, 1989, 1991, 1992, 1993, 1994, 1995, 1998, 2004, 2005 and 2006). He also led the Panthers to three NCAA Division II national championships (1980, 1992 and 2005).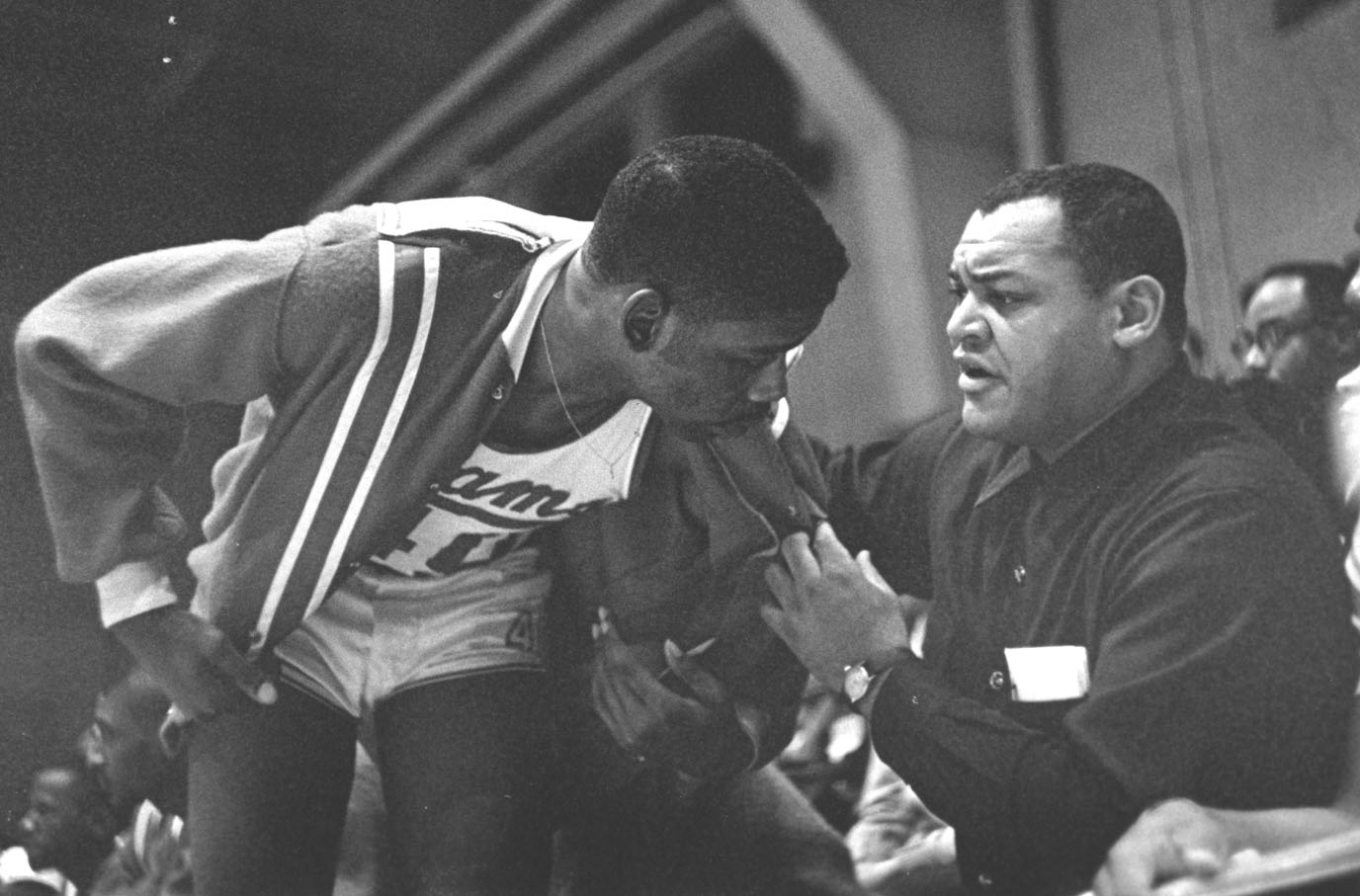 (Clarence "Big House" Gaines, Photo Credit: winstonsalemtimetraveler.com)
Robbins retired from coaching in 2008, posting a mark of 713-194. Joyners resume includes three CIAA championships (2001, 2008 and 2009), eight division titles and a career record of 511- 319. Gaines, Robbins and Joyner are the only coaches in CIAA history to amass 500 wins.
The 2016 edition of the CIAA will produce its own unique share of memories.
Can Livingstone cap off the hat trick and be the first team to win three straight titles since Virginia Union in 2004-06? Wholl be the dark horse squad to wear Cinderellas glass slipper?
Will the Shaw Lady Bears add to their dynastic run by claiming their conference-record 11th womens championship trophy and fifth in the last six years?
These questions and more will be answered throughout the week during black college sports oldest postseason event. To the victor on both the mens and womens side goes the spoils of bragging rights, an automatic bid to the NCAA Division II tournament and their name etched in the long-standing historic stone tablet of CIAA basketball.
Mens Slate
The 2015-16 regular season came to a close on Feb. 20 with Virginia State winning the North Division and Johnson C. Smith raising the championship banner in the South Division. As a result of their division titles, both schools are No. 1 seeds.
(Photo Credit: ciaa.org)
Virginia State is the lone CIAA mens team with a national ranking. Currently, the Trojans are No. 7 in the NCAA Division II Atlantic Region poll.
Johnson C. Smith features two players in the top 10 in points led by conference scoring champion and CIAA Player of the Year, senior forward Stedmon Lemon, who is averaging 21 points per game. Senior guard Diondre Pratt ranks sixth in the league with 16.9 points per game.
First-round action tips with Winston-Salem State (No. 6, South) versus Lincoln (No. 5 North) followed by Elizabeth City State (No. 6, North) against Fayetteville State (No. 5, South). The winner of Elizabeth City State-Fayetteville State plays Chowan (No. 4, North) and the victor from Winston-Salem State-Lincoln faces Livingstone (No. 4, South) in the second round.
Both Virginia State and Johnson C. Smith have first/second-round byes. Joining them in the quarterfinals are Virginia Union (No. 2, North), St. Augustines (No. 2, South), Bowie State (No. 3, North) and Shaw (No. 3, South). These four teams will face off with St. Augustines suiting up against Bowie State and Virginia Union versus Shaw. Virginia State awaits the winner of Elizabeth City State/Fayetteville State-Chowan. Johnson C. Smith takes the winner of Winston-Salem State/Lincoln-Livingstone. These quarterfinal games will air live on ASPiRE.
The semifinals are slated for Friday, Feb. 26 and will also air on ASPiRE. This years championship game tips on Saturday, Feb. 26 at 7 p.m. and will be broadcast live on ESPN3 with a tape-delayed showing on ESPNU at 10 p.m.
Womens Slate
On the womens side of things, it appears as if it will be a collision course to the title between Virginia Union and Shaw.
The Lady Panthers (North Division champions, 22-2 overall) and Lady Bears (South Division champions, 22-6 overall) dominated the competition during the 2015-16 season. Their impressive runs earned them a No. 1 seed and first-round bye.
(Photo Credit: ciaa.org)
Virginia Union is led by the one-two punch of Kiana Johnson and Lady Walker. Johnson, who was named the Women's CIAA Player of the Year, led the league in scoring with 28 points per game. Walker is second in the league, averaging 18.5 points. This prolific tandem are a major reason why the Lady Panthers are ranked No. 1 in the NCAA Division II Atlantic Region poll.
Shaw, which is ranked No. 6 in the NCAA Division II Atlantic Region, takes the court looking to regain its usual spot in the CIAA penthouse. The Lady Bears bid for five straight titles ended in the second round last year following a 69-47 rout at the hands of Virginia State. This has been a burning fuel to ignite their sizzling run for the 2016 tournament.
Losing in the CIAA tournament last year had a huge impact on the coaching staff, said Shaw head coach Jacques Curtis. It marked the first time my current staff had not won the CIAA during their tenure at Shaw. Last years team consisted of so many new players. I dont think it affected the new players as much as it did Kaula Jacks and Bryann Guyton, who were the returners from the 2014 CIAA championship team. Last years loss definitely serves as motivation for us. There is a level of excellence that is expected from Shaw womens basketball. Our legacy is important and success is what we strive for every year.
(Photo Credit: grownpeopletalking.com)
The first round of the womens tournament tips with Bowie State (No. 6, North) versus Fayetteville State (No. 3, South) at 10 a.m. Afternoon games includes St. Augustines (No. 6, South) against Lincoln (No. 3, North), Elizabeth City (No. 5, North) taking on Johnson C. Smith (No. 4, South) and Winston-Salem State (No. 5, South) playing Virginia State (No. 4, North).
Joining Virginia Union and Shaw with first-round byes are Chowan (No. 2, North) and Livingstone (No. 2, South). Virginia Union faces the winner of Elizabeth City State/J.C. Smith. Shaw awaits the outcome of Winston-Salem State/Virginia State. Chowan plays the victor from Bowie State/Fayetteville State. Livingstone will line up versus St. Augustines/Lincoln.
The womens bracket runs through the week with an off day on Thursday, Feb. 25. Semifinals competition tips on Feb. 26 at 1 p.m. and 3 p.m. The championship game is scheduled for Feb. 27 at 4 p.m. Both the semifinals and final will also air on ASPiRE.