Steve Smith was nice with the rock in his super solid NBA career and he's lethal with the mic as an analyst for TNT's March Madness coverage and on NBA TV. Smith gave The Shadow League six minutes and some expert opinions at a recent March Madness media luncheon at the NY Hilton.
The Shadow League: Who are your leading contenders for National Player of the Year?
Steve Smith: You look at Josh Jackson of Kansas and also Frank Mason III, what they've done is remarkable, and Purdues Caleb Swanigan, who just really came on the scene as a National Player of the Year candidate. And you have to put Lonzo Ball in there. Those are the three or four that stick out, but a lot of guys have had great seasons in college.
Don't forget Villanovas Josh Hart. He shouldnt be overlooked. Mainly because he came back to school and could have left for the NBA last season. Its almost like nowadays, you get penalized for coming back to school. I think he's been fantastic.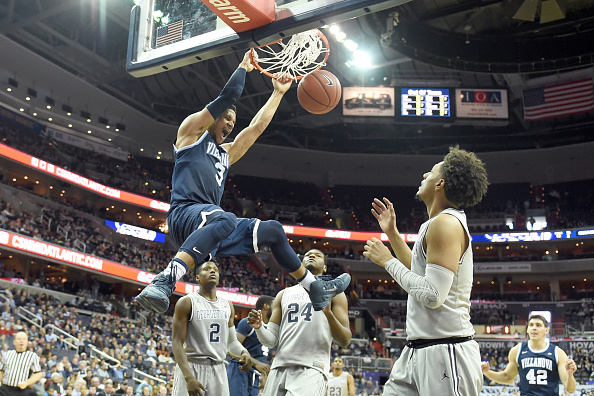 Josh Hart is one of those players who represents everything that college basketball should be about in my opinion. He plays the game the right way and he could have gone pro but he wanted to better himself and now they might have a chance to win back-to-back National Championships.
TSL: Who will win it all in 2017?
SS: No one is really talking about Villanova being able to repeat, but I think they have a great chance. Also, Carolina, Gonzaga or UCLA, Arizona… but I still think theres so much wiggle room but right now those are the teams Im looking at.
TSL: Having watched Kentucky go 38-0 only to lose in the Final Four two years ago, is It good that Gonzaga lost a game instead of entering the NCAA tourney undefeated?
SS: How can you be a coach and say, 'I hope we lose.' You prepare to win every game in front of you. But I do think for Gonzaga, it may have taken a bit of pressure off those guys and now they can revamp and get that second motor going. No matter what you just dont want to lose during March Madness.
TSL: Storylines that stick out this college basketball season?
SS: To see these smaller programs that get a chance to be in the Big Dance for the first time is always cool. That first time is always special when a school gets there . The biggest storyline right now is Northwestern. If they get in having never made it there before, that would be historic. I think they will get in. Im not on the committee but I think Northwestern, the only member of the Big Five Conferences to never play in The Big Dance will get in. Chris Collins is doing an amazing job.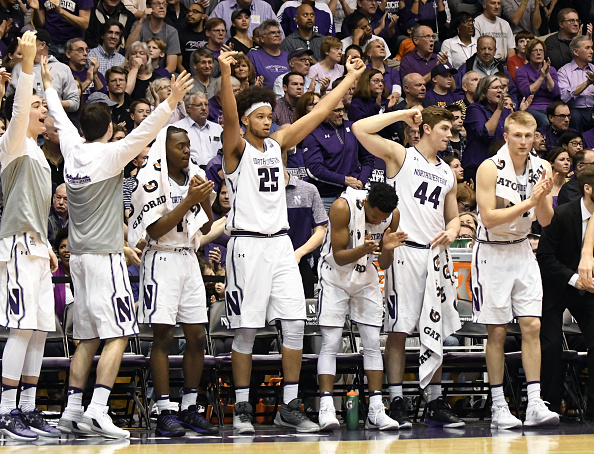 TSL: Whats your opinion of UCONN Womens 107-game win streak entering the NCAA Tourney?
SS: Its huge on any level to win like that. You start talking about youth, high school, college or pro, just to see what theyve done…theyve played the toughest teams and won some close games. You have to give that program a lot of credit. And its been fantastic because the program has brought more light and more branding to the womens game.
TSL: How big a problem is Durant being out for Golden State?
SS: I think it affects Golden State from the standpoint of now and maybe the Spurs can catch them in the regular season seedings. We didnt have that talk before KD went down. If somehow the Spurs can catch them as the No. 1 seed, it can change the balance of the Western Conference Finals because they might not have that Game 7 at home. Second of all, how long will KD be out? We dont know.
TSL: You know about knee injuries. How effective do you think Durant will be upon his return ? If he does return.
SS: Thats the thing. When he comes back, will he have time to test the knee first? They can tell you on machines and paper that you are 100 percent, but it really comes down to how you feel mentally and in your heart. If you can trust the knee 100 percent that's a different thing than being diagnosed 100 percent. I dont know where hell be at.
TSL: Your NBA MVP?
SS: Today, I have James Harden, but if Westbrook can average a triple double and his team possibly moves up to fourth place in the West, then it's Russ. I feel bad for Kawhi and LeBron because any other year they have MVP numbers.