The NBA community, which is increasingly changing and becoming less informed about how basketball works, has already decided that the two leading MVP candidates are Russell Westbrook and James Harden. This is mainly due to their statistics and how many points, rebounds and assists they get each night as they dominate a high percentage of their teams' offensive possessions.
What ever happened to value as being the deciding factor?
Guys who could put up similarly ridiculous stats are penalized in this new MVP philosophy where the best player is the one with the most eye-popping numbers. Any true basketball head knows the game goes way beyond the numbers and in team sports, things aren't always as they appear.
The NBA has historically awarded MVPs to guys who may not have the most gaudy stats, but are clearly the most valuable players because of the responsibilities they hold within their team structure and how they successfully execute these objectives.
Russell Westbrook tied Oscar Robertson's record for triple-doubles in a season and will probably break it in his next game. A long time ago, his season became about triple-doubles while everyone in the world gave him a pass as far as his team being serious title contenders.
Its interesting that Westbrook is the MVP favorite with his OKC team, a sixth seed in a conference, looking way up at a Golden State team that boasts a two-time MVP who hasn't lost a step in Steph Curry.
When The Big O averaged his triple-double in the 1961-62 season, he scorched the league for 30.8 points, 12.5 rebounds and 11.5 assists per game, but his Cincinnati Royals squad finished fifth overall in the conference with a 43-37 record and lost in the the Western Division Semifinals 1-3 to the Pistons.
Despite his statistically historic season,The Big O finished third in the MVP voting behind Wilt Chamberlain, who averaged an NBA-record 50.4 points per game along with a whopping 25.7 rebounds.
Those are offensive statistics that exceed the impressiveness of Westbrooks 41 triple-doubles, but Wilt unfathomably didnt win the MVP either.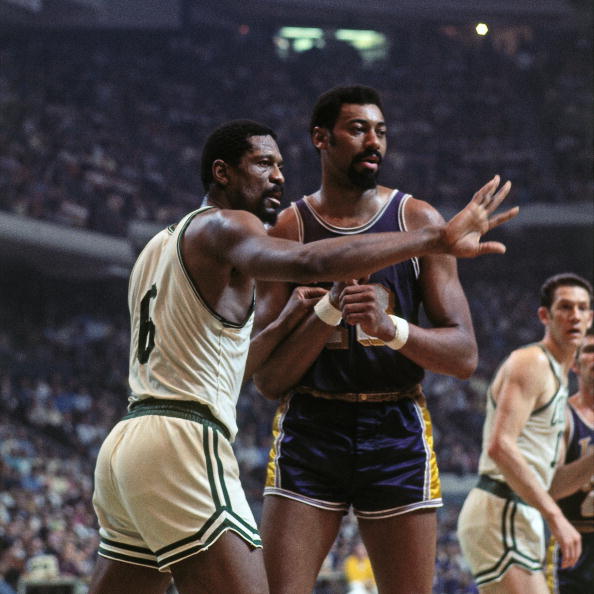 It was Celtics center Bill Russell who averaged a modest 16.9 points but was a defensive monster, averaging 23.9 rebounds and anchoring the Boston Celtics who defeated the Los Angeles Lakers in the NBA finals.
The NBA obviously placed huge value on winning and less on overall stats back then, which made it a more legit MVP because most valuable player doesnt mean best player. I have always been a proponent of awarding two separate awards. An MVP for the great player who has exemplified talent, leadership, sacrifice and world class production for a title-contending ballclub. And a Player of The Year Award for that baller whose team may not be the best but was a one-man wrecking crew of sorts and put up the numbers that make people "ooh", "ahh" and drool regardless of team success. The POY is awarded for his entertainment value to the league, but he doesn't totally define what a truly great player is.
The NBA is a team game and that was appreciated once upon a time. Players on great teams sacrifice personal statistics for victories all of the time. With Westbrook and Harden's recent stat-stuffing exhibitions for teams with minimal chances to go to the NBA Finals because they have huge deficiencies , the NBA has lost its way with the MVP voting.
If we apply todays evolving MVP standards to recent MVP winners, we would uncover some real snubs.
Why did Derrick Rose beat out LeBron James for the MVP in 2010-211?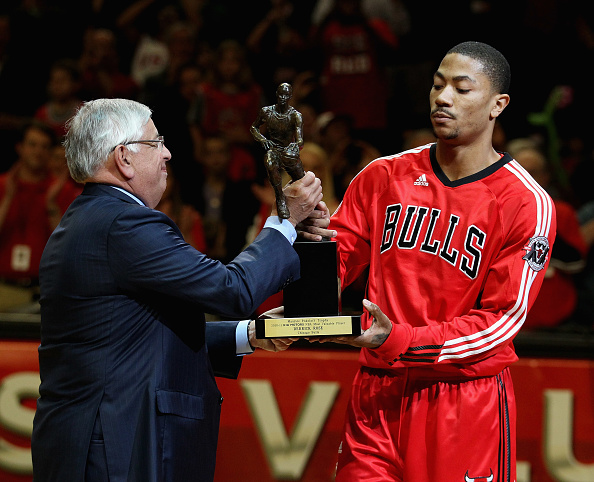 Well, Lebron won the award two years in a row and Rose was a refreshing NBA story.
Bron had superior stats. He averaged 26.7, 7, and 7.5. But D-Rose averaged 21.8 ppg, 7.9 assists and 3.4 rebounds while electrifying crowds with his fearlessness, energy, artistry and explosive leaping ability.
The hometown kid, the golden child of Chicago basketball, put the Bulls on his shoulders and won 60 games, giving the town flashbacks of the MJ days. Then he put a bow on a magical regular season by becoming the only blemish in a King James MVP run that saw the Ohio prodigy win MVPs in four of five seasons while making the NBA Finals his home.
The Bulls franchise slowly fell apart once Rose started getting knee injuries. His mighty mouse performances were invaluable to his team and league, and his Bulls teams were projected as legit contenders to LeBrons Eastern Conference dominance for years to come.
How did Steve Nash beat out Shaq, then Kobe in the 04-05 season and 05-06 season ?
Both of Steve Nashs MVP are questionable, but he was the maestro of Mike DAntonis high-octane Phoenix Suns offense and his value to his team was unquestionably equal to any star player on any team. His 15.5 points and 11.5 assists per game were pure point guard numbers and the NBA still appreciated savvy ball distributors who were not actually ball-hogging two guards in disguise. Nash created a winning flow and Phoenix won 62 games that season.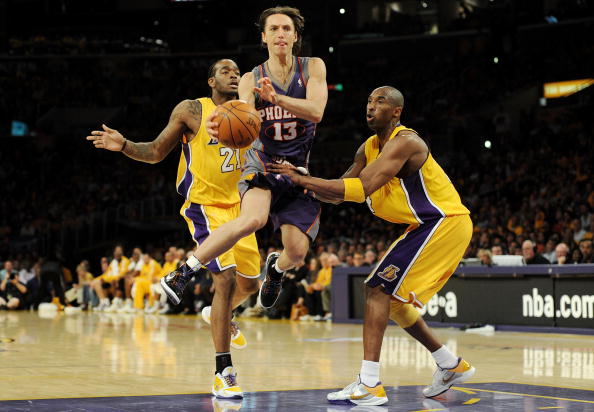 An aging Shaq had won an MVP already in the midst of his Lakers Dynasty with Kobe. Shaq made a huge impact on Miami and would lead them to a championship with Dwyane Wade the following season, but his averages of 22.9 points and 10.4 rebounds werent enough to outclass Nash who was the flavor of the month at the time. The non-European white NBA superstar that needed to be promoted at all costs.
In 2005-06, Kobe averaged a Jordanesque 35.4 ppg, 5 rebounds and 4.5 assists per game. He played with the likes of Smush Parker and Chris Mihm and still made the playoffs. He even scored 81 points in a game, but Nash was awarded the MVP for the second season in a row, averaging 18.8 ppg and 10.5 dimes. It was highway robbery, but Nashs squad was better. Its debatable as to whether or not he was more valuable than Kobe.
It seems as if the exploits of Isiah Thomas in Boston, LeBron James in Cleveland and Steph Curry in Golden State and the way they make the magic happen for their title-contending teams are no longer appealing to NBA MVP voters.
World B Free is out there somewhere shouting, I coulda been a contenda!.