We witnessed firsthand how James Dolan treats his players like so much expendable cattle. Charles Oakley got harassed and yoked up at a Knicks game and embarrassingly thrown out after an altercation with security, simply because Dolan didnt want Oakley in the arena. Then Dolan banned him for life. Dolan was harboring ill will towards a franchise legend who he says was hecking him and staring at him during a game.
After the mishap, which sent the NBA Family into an anti-Dolan frenzy, Dolan and Oakley met in a mediation of sorts, but Oakley wasnt satisfied with the meeting and still has assault charges pending.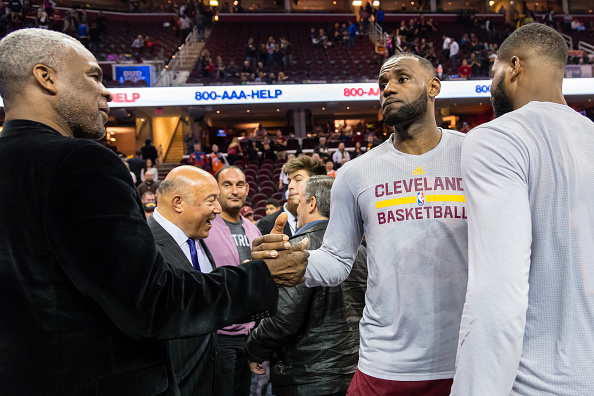 Dolan went as far as trying to smear Oakleys image by calling him a drunk. In addition, instead of a public apology, Dolan got other Knicks legends, flunkies, stoolies, whatever you want to call them, to sit with him courtside the following game to show the fans that the Oakley fiasco was an isolated incident and his former players are behind him.
A few weeks ago, we took Dolan to task for cursing out a fan outside of MSG. It just doesnt stop. His actions inspire a culture of disrespecting players and fans, saying absurd comments in the media, passing the buck and creating an atmosphere of mistrust. It is a culture that current President Phil Jackson has used to his benefit and the teams detriment.
From his first public criticism of Carmelo Anthony, the Zen Master was totally going against the teams greatest asset. Phil was trying to force Melo out. Now that he has basically announced to the world that Melo can kick rocks, all of the Knicks' problems are supposed to miraculously fix themselves.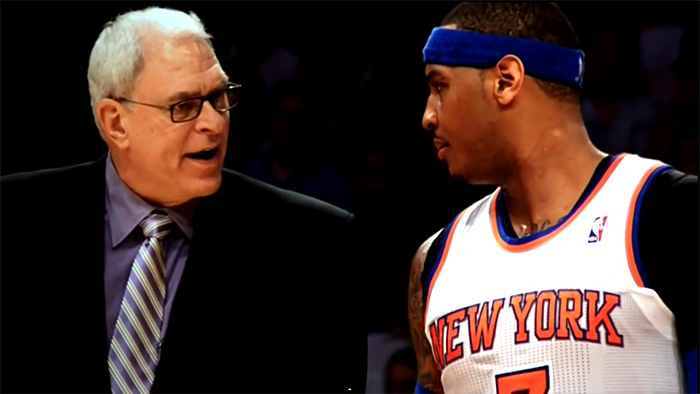 The fact remains that Phil has humiliated the Knicks star player; a guy who said he wanted to play here and who Phil paid exorbitant amounts of money to keep, when he could have let Melo bounce in free agency. Phil treated Melo like Dolan treated Oakley. He publicly bitch smacked him and he's basically like, It is what it is.
After witnessing the Carmelo Anthony fiasco and the Oakley embarrassment, what star player would want to play for the Knicks ? You have an egomaniac President who thinks his record since joining the Knicks reads in reverse. He will throw any player under the bus that he has to, to justify his paper.
Phil would rather never have taken the Knicks job, but he cant turn back now. Instead, he has to try and preserve his legacy as a winning player and coach and put all the blame on Melo in his stint as team president.
For all of his superstar faults and deficiencies, Melo always played hard and gave you his gangsta game. He was consistent, played hurt and maybe if he had some more help in his career he could have won a championship.
But for Phil to continue to degrade him even on the way out the door and tarnish Melos legacy in the process is dirty pool. And another reason why the Knicks can't get things figured out.
They have no respect for their players and even less for their fans.