According to the New York Post, a group of female former students at the University of Tennessee believe the athletic department there had allowed a hostile sexual environment to take hold at the school, stretching back to the mid-'90s. And they point to allegations against Peyton Manning as evidence.
In this latest stain on his marketing game, Manning, who enjoyed a pristine image while at Tennessee, was accused of putting his naked genitals on Jamie Naughright, a female athletic trainer, when she was examining him for injury during his time at the university.
Peyton Mannings had mostly ups during his legendary football career. He was the son of Mississippi legend Archie Manning and he went to Tennessee to create his own legacy and help strengthen the Vols program in a tough SEC.
Manning quickly distinguished himself as an incomparable offensive weapon and became the face of the NFL with the Indianapolis Colts. Equally captivating was his character, which was promoted as impeccable off and on the gridiron. Peyton also became the pitchman for Papa Johns pizza, which added to his popularity and financial prosperity.
There was a lot of laughter in Mannings career.
Manning pushed his football boundaries to the medical limits, surviving four extensive neck surgeries to rebound at 39 — almost limping to the finish line — and win a remarkable Super Bowl 50 over young gunner Cam Newton and the heavily-favored Carolina Panthers.
It was the perfect ending to an iconic career. But with this latest accusation against his character, it makes you wonder if Manning is the guy we thought he was. Is he becoming another example of a legend who didn't know when to quit while he was ahead?
The six women filed a lawsuit last week, according to The Tennessean, arguing the school had fostered a culture that enabled sexual assaults by student-athletes and cited nearly a dozen instances, including the recently brought-to-light allegations against the Broncos quarterback, who was involved in a disputed incident in 1996.
The suit, which implicates 10 former Volunteers players, says the university showed deliberate indifference and a clearly unreasonable response after a sexual assault that causes a student to endure additional harassment.
Manning said it was unintentional: He was mooning a teammate. However, testimony in the document clearly refutes Peyton Manning's version of the incident.
The suit references Naughright, who sued Manning in 1997 in a case that was soon settled, with the agreement she leave the university.
Now, for the second time in two months, Manning finds himself on public trial.
Earlier in the year Manning was accused of trying to cheat Mother Nature, in a report by the network Al Jazeera America.
The report follows British hurdler Liam Collins as he went undercover to expose the continuing use of performance-enhancing drugs in sports. Collins won the trust of medical professionals tied to the PED trade by telling them that he hoped for one last shot of glory at the 2016 Olympics in Brazil.
According to the report, Manning used growth hormone to help recover from major neck surgery that sidelined the legend during the 2011 NFL season, while he was still with the Colts. Peyton admitted to his wife receiving HGH at their home, but vehemently denied his use.
Parts of the story were later retracted and Mannings media hounds totally discredited the reports, despite the can of worms it opened publicly and the myriad questions the situation evoked. He went on to paint what appeared to be a picture perfect ending two Sunday's ago.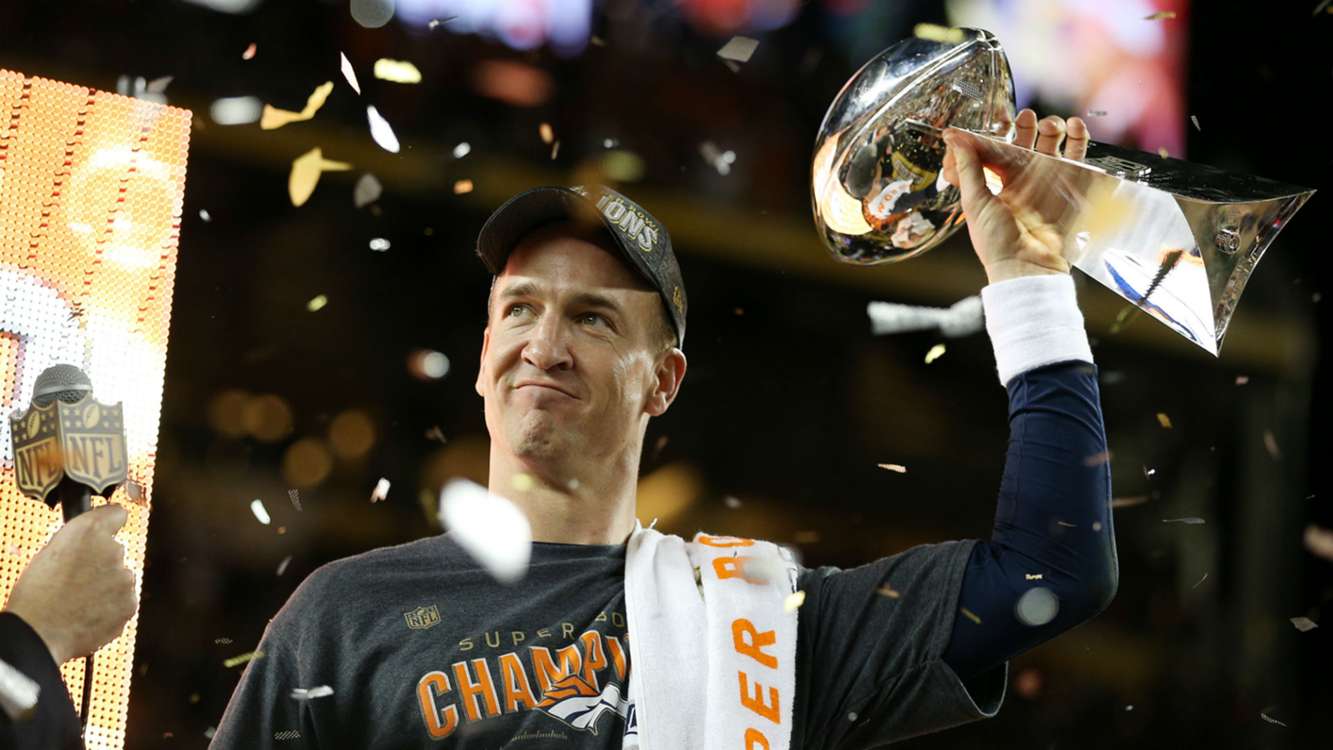 These allegations from Manning's college days may be false as well, but the fact is that he did settle a suit with the trainer. Its another chip off of his immaculate image. It makes you wonder if hes not only the greatest QB in NFL may history, but also its greatest con artist.
Retirement is looking like a bumpy road for Manning. Regardless of how egregious these accusations may be, he will have to answer some questions. He's the biggest name in a sweeping report that indicts a proud University's culture.
In light of recent events, reporters who were once mesmerized by his incomparable football acumen and celebrity perfection and didnt even consider digging into his personal affairs, may finally be inspired to try and find a few breaking stories of their own and bring down the King as they have so many who stood on Mt. Perfect before him.
At the very least, Manning is going to deal with some headaches in the future. His character will be legally challenged for the first time in his 18-year career. In a fairy tale world, Manning will clear his name and his fans will all laugh about it at his Hall of Fame induction.
***
One of my favorite joints off the first Wu Tang Clan album, Enter The Wu-Tang (36 Chambers), was the song, "Tearz." It was just 4:17 seconds long, but its effect on my emotions has lasted a lifetime.
The two stories, spit over a head banging bop with high-pitch melodies that rode the beat like Lane Frost riding a wild bull, were based around people becoming victims of poor decisions and casualties of the inevitable roller coaster of life.
This reality rap of six adamant women in this recent lawsuit tells me that some tears are going to eventually flow. Manning might have been young and coddled when this happened, but in a career mostly filled with ups, and having one again ascended to the sports mountaintop, he might be in for a long fall down.