Dusty Baker has been a player and then manager in MLB for the past five decades. Hes certainly won his share of games;1814 to be exact against 1605 losses. His strategy is often criticized but successful. Hes undoubtedly a throwback manager and his use of sabermetrics can fall victim to his hunches and gut feelings, but his people skills, leadership prowess, passionate protection of his players and his overall baseball savvy and experience is elite.
Dusty Baker's career with the Dodgers changed when he started playing for Tommy Lasorda, hit 30 home runs in 1977 and helped invent the high five. Hosted by Bob Costas, MLB Network Presents is a series of documentaries and access-driven profiles that air during the off-season on MLB Network.
As the oldest manager in baseball, Baker has done everything in this game except win a World Series. Hes come close and he has a great reputation as a franchise reviver. He can win with star talent and he can also raise the level of mediocre teams.
"I'm not going to let nobody tell me I'm a failure," Baker told the media in DC before the playoff last season. "I've done the best job I could do. You can't fool yourself."
The Nationals turned to Baker, one of only two managers to win three National League Manager of the Year awards, for one reason only – win a title.
"We were looking for a manager to help us achieve our ultimate goal of competing for a World Series championship," Washington owner Ted Lerner said in a statement when they hired Baker. "During our broad search process we met with any qualified candidates and ultimately it was clear that Dusty's deep experience was the best fit for our ballclub."
This is Baker's fourth managerial gig, spanning 20 years. He's won everywhere he's been – San Francisco, the Cubs and Cincinnati. But he just hasn't been able to win in the postseason.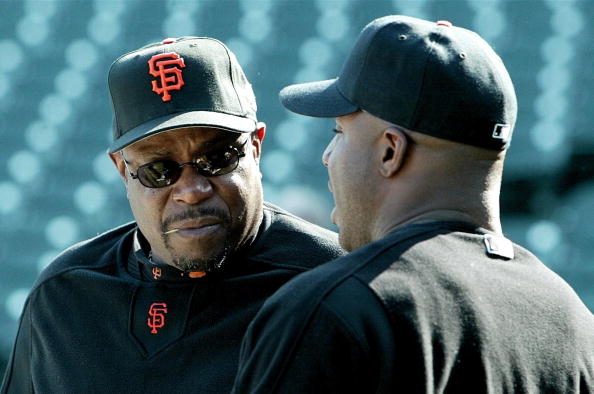 The Nationals, as a franchise, are feenin' to win it all, too. They clearly have championship-caliber talent. Baker's track record said he could handle this situation, finally getting Barry Bonds to a World Series in 2002.
Last year he took the Nats to a runaway NL East Division title. At 48-34 with a 7.5 game lead over the Atlanta Braves, Washington is
running away with the division again. With the Chicago Cubs faltering and fighting for their playoff lives, Bakers Nats with their powerful pitching rotation led by Max Scherzer and potent offense led by former MVP Bryce Harper, are thinking big.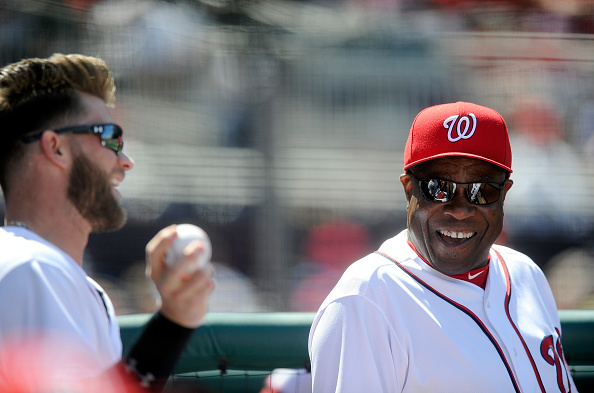 In Cincinnati, his last stop, Baker was 509-463 in six years. His win total ranks third all-time on the Reds' managerial list.
In San Francisco, Baker took the Giants to the 2002 World Series. In 2003, he led the Cubs to a division title, but only Gene Mauch (1,902) has won more games as a major league manager without winning a World Series than Baker (1,725).
Speaking of Harper and Scherzer, two of five Nationals players named to the 2017 All-Star squad, they showed out in a 7-2 win over the Cardinals on Sunday. Harper foiled any chance at a Cardinals sweep by launching two bombs. Scherzer, who opened the evening by striking out seven his first time through the Cardinals' order, finished the night with 12 Ks.
The odds say Baker has to get a ring eventually and theres no time like the present. The team really has no weaknesses. Old Man Baker has to lead them across the finish line one game at a time.