On Monday Under Armour — the scrappy start up company turned billion dollar brand — and Major League Baseball announced a 10-year partnership that names the global performance brand as the official uniform provider to MLB, marking Under Armours first-ever professional league uniform deal.
This is the company's biggest deal to date with a pro league. It's a big step for the company as it looks to compete with the likes of Nike and Adidas.
(Photo Credit: investors.com)
Fanatics will handle the retail side for consumers. It has operated the MLB site since 2002, but this is the first time it will have MLB licensing rights.
Beginning in the 2020 MLB season, MLB will end a 35-year partnership with Majestic Athletic. Under Armour will become the exclusive MLB provider of all on-field uniform components including jerseys featuring prominent Under Armour branding, baselayer, game-day outerwear, and year-round training apparel for all 30 MLB Clubs.
Fanatics, a global leader of licensed sports merchandise, will be granted broad consumer product licensing rights to manage the manufacturing and distribution of Under Armour and Fanatics fan gear, which include jerseys at retail, name & number products and Postseason apparel. Under Armour and Fanatics expect to offer an assortment of new fan gear apparel and accessories at retail, prior to the 2020 season.
Under Armour is a well-established partner of MLB, dating back to 2000 as an official baselayer supplier. The brand took the field with their first baseball cleat collection in 2006 and became the official performance footwear partner of MLB in 2011.
Under Armour currently has over 400 individual athlete partnerships across the major and minor leagues, including 2012 National League MVP Buster Posey, 2014 National League MVP and three-time National League Cy Young Award winner Clayton Kershaw, 2015 National League MVP Bryce Harper, 2016 All-Star Game MVP Eric Hosmer and 2016 American League Cy Young Award winner Rick Porcello.
(Photo Credit: Getty Images)
Fanatics also has a long partnership history with MLB, dating back to 2002. This historic partnership will commence in the 2020 MLB season.
This is huge. Baseball is a sport that doesn't typically like to change tradition too much, but this new deal raises the possibility that a new official outfitter will also change the look and design of MLB uniforms.
(Photo Credit: sportingnews.com)
The three organizations joining together introduces a new revolutionary model defined by its vision for serving millions of fans and players at all stages of the game. The collaborative partnership will provide cutting-edge on-field apparel for players, as well as the most responsive and significant merchandise assortment ever available for fans.
To formally celebrate the partnership, Under Armour, MLB and Fanatics hosted an event at the Gaylord National Resort & Convention Center in National Harbor, where MLBs Winter Meetings are also taking place
"Under Armour is proud of our long-standing relationship with MLB and we look forward to this exciting next chapter. This is a watershed moment for the Under Armour brand as this partnership with MLB and Fanatics furthers our collective dedication to bringing passion, energy and innovation to the game of baseball," said Kevin Plank, Founder and CEO, Under Armour. Under Armours goal is to engage and excite MLBs incredibly diverse fan-base across America and around the world, and grow the game for the next generation of great athletes.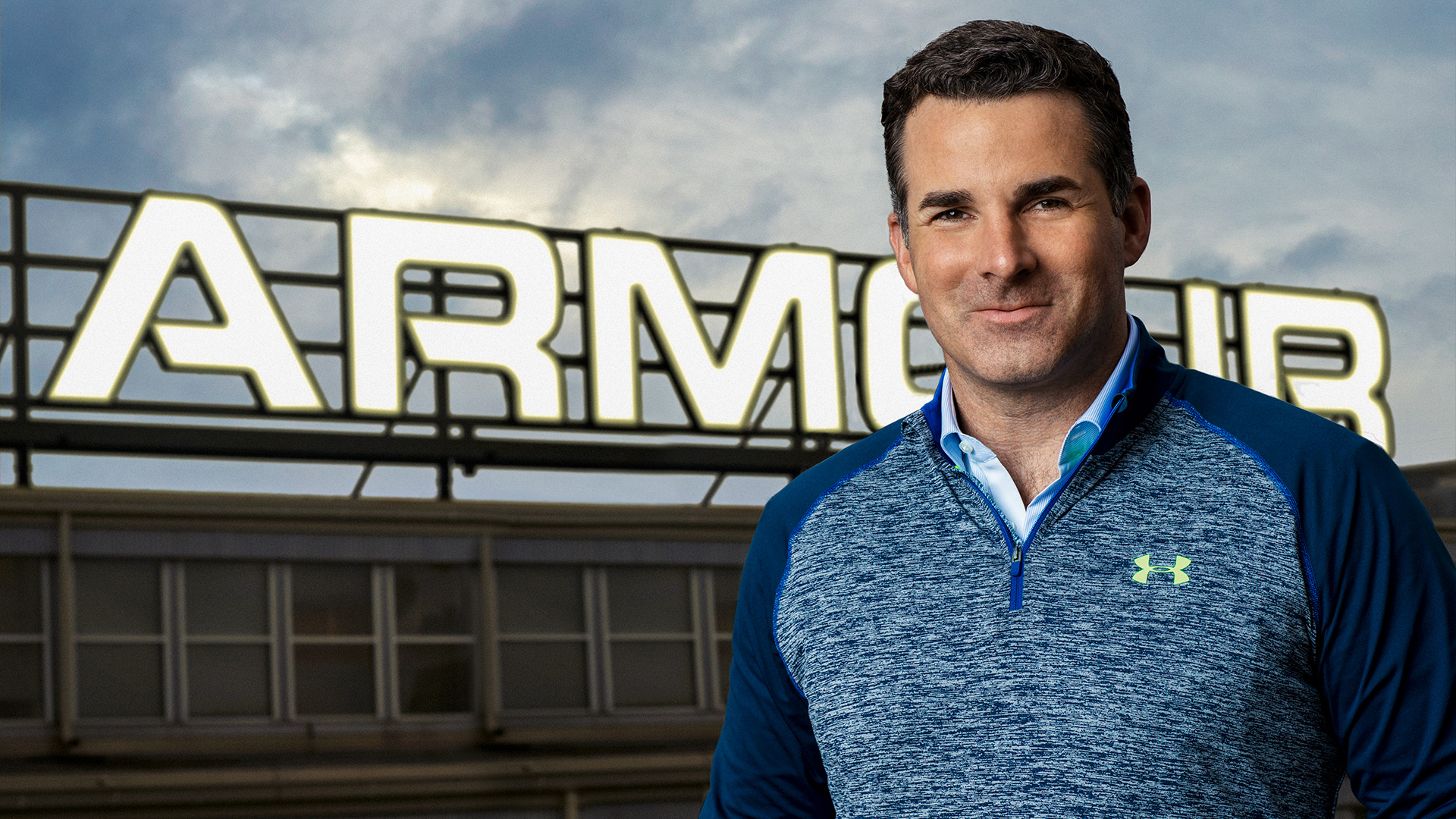 (Under Armour Founder and CEO Kevin Plank)
"We are excited to build on our partnership with Under Armour, a powerful global brand that continues to grow exponentially, and Fanatics, an industry leader in sports licensing," said MLB Commissioner Robert D. Manfred, Jr.
"Under Armours marketing ability and brand status are a perfect fit to showcase our players and provide an even stronger connection between our game and its young fans and players. We appreciate Majestic's many contributions to our clubs, players and fans throughout our partnership."