It was bound to happen. I've been to Las Vegas with my man Champ MC enough times to know that long winning streaks, especially an 111-game winning streak, will eventually come to an end. The odds dont stick with anybody forever. No matter how dope you are, eventually somebody will have your number. Friday night Mississippi State put an end to the most dominant era of team sports we have ever witnessed.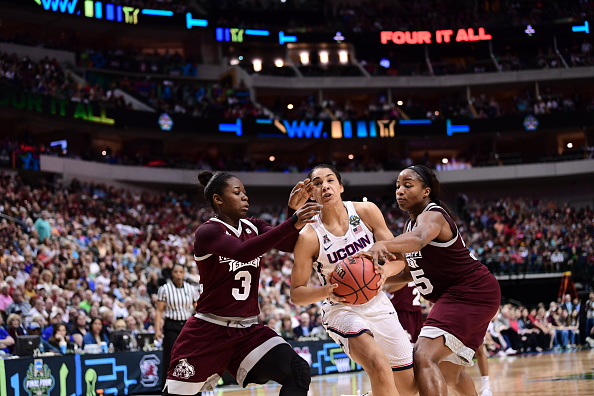 All great things must come to an end. UConn falls short of Mississippi State 66-64 in overtime of the national semifinal. #UConnNationpic.twitter.com/irUYC0qA1R

UConn Women's Hoops (@UConnWBB) April 1, 2017
The Lady Bulldogs 66-64 overtime mega-upset win over UConn gave the Huskies their first loss since November 17, 2014. Its a signature win for the Bulldogs program and ensures that womens college basketball will have a brand new champion. Neither South Carolina or Mississippi State has won an NCAA title before.
It wasnt a crushing loss because no one really expected the Huskies to maintain perfection. It was crushing because a last second dagger made sure that UConn felt the loss 111 times over.
These kids have never really been in situations like they were in today and it just wasn't meant to be, said UConn coach Geno Auriemma.
People will second guess and act shocked, but lets be real. We told you in an article before the NCAA tournament that the UConn women needed to lose before the tourney started because the odds said they were going to take an L eventually.
Winning 111 games in a row is akin to curing cancer as far as basketball goes and UConn accomplished it. But nothing that special lasts forever and now that it has happened, we can assume that UConn would have been better off losing a game before the tourney .
"I cant even say Im surprised, said Auriemma who seemed more relieved than dejected at the loss. We were playing way above our year and experience level and tonight it caught up to us."
Its almost like this whole situation was scripted. UConn brings an unbelievable amount of attention to womens basketball then Mississippi State shines an even brighter light on the game by conquering a juggernaut and personally rewriting a narrative that was was written in stone before the season even started. And just as people began to lose faith in competitiveness in women's basketball, MSU reminds us why nothing is guaranteed in sports and eventually the champions become the chumps.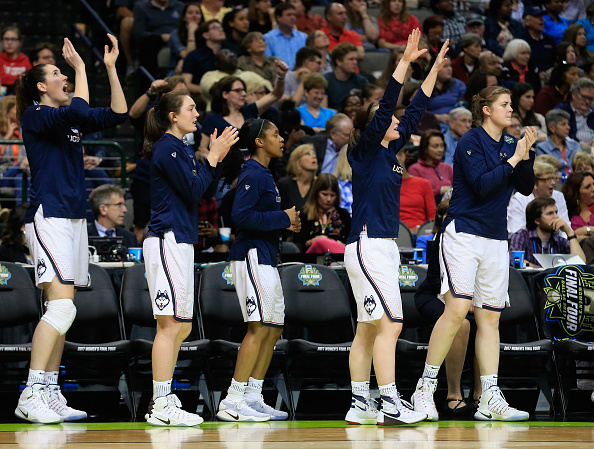 If this loss occurred 30 games ago, then maybe people would consider it a shock, but Im sure Geno stayed up at nights with cold sweats just waiting for that loss to occur.
I knew this was coming at some point," Auriemma said in the post game press conference.
So did the sports gods.
And while this may be an inevitable stumble in the impeccable UConn Huskies program, it will also serve as motivation for a group of lady ballers who never knew what it meant to lose. Never had that hunger or desire to come back and rebound from a loss. And now maybe womens college basketball can get back to some reality. The John Wooden Era of womens basketball is over.
An unprecedented champ will be crowned. Connecticut is still the straw that stirs the NCAA women's college basketball drink, but after seeing Morgan "Itty Bitty" Williams dethrone the mighty Huskies, women's basketball becomes an attraction again rather than one trick pony.
And isn't it fitting that on the last day of Women's History Month we were treated to what many have said is one of the most exciting moment in Women's Basketball history.