Carmelo Anthony is having a rough year as far as relationships are concerned. Last week, Phil Jackson told the world that his star player would be better off somewhere else, and according to numerous reports, Melo and his actor wife La La Anthony are divorcing after seven years.
It seems like both the Knicks and Lala are suffering from the seven-year itch and Melo is the unfortunate recipient of these changes of heart.
La La, 37, moved out of their home into her own New York apartment and the couple no longer live together, TMZ said.
They have been fighting for about a year, a source close to the couple told the Daily News. The marriage has always been a rocky one, so this is no surprise.
The split is reportedly an amicable one. Carmelo Anthony, 32, began dating La La in 2004 when she was the host of MTVs Total Request Live.
The two Brooklyn-born stars share a 10-year-old son Kiyan. They have tried to make the power couple thing work, even tying the knot three years after Kian's birth in a lavish ceremony which aired on La Las VH1 reality show, La Las Full Court Wedding.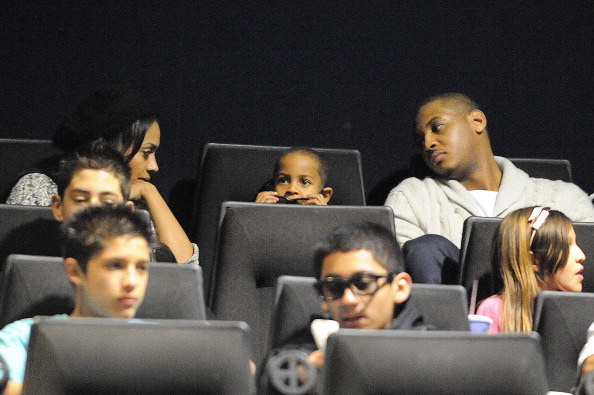 The couple rode the success of their union and the show to a five-season VH1 series, La Las Full Court Life, which focused on their perfect marriage and their move to the city in 2011, when Anthony was traded from Denver to the Knicks.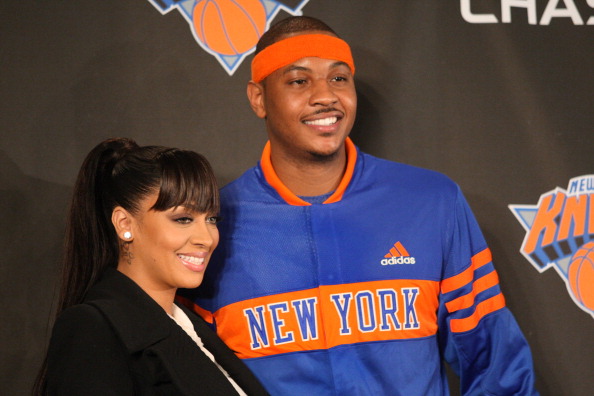 (Photo Credit: Getty Images)
La La's career continued to flourish after their move to New York. She starred in the "Think Like A Man" movies, wrote the highly successful book "The Love Playbook" and currently stars in the TV show Power."
Now we will wait and see how fractured the relationship truly is, which will officially be revealed in the divorce proceedings. But today we have already learned that a dirty secret might be behind their pending divorce as rumors have surfaced that Carmelo got another woman pregnant prior to their split. More on that is sure to be released in the upcoming days.
Anthony has $54 million remaining on the five-year deal the Knicks gave him in 2014, but he probably only has one more NBA contract left. You have to feel for Melo. Hes dealing with some very tumultuous personal relationships and is being abandoned, sort of speak, by all of his safety nets in life. If anything, he will be a different man after the smoke clears on his divorce from the Knicks and his wife.