The battle for cinematic supremacy in the comic book world has been in full swing since 2004, and recent announcements regarding both DC and Marvel comic book properties being prepped for the small screen and the silver screen show that the battle is just heating up. For weeks actor and former pro wrestler Dwayne "The Rock" Johnson had been hinting on social media at the upcoming Warner Bros production of the DC Comic classic character Shazam, formerly known as Captain Marvel. Many assumed The Rock would play the title character, but on Monday it was announced that he will play Shazam's arch nemesis Black Adam. For those that don't know, in the DC Comic, Black Adam is stronger than Shazam and kicks his butt rather often relative to other supervillains.
A side by side, photoshopped image of The Rock and the illustrated Black Adam shows a startling resemblance between the two. While this news has the blogosphere ablaze, there is some concern that the Shazam film will exist separately from the forthcoming Batman v. Superman: Dawn of Justice film that is slated to drop in 2016. Thus, fans will not be able see the title character show up in the rumored Justice League of America film. Also, there's word that it will lean heavily on comedy as well. I for one hope that rumor isn't true. Shazam is one of the most powerful characters in the DC Comics universe. It would be an absolute shame if there's no hope for him to ever team up with Superman, Batman, Aquaman and Wonder Woman on the big screen.
Currently there's no word on who will star as Shazam or as his alter ego Billy Baston. DC Comics is also looking to solidify its revenue hold over Marvel on the small screen as well with the introduction of three new shows based on DC Comics set to debut or return from hiatus this fall. Constantine (NBC), starring Matt Ryan and Emmett Scanlan, Gotham (Fox), starring David Mazouz and Jada Pinkett Smith and Flash (CW), starring Grant Gustin, will all debut this fall season, while the hit series Arrow will be returning to the CW for its third season as well. While films based on DC Comics characters have not made a dent in the dominance of Marvel Comics big screen properties, none of the DC television series will be interconnected with the DC film offerings, unlike what Marvel has demonstrated.
Guardians of the Galaxy and Captain America 2: Winter Soldier each ruled the box office at different points this year. However, just as DC properties are plotting to claim a greater share of the big screen revenues, Marvel is making moves on the small screen. During its first season, Marvel's Agents of S.H.I.E.L.D. made the unprecedented move of synchronizing its story line with that of the on-screen Marvel canon, Captain America 2 specifically. Continuing along that line, Marvel and Netflix have teamed up to expand the Marvel sphere of influence on the small screen with vehicles for Daredevil and Luke Cage. Former Boardwalk Empire actor Charlie Cox has signed on to play Matt Murdock, alter ego of Daredevil.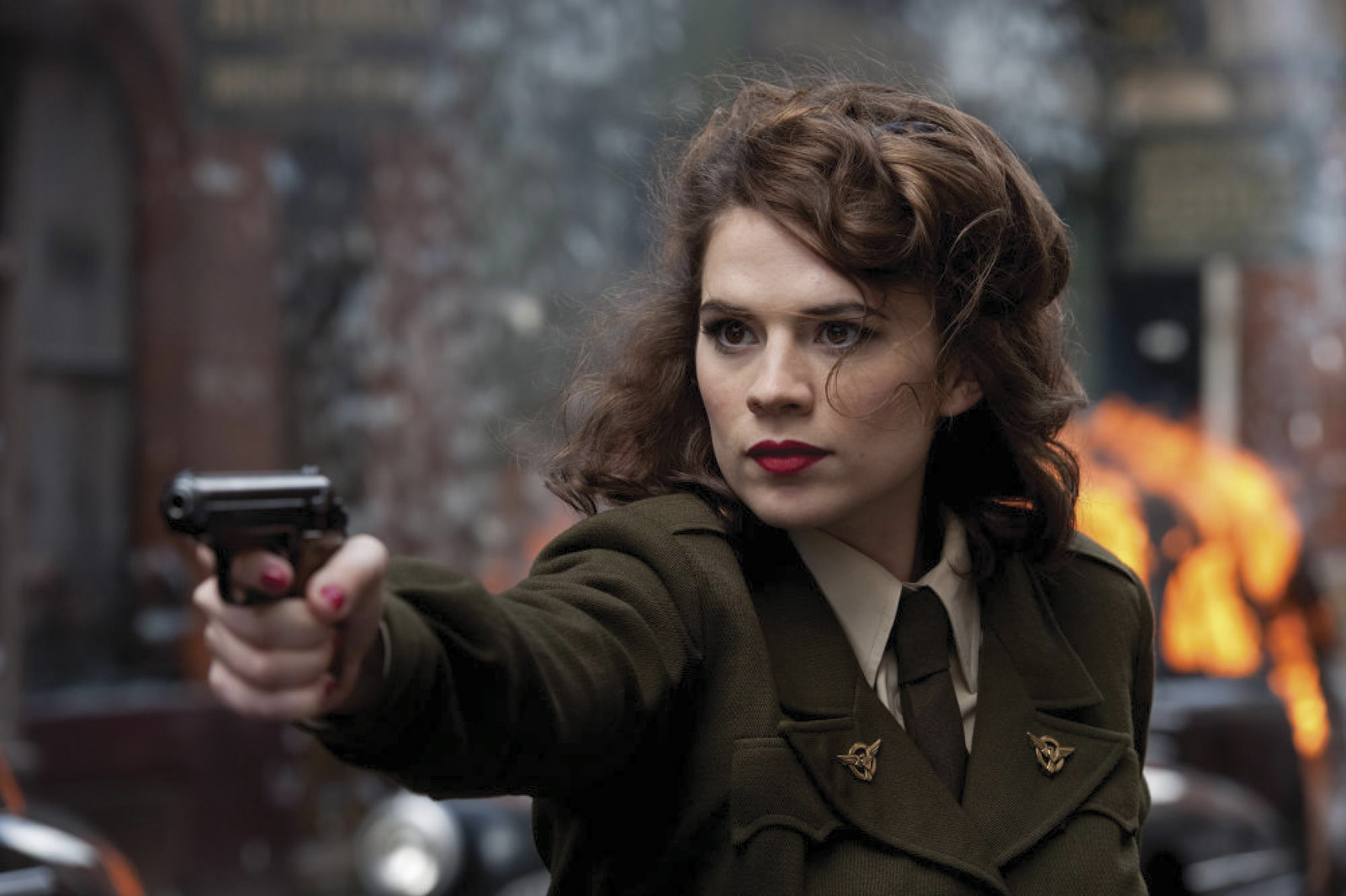 Show runner Steven S. DeKnight was quoted as saying "We're going for a very, kind of gritty, 1970s New York feel for the show. We love the idea of beauty and decay in the city, and Hell's Kitchen being a place that is both horrible and beautiful at the same time, and that's why Matt Murdoch love it so much and wants to protect it."
While fans are certainly on pins and needles for this offering, they will have to wait to find out who's going to play Luke Cage. As is the case with its other shows, each episode of Daredevil, Luke Cage, Jessica Jones and Iron Fist will be made available at once and are slated for release in May 2015. Fans will also get an additional nerd-gasm from the upcoming Marvel's Agent Carter. Starring Hayley Atweil and Dominic Cooper as Howard Stark, Agent Carter could be considered something of a prequel to Agents of Shield.
As the decades-old war of popularity between Marvel and DC spills onto the small screen, it is our hope that the biggest winners are the viewing public.