Louisiana State University defensive end Lewis Neal has been tabbed as a first round draft pick for at least a year. The 21-year-old is considered one of the top players in the defense-heavy SEC, but he hasn't been sitting back and waiting for life to happen. Since the 12th grade, Neal says he's been shaping it as a successful day-trader on the Foreign Exchange Market where he reportedly makes thousands of dollars per week.
So while accumulating wealth on the market, Neal's also dismissing myths about the intellectual scope of football players.
(Photo Credit: Getty Images)
Back in May, Neal told reporters that he began trading as a senior in high school.
Foreign exchange is the largest financial market in the world. China, Australia, a lot of these other countries trade on this market, Neal told Campus Life. Its not hard. Its literally the best market ever. People arent used to very nice returns on the market. People who own big firms and work in banks, they know about foreign exchange but they dont want to tell anyone about it much because they know the power of it. Banks are trading in this market, so basically when I am trading, Im trading with the banks; like some of the largest hedge funds and banks in the world, Im trading with them. Im making money how the banks make money. Basically, I can have an account with a broker and making way more money off of interest than a bank would give me."
The media narrative of top-level collegiate athletes is too often not very flattering. Football players are frequently depicted as unintelligent, out of control and morally bankrupt. However, great individuality and exceptionalism is prevalent as well. Neal is such an example.
For a young man just reaching legal drinking age in most states, one would expect Neal to be a bit self-centered and myopic in his approach to the world, when he's actually the epitome of multi-dimensional living. He has a grasp of the world that most college kids don't possess, understanding that the entire globe is fertile ground for learning and expanding one's financial portfolio. He will never be one of those young players with limited vision, who struggles financially because he put all of his marbles in one NFL basket and got hurt or wasn't quite good enough.
In addition to his mastery of foreign exchange markets and football, Neal has also become co-owner of Hair Factory, a 30-year-old salon at the corner of Nicholson and Lee Drive, near the Baton Rouge campus of his school. He's also taken a lead role in fostering unity and peace in the community and setting a new, current business standard for athletes.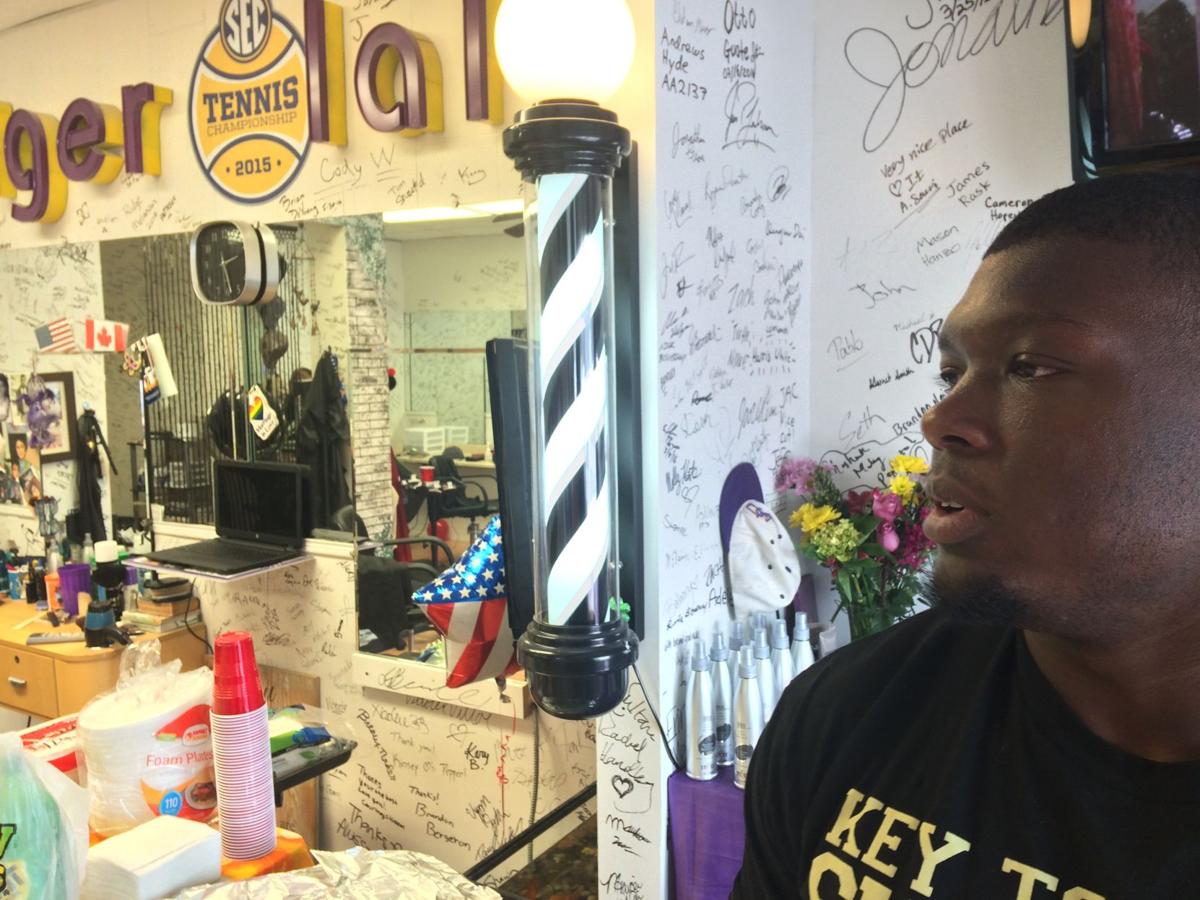 (Photo Credit: theadvocate.com)
One day, I want to own a billion dollar firm and I will, Neal told theadvocate.com. "I want to be a role model for other athletes to branch out. There are a lot of stereotypes. I want to be able to change them."
In light of the recent shooting deaths of three Baton Rouge police officers following the death of Alton Sterling at the hands of local law enforcement, Neal decided to give free haircuts to all military and first responders as well as their families.
I just wanted to do something positive for the community, just give back and show our appreciation, Neal said. We want to have some positive things going around. Theres so much negativity going around. You need some positive things going viral.
Indeed, in an age where the more reprehensible the act, the greater likelihood that it will be circulated across the globe, it is good to see a brother engaging in the betterment of himself, serving his community and providing for the financial stability of his family as well.
All this is being done without a million dollar NFL contract. We can only imagine the great things he can accomplish as a paid-in-full member of NFL society.