The Golden State Warriors aren't the only team Kawhi is up against.
According to ESPN, Kawhi Leonard has filed a lawsuit against Nike over his famous "Klaw" logo.
Breaking: Kawhi Leonard has filed a federal lawsuit against Nike. Leonard claims he designed the logo that appeared on his Nike apparel and Nike copyrighted the logo without his consent. pic.twitter.com/LRB0cRTOd0

— Matthew Kish (@matthewkish) June 3, 2019
The suit was filed on Monday in the U.S. District Court for the Southern District of California in an attempt to regain rights over the logo Leonard says he created.
The lawsuit reads, "in 2011, just after being drafted to the National Basketball Association, Kawhi Leonard authored a unique logo that included elements that were meaningful and unique to him." "Leonard traced his notably large hand, and, inside the hand, drew stylized versions of his initials 'KL' and the number that he had worn for much of his career, '2.' The drawing Leonard authored was an extension and continuation of drawings he had been creating since early in his college career.
Adding "several years later, as part of an endorsement deal with Nike, Leonard allowed Nike to use on certain merchandise the logo he created while Leonard continued to use the logo on non-Nike goods. Unbeknownst to Leonard and without his consent, Nike filed an application for copyright registration of his logo and falsely represented in the application that Nike had authored the logo."
Nike spokesperson, however, declined to comment.
The lawsuit goes on to say that Leonard intends to use the "Klaw" logo in various capacities — including clothing lines, footwear and in connection with sports camps and charity functions — but that Nike has objected to him doing so.
Since then, Leonard became a shoe free again and ultimately signed a deal with New Balance earlier this season.
If all goes well, there could be another campaign in store with Leonard and New Balance—or at least give Leonard control of [his] logo.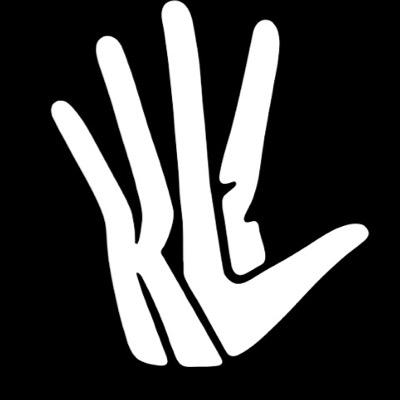 The lawsuit states that the goal is for Leonard to be declared the sole author of the logo; that Leonard's use of his logo doesn't interfere with Nike's rights, including "without limitation any rights Nike may claim to possess with respect to the Leonard Logo"; and that the defendant committed fraud on the Copyright Office in registering the Leonard Logo, along with "any such other and further relief as this Court deems just and proper."
Leonard and the Raptors will face the Warriors in Game 3 of the Finals at Oakland's Oracle Arena on Wednesday night. The series is tied at a game apiece.