Jonathan Villar is using his speed and power, moving towards accomplishing something that hasn't been done in three decades.
There are so many dominant Dominican baseball players in MLB that sometimes a few standouts can be lost in the sauce.
The major market big boppers like Papi Ortiz or Robinson Cano, and the demonstrative, animated and edgy bombers like Jose Bautista and Carlos Gomez usually get all of the ink. Particularly in this day and age when the home run is most valued and the sabermetric worthiness of other traditional aspects of baseball are devalued.
The rare combination of speed and power is a lost skill set in today's style of MLB. It was once a coveted double-trouble dosage of dopeness for a large majority of the legendary African-American players in the game from Willie Mays to Hank Aaron.
It separated the elite African-American baseball player from others. The homer-crazy steroid era and the emergence of sabermetric team-building lessened the effectiveness of the steal and placed a premium on power numbers. Players eventually stopped incorporating the steal as a part of their marketable arsenal.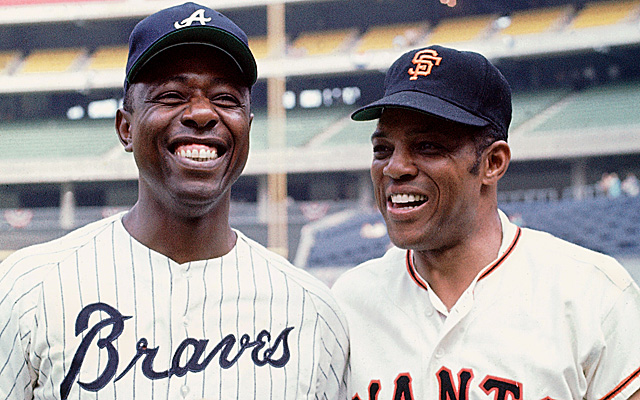 (Photo Credit: cbssports.com)
That's why most fans are not understanding how necessary and remarkable a season Milwaukee shortstop Jonathan Villar is having.
Villar hit the first pitch of the game on Wednesday night out of the park, giving him 19 homers on the season. Add those power numbers to his league-leading 60 steals and Villar has a chance to hit at least 20 homers and steal 60 bases, something that hasn't been done in 26 years.
Players in the mold of a Rickey Henderson, who won the AL MVP in 1990 by slugging 28 homers and swiping a league-leading 65 bases have all but disappeared from the MLB landscape, having gone the way of the high-average slap hitter, the black catcher, and the puny shortstop.
  (Photo Credit: mlb.com)
In fact, only three guys in the history of the game have ever accomplished the rare feat of 20-60; The Sultan of Steal Henderson, the great Cincinnati Reds Machine second baseman Joe Morgan, and Reds outfielder Eric Davis, who had an unfathomable 80 steals and 27 homers in 1986.
Villar's performance has taken many baseball enthusiasts on a trip down memory lane. Hes a leadoff hitter that can go yard, or reach on a single and turn it into a triple a few pitches later. Players with these capabilities bring so much excitement and unpredictability to baseball, which has been criticized for its lack of athleticism and action.
Villar is definitely one of the most dynamic players in the game and the type of player that makes you wait to go to the bathroom because he's so multi-faceted that you honestly don't know what he will do at-bat. He has three games to hit one more homer and thrust himself into a royal baseball class.
The team stolen base record is 73 set by Tommy Harper in 1969. Villar can aim for that next season. Or maybe he will try to increase his power and get into that 30-30 club. There's no predicting how good the 25-year-old can become on a better team.
As far as a player hitting 40 homers and swiping 40 bases? Well, we may never see that again.  The list of those four players is as rare as the company that Villar is trying to infiltrate.
Alfonso Soriano is the last player to do it a decade ago, hitting 46 home runs and stealing 41 bases for the Washington Nationals. A-Rod did it in 98 for the Seattle Mariners ( 42 HR and 46 SB). The incomparable Barry Bonds slugged 42 homers and swiped 40 bases in 1996, which duplicated the 1988 season of Jose Canseco, the first player in MLB history to dominate to such a degree with his legs and his bat.
Vilar signed with the Phillies as an international free agent in 2011 and was traded to the Houston Astros. By July of 2013, he was in the big leagues and stole home against the Baltimore Orioles, showing flashes of an aggressive base running style that the league hasn't seen in a minute.
The Astros traded Villar to the Milwaukee Brewers for Cy Sneed on November 19, 2015. By the 2016 All-Star break, Villar was leading the league in steals with 19. The third-year player has continued to build on those numbers and display the uniqueness and historic magnificence of his baseball swag.
Rickey Henderson is somewhere out there smiling and probably telling Villar to Carry on tradition."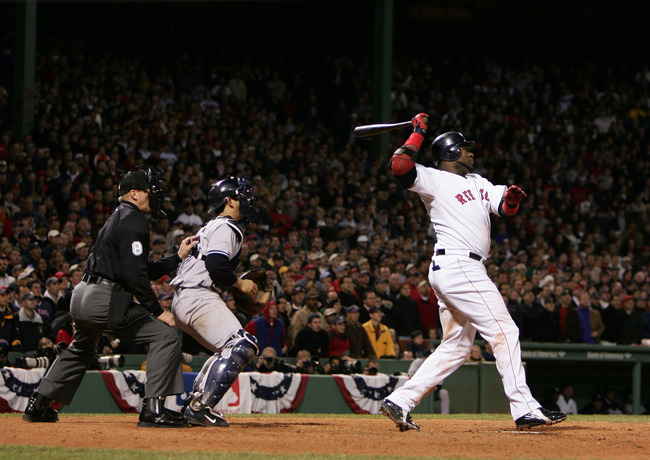 (Photo Credit: topbet.eu)
MLB Note: Speaking of David Ortiz, he will be honored at the Yankees game tonight as the retiring slugger will be making his final appearance at Yankee Stadium. As a Yankees fan, I've suffered the wrath of one of baseball's all-time clutch hitters more times than I care to remember. The Yankees franchise and Ortiz are forever intertwined in the annals of MLB's most memorable moments.
The most significant blasts of Big Papi's 540 career homers were the ones that crushed some Yankee fan's heart. His most mythical and magical moments have come at the hands of the Bronx Bombers. I'm not sure I want to celebrate his career. I will, however, celebrate the fact that we don't have to face his lethal left-handed swing ever again.