The Seattle Seahawks interest in Colin Kaepernick hit full blast when the unsigned free agent worked out for the team on Wednesday.
Kaepernick has been unable to find a job in a QB-thirsty NFL despite completing 59.2% of his passes, averaging 6.8 yards per attempt and throwing 16 touchdowns with four interceptions in 12 games for the talent-defunct 49ers last season.
Most people have attributed the lack of interest in Kaepernick to his political views and his controversial kneeling for the national anthem that sparked a racial firestorm of criticism and support last season.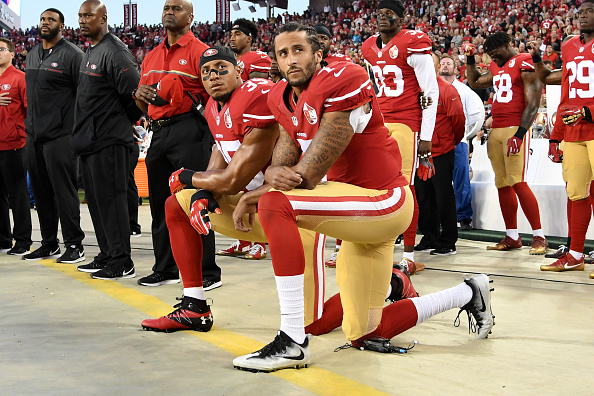 It has nothing to do with football. You can see that, Seattles star cornerback Richard Sherman said on ESPNs First Take in March.
Its difficult to see (why Kaepernick is unsigned) because hes played at such a high level, and you see guys, quarterbacks, who have never played at a high level being signed by teams. So its difficult to understand, Sherman said. Obviously hes going to be in a backup role at this point. But you see quarterbacks, there was a year Matt Schaub had a pretty rough year and got signed the next year. So it has nothing to do with football. You can see that. They signed guys who have had off years before.
Shermans vocality is a subject that has made his relationship with Seattle a glorious and contentious one.
Apparently he is still tight about Malcolm Butler's pick at the 1-yard line in Super Bowl 49, destroying what could have been an historic legacy for everyone involved — especially the Seattle defense, who had a chance to beat Peyton Manning and Tom Brady in back-to-back Super Bowls, an accomplishment that would have put the Seahawks Legion of Boom D in contention for the greatest ever.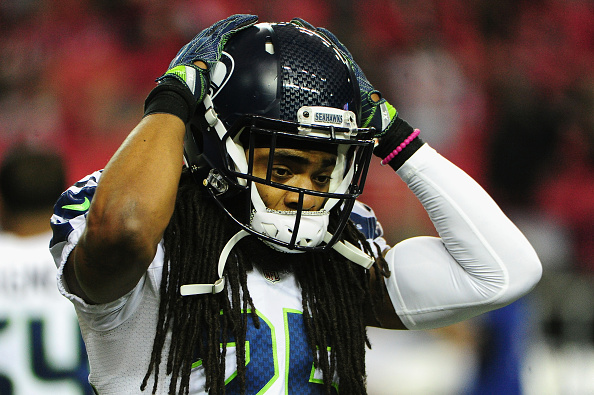 Things have gotten so bad that Seattle had Sherman on the trading block in the offseason and word is hes gotten more ornery, expressive and critical of his QB and coach since that incident.
Maybe a results-oriented peacemaker like Kaepernick is whats needed to come in and place some Zen on the Seattle locker room. A locker room that head coach Pete Carroll seems to have lost in February of 2015 when he ignored Beast Mode, who had been unstoppable late in that Super Bowl game.
Seattle and Carroll will forever be masters of a Super Bowl sh*t show instead of two-time Super Bowl champs because Carroll coached with his pride, heart and emotions instead of his intelligence and football savvy.
That one ridiculous call changed the fortunes and legacy of every player involved, and while Carroll and quarterback Russell Wilson have long gotten over that terrible loss, Sherman is still struggling with the shock of what transpired in the closing moments of that Super Bowl.
There seems to be brewing dissension, distrust and jealousy in Seattles locker room and a formula like that wreaks of disaster. Despite the support Kaepernick has received from Seahawks players such as Sherman and Michael Bennett, adding Kaepernick to the mix with the non-football related tension his presence now commands, is another risk by a franchise that has always played it risky – from Carroll drafting Wilson and naming him the starter, to the last play of Super Bowl 48, to bringing in Kaepernick at a time when the chemistry of the team seems to be at an all-time low.