Houston Astros soul-patroller George Springer is not only one of baseballs rising Black Knights, but he's also an inspiration to all of the late bloomers of the sports world. Springer stood just 4'10", weighing 87 pounds as a high school sophomore growing up in New Britain, Connecticut.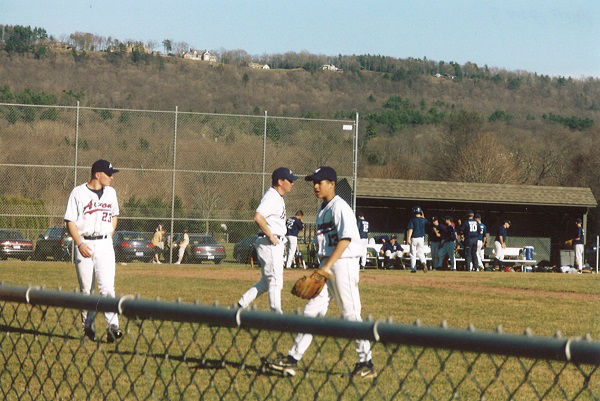 (Photo Credit: KTRK/Courtesy: George Springer Jr.)
"I went from like 5'2″ to 5′ 8″ in a year and then went from 5′ 8″ to 6′ 1″. I gained 125 pounds and I ate," said Springer in a 2014 ABC interview with Houston reporter Greg Bailey.
A decade later, and Springer has already hit 69 homers in just 349 MLB games. This season, he's tied with Salvador Perez for the MLB lead in homers with four after seven games.
If Springer maintains his pace, hell become the first African-American player to lead the league in homers since Ryan Howard in 2008. His power is massive and so is his potential. While he is young and his ceiling is undetermined, we can even project that he will become the first brother since Prince Fielder in 2007 to hit 50 homers.
Springer, 27, was selected in 2011 by the Houston Astros in the first round, with the 11th overall selection, becoming the highest MLB Draft pick in Connecticut baseball history.
The tiny kid with the stutter who refused to lose in sibling competition grew into a 63, 221-pound terror at the plate. Springer slammed 20 homers in just 78 games as a rookie and then broke out with 29 dingers while playing 162 games in 2016.
Despite his coveted slugging ability, Springers speed and athleticism make him a special leadoff hitter. When comparing him to the the other elite right fielders in baseball — and MLB has plenty of them from Bryce Harper to Andrew McCutchen, Mookie Betts, Giancarlo Stanton, Nelson Cruz and the list goes on — Springers durability and his defensive prowess actually gives him an edge over some established names as the 2017 season begins to take form. He's is also a deft centerfielder.
Springer's star power is rising in his role as an integral part of the Astros band of lethal baseball newbies – a talented and energetic, well-balanced squad that has Houston thinking about a long-awaited World Series.