On August 19, The Shadow League was proud to be on hand for the Sustaining Success Summit at The New York Stock Exchange. Hosted by NYSE CEO Duncan Niederauer and presented by Pro2CEO, the event included two very informative panel discussions featuring a brain trust of former athletes and CEOs who dropped valuable jewels of wisdom and insight to a room full of eager listeners. Attendees included CBS college basketball analyst Clark Kellogg, former New York Giants offensive lineman Roman Oben and other entertainment and sports industry elites. Emceed by former Olympic athlete-turned-TV journalist Leslie Maxie and moderated by author Ellen McGirt and CEO of Liquid Soul Media Tirrell Whittley, the two panel affair featured former NBA, NFL, NHL and professional rugby players sharing their post career experiences.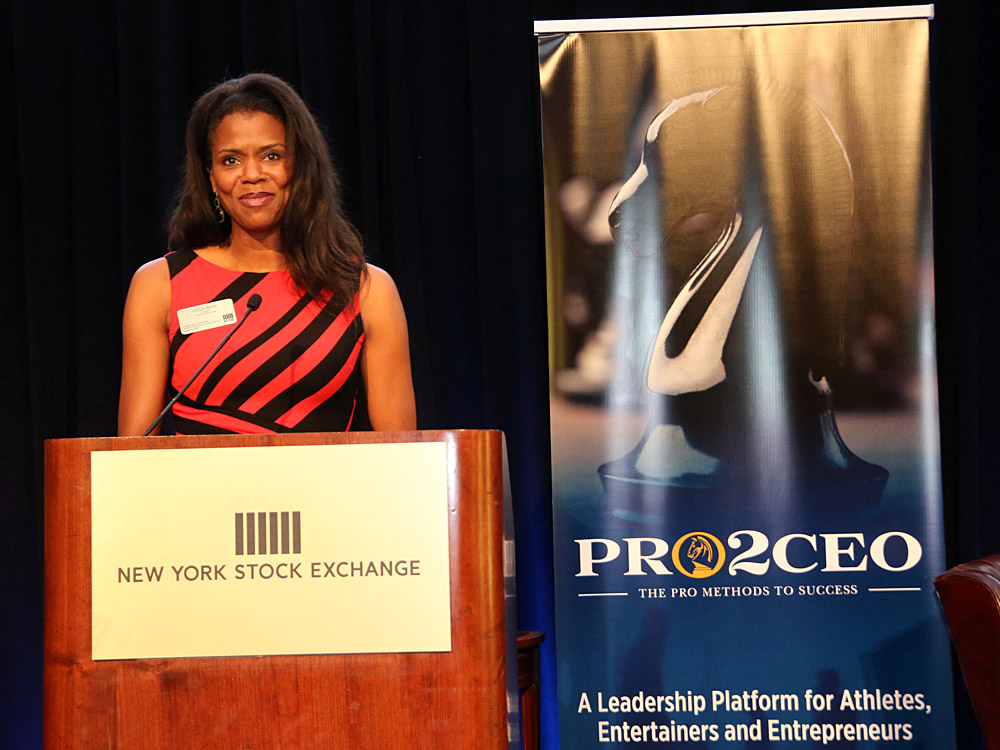 "So much of what we do is designed to help them negotiate the media successfully in their current lives. But as the pro athlete himself is transitioning it's really important to me to also help them create productive lives for themselves after their time on the field," said Leslie Maxie in her introductory statement.
"It's about transition. What do we do next? If you're an athlete, even if you're retired, that's the common question we ask ourselves. What do we do next? I think one thing we must realize is that it's more than financial stability or financial success. But when we're transitioning it also deals with mental health. The mental aspect, the psychological effects of leaving something that we, for some athletes, have known for our entire lives. So, how do we fill that void in an athletes' life, in a retiree's life. "
As former NBA Developmental League Director of Player Programs,and CEO of Pro2CEO Kevin Carr is in a unique position to witness former NBA players who are prudent and wise with their money and time prosper from their decisions and suffer for failing to be prudent as well.
"We gotta look at what is, what was and what will be. There was 100 percent commitment to one particular craft," said Carr. "But for today's high achievers there are collateral opportunities all around them that are yet to be ceased. Therefore, the strategy for these high achievers has changed so that these peripheral elements are in play the taking. If they're willing to cease those opportunities, they can be tremendous. They amplify the initial thing that introduced them to the market. So, if they were a popular artist, popular player, entertainer, that's the first thing that introduced them to the market. They have social capital built up. Then they're connected to various opportunities much quicker because they have that platform. What Pro2CEO is here to do is ensure that these entertainers and athletes become CEOs of their own lives. Being a CEO requires high-level thinking and that's also what Pro2CEO is all about."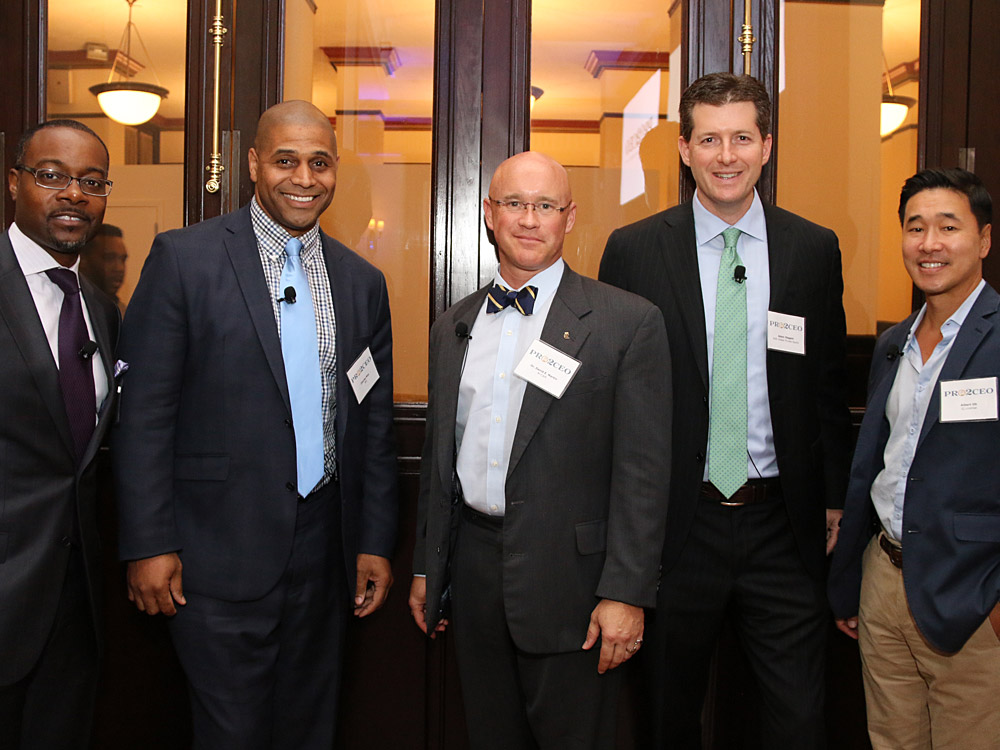 According to statistics quoted in the 2012 episode "Broke", part of ESPN's award winning "30 for 30" series, 78% of former NFL players suffer through bankruptcy or another form of financial stress after retiring, while 60 percent of former NBA players go broke within five years of retirement. Though the program didn't mention the National Hockey League by name, it's a pretty safe bet to say this league's participants suffer from the same post-career financial hardships as the others, though perhaps not as virulent as the other leagues.
"My name is Mike Richter and I played 13 years in the NHL for the New York Rangers and you feel very old as an athlete when you get above 30 but you're still very young as a person," said the NHL Hall of Famer and current CEO of Healthy Planet Partners. "You do start to think about what comes next. Injuries in your life bring that to the forefront of your mind. And you're sitting their going 'Wow, this is what life looks like' afterwards. I really enjoyed the intersection of finance and the environment."
Although it may be difficult for an American sports fan to fathom, there are a multitude of professional athletes from across the globe who are dealing with the same problems as recently and soon to be retired NFL, NBA and NHL players. Former professional rugby player turned marketing executive Nick Drake told those in attendance of his road to becoming the occupant of an executive suite.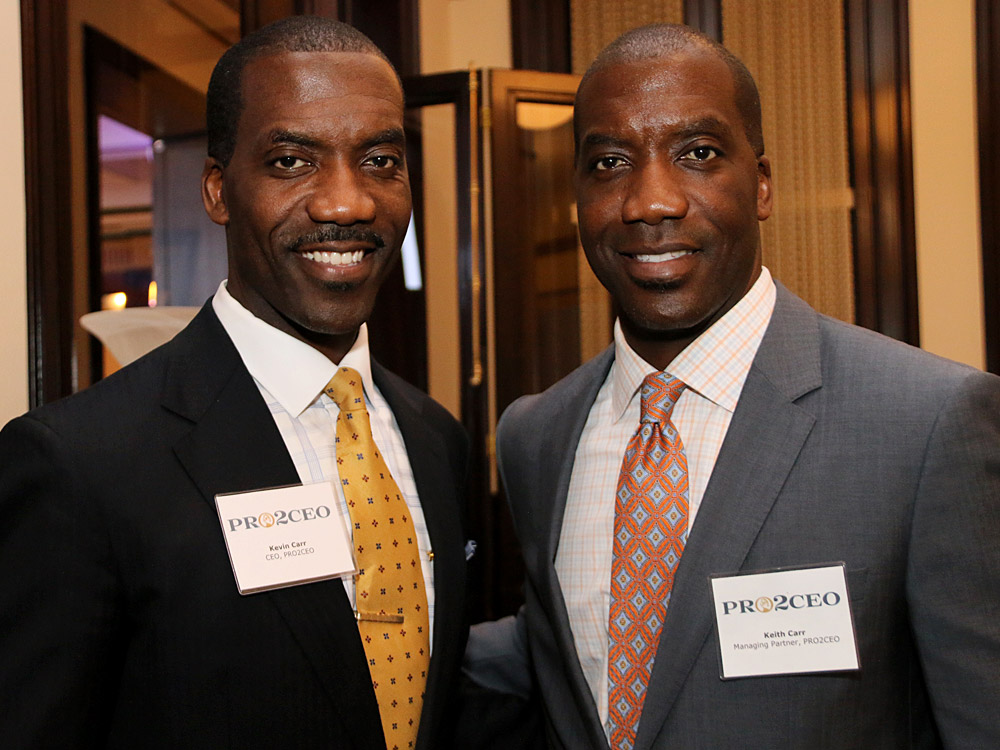 "Things were beginning to go very well but then I suffered from a really horrific injury. It was that moment that really made me think about 'Well, what next?'' added Drake. "I didn't really have any qualifications and I really didn't have any business experience. My thinking at that time was 'Well, if I can't play sports I want to be able to be as close to sports as I possibly can.' So I went to see IMG, a sports management company, and asked if I could do an internship and I was fortunate enough to be able to get that internship. My sponsor was Adidas and I managed to build a relationship with some people down there and asked 'How do I get to join the company?' I thought marketing was an interesting way to go and it was something I was passionate about. Then I had to navigate myself from my internship to a media company. I was incredibly fortunate that I was actually able to play professional sports again. Aegis said 'You can work here in your spare time'. So, while other guys were home playing Playstation, I was in the office two and a half days a week learning the basic skills of the media industry at that time. It turned out to be quite fortuitous because the injury did come back. After the World Cup in 2003, Adidas took me on fulltime. From then, things moved pretty quickly."
Drake is currently the Chief Marketing Officer for the apparel company Quiksilver. Bart Oates, an NFL Hall of Fame lineman who played for the New York Giants, knows all too well the rigors facing those individuals who do not chose their post career endeavors wisely.
"I started my career in the USFL playing football. Football is really position dependent. I was a lineman. I wasn't a quarterback, I wasn't a wide receiver or one of those skill positions. As a lineman, you're very dependent on other individuals for your success. It's really team focused. Nobody's really focused on lineman outside the locker room. So, it's a good environment to be in because it creates a sense of realism as opposed to some other position like wide receiver or quarterback, etc. So, I played in the USFL for three years, the league only lasted three years. Then I had the opportunity to come and play for the Giants for nine years and finished the last two years of my career out in San Francisco. I felt really fortunate to be able to get 14 years in as NFL really stands for Not For Long. The NFL is different from other sports when I was playing. There's a very long off season, preseason was about a month. The season is only four months long. If you don't make the playoffs, you have seven months off other than some voluntary work outs which you would do anyway. So, there's lots of time to pursue other interests and do whatever you want to do. I was fortunate that my older brother played football as well. He played in the NFL. I got to watch him prepare for this as well. He was a marginal player and I saw a lot of uncertainty. I knew early that football wasn't going to create a sense of longevity. You're playing professional football, at the very best, until you're in your mid-30s. That means you're a very successful player. Regardless of how you do financially, there's still that sense of 'What do I do?'
The noble words of a former NFL Pro Bowler and those of an NHL great struck to the heart of the issue as they illustrated their initial hardships and ultimate paths to success, but no professional athlete is as maligned for their fiscal irresponsibility as the NBA athlete. Right or wrong, that's just the predominate narrative of the day. Southpaw scoring machine Michael Redd was once considered a top three shooting guard in the NBA, but his health began to fail him at the peak of his career. However, unlike many of his contemporaries, Redd says he had an eye on the proverbial fourth quarter before his career-ending injury.
"I was fortunate enough to play 12 years in the NBA. I had some of the greatest times of my life. But I do believe the next chapter is going to be better. I'm really excited about that," said Redd. "Even when I was playing, you wanna talk about passion, I grew up in a pastor's home. So, ministry is kind of in my DNA and the whole time I was playing basketball I still had the passion for ministry of some sort. I understood that basketball was something that I did, but it wasn't who I was. So many guys sold out for their profession but never figured out what their real purpose, what their real cause was. Once I got settled into my career I realized I had to figure out something else. Fortunately or unfortunately, I suffered an ACL injury. Back in 2009, I was on the Olympic team in 2008 in Beijing, won a gold medal. I was in the prime of my career, at the peak of my career, the following season I tear my ACL. The following season I got back and I played well, the following season, almost a year to the day, it happened again. I said 'Whoa, this is real. I am mortal. So, I begin to see the end approaching. So, my mind and my heart was always on finding something to do after basketball. The injury slowed me down. I had the Olympics, we had Nike commercials, and we had meetings for the NBA Players Association, our off season worked a little different than Bart's. In fact, ours was so short. It's hard switching passions. My whole life had been about basketball. I miss the playoffs, I miss the fourth quarter. But now it's all about my faith, my family and now these other things."
"When you retire, you're so used to making large checks, so most athletes are scrambling around saying 'How can I make that same check I was making for the last five years, six years, ten years,' because they've gotten used to that lifestyle," he continued. "All of sudden, somebody comes along with an opportunity. Being green you might not know that this may not be the right opportunity for you. So, we deal with that as well."
The day was filled with diamond tipped bits of wisdom that the layperson and former professional athlete alike could utilize to make themselves a better business person and a more fiscally responsible individual as well. The day ended with summit participants being given the opportunity to mix and mingle with some of the best and brightest business minds in New York City as Pro2CEO panelists rang the closing bell at the New York Stock Exchange.