Have you been watching Insecure on HBO this season? It's only one of the hottest comedies on television today and, unlike other comedies that to tend to exclude the lives, experiences and voices of black America, Insecure goes in full blast.
The hit show follows the lives of best friends Issa (Issa Rae) and Molly (Yvonne Orgi) as they navigate the pitfalls of black love, corporate life and friendship in Los Angeles. Now HBO and The Shadow League are giving you a chance to experience Season One, either again or for the first time, through our Twitter promotion. But not only can you win DVDs, you can also win the soundtrack (from RCA Records and HBO Global Licensing) to the show, and with 52 tracks, including songs by Issa Rae, D'Angelo and The Vanguard and Gourdan Banks, it's a definite banger.
To enter the contest, see below: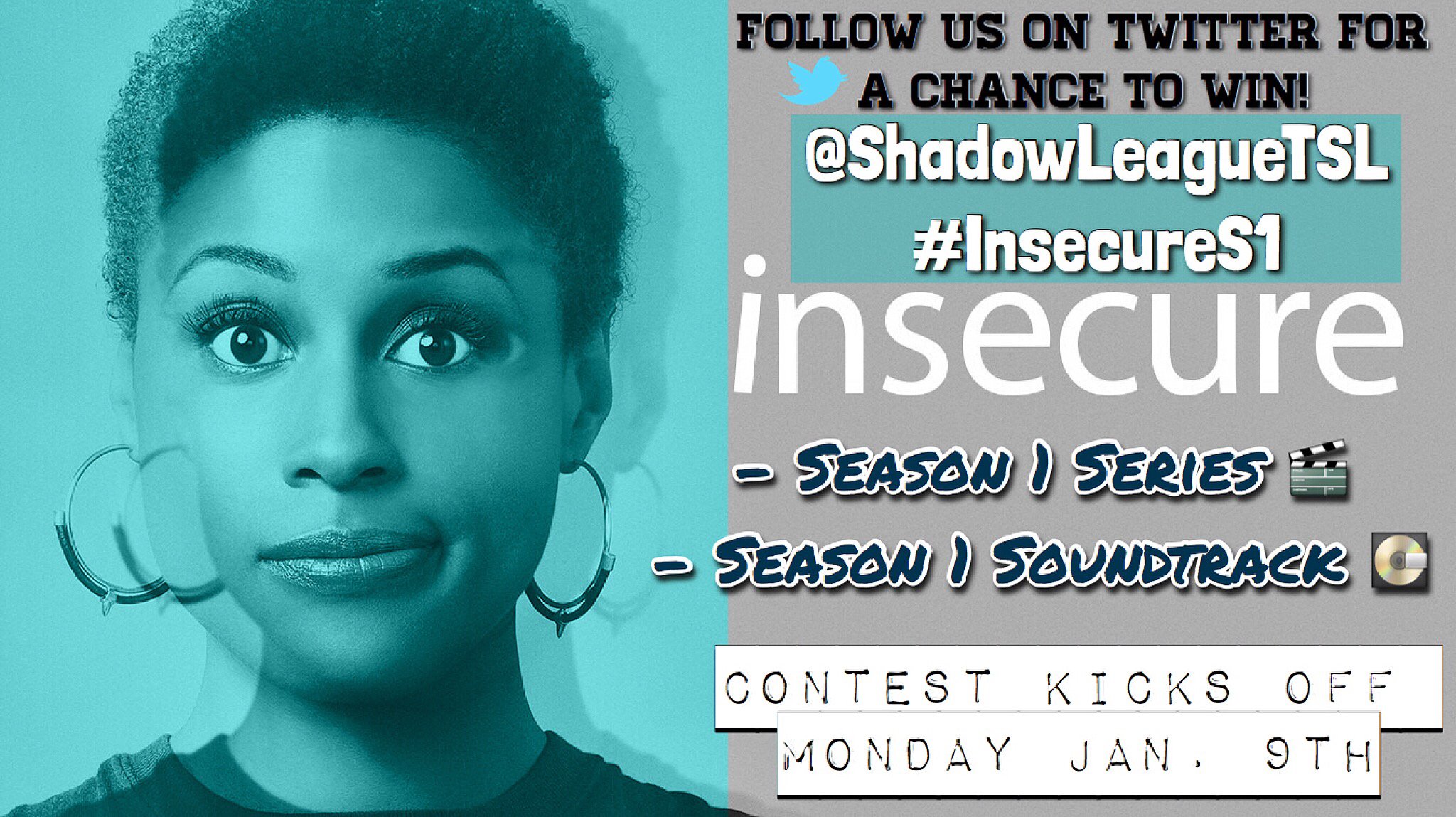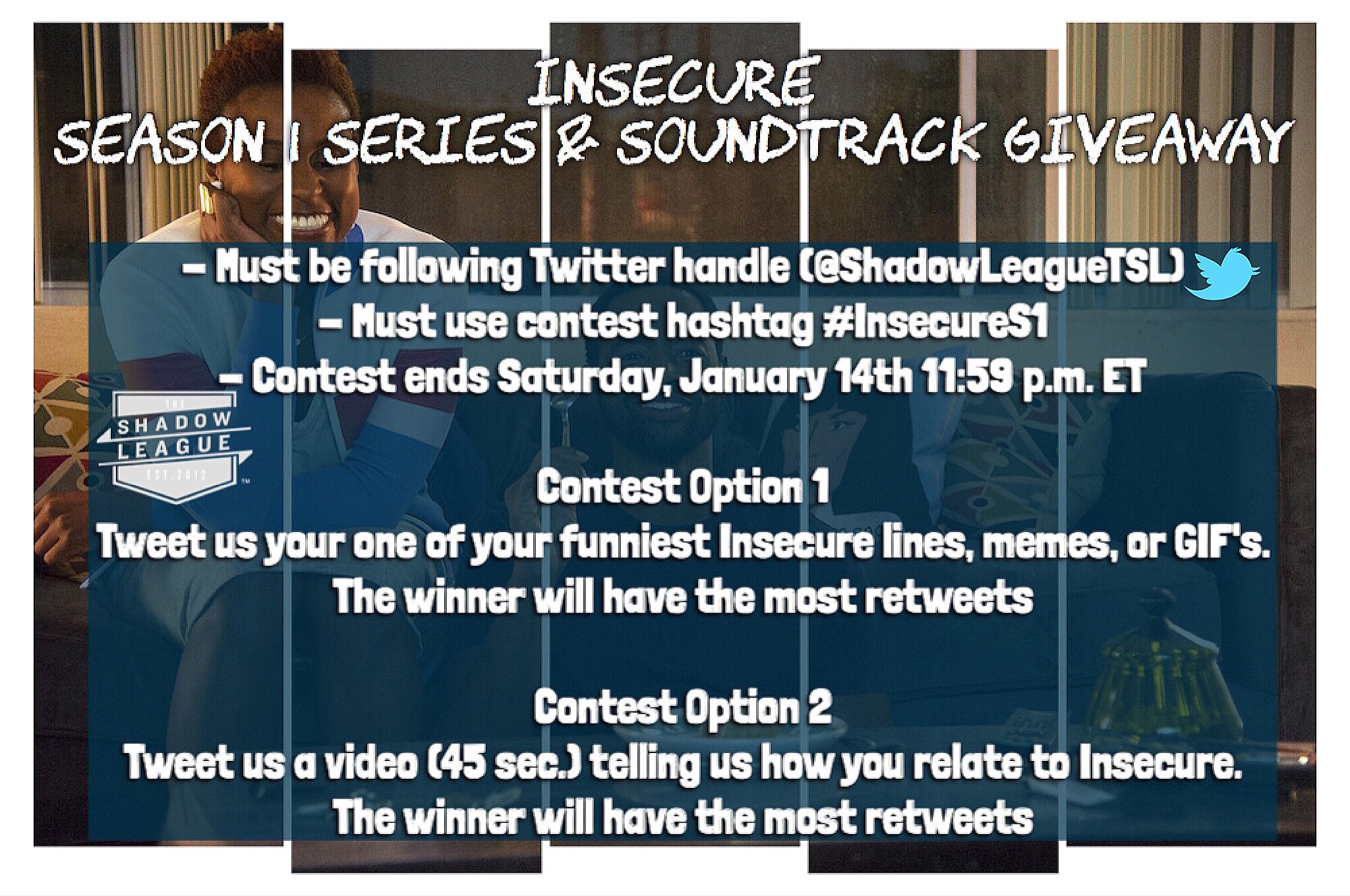 Contest Overview
– Must be following our Twitter handle (@ShadowLeagueTSL)
– Must use contest hashtag #InsecureS1
– Contest ends Saturday 11:59 p.m. ET
Contest Option 1
Tweet us your one of your funniest Insecure lines, memes, or GIF's. The winner will have the most retweets
Contest Option 2
Tweet us a video (45 sec max) telling us how you relate to Insecure. The winner will have the most retweets
The first season of "Insecure" is now available on HBO Digital and you can download it from iTunes, Google Play, Amazon and more. So don't miss out. Enter today to get down with Insecure and win!