False hope or a new era in Knicks basketball?
Thats the question most Knicks fans are asking today as they struggle with whether or not to curse or celebrate the arrival of Derrick Rose to the concrete jungle.
In exchange for Rose as well as guard Justin Holiday and a 2017 second-round draft pick the Knicks sent center Robin Lopez, and point guards Jose Calderon and Jerian Grant to the Bulls.
This is an exciting day for New York and our fans, Knicks Coach Jeff Hornacek said in a statement released by the franchise. Derrick is one of the top point guards in the N.B.A. who is playoff-battle-tested. He adds a whole new dynamic to our roster and immediately elevates our backcourt.
Hornacek didnt say anything that wasnt true. Even a compromised Rose is better than 90 percent of the leagues point guard pool, but with the myriad knee injuries D Rose has sustained, its a miracle that hes even still playing.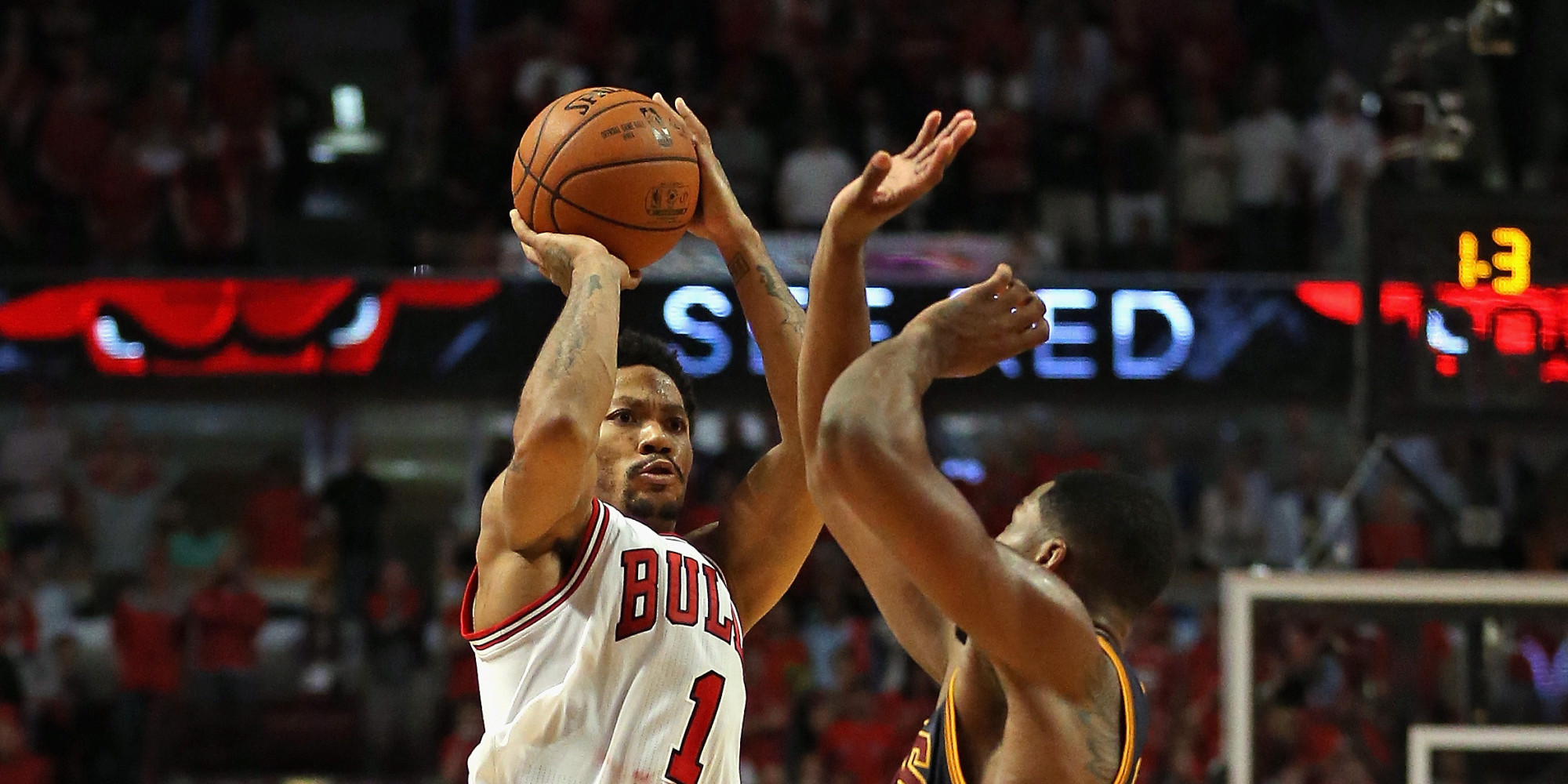 (Photo credit: huffingtonpost.com)
Its the type of risk the Knicks have traditionally had to take to get themselves out of the cellar and into playoff contention. And it's rarely if ever worked out for them.
Difference is, Rose is a one-year rental and the Knicks get to test the product before investing in a long-term contract. That at least shows a competency and reserve within Knicks President Phil Jackson's obvious desperation.
Health questions aside, theres no real risk to the move and it will be interesting to see how the 2011 MVP meshes with Melo and rookie court-wrecker Kristaps Porzingis.
The Knicks will be entering free agency with over $30 million in cap space and seeking a starting center and two-guard. This will be the Zen Master's most important free agency to date. Once again the attractability, integrity and historic value of the Knicks will be on trial again as we see if any superstar will be enticed to come to Broadway and try to help break the franchise's four decade-long championship drought.
It's also the perfect opportunity for Rose to shed those demons that piled up in his hometown of Chicago, where he's held the pressure of being the city's savior since he hit the hardwood at Memphis.
Now, he can remain in the spotlight, but in a town that's elated to have a point guard who can average 16 points and five assists a game. Knicks fans know they aren't getting a superstar, but maybe a change of scenery will invigorate Rose's deflated basketball spirit, thus elevating his game.
He's also playing with an offensive assassin in Melo, the likes of which he's never seen in Chicago.
(Photo Credit: USA Today)
Now Jackson must fill in the rest of the pieces. With Lopez gone, the media mill has been cranking out names such as Joakim Noah, Dwight Howard and Pau Gasol.
Noah plays with the heart of a champion and is from New York. He plays with the passion, grit and urgency that the franchise has lacked since the Patrick Ewing days.
The Knicks have also let too many homegrown studs slip through their hands and its time to bring the Harlem boy, who played his high school ball at Poly Prep in Brooklyn before heading to New Jersey's prestigious Lawrenceville school, home.
His presence in the middle changes the entire personality of the team and immediately makes them playoff contenders. Gasol is on the decline and would be a short-term solution, but he brings a championship pedigree to the mix.
Dwight Howard? Are you effin kidding me? The Knicks are trying to build a championship attitude in the locker room. Howard is looking for somewhere to retire and steal another max-money contract on the way out.
In any event, the Knicks finally have someone who knows how to run the show. Despite the criticisms fickle fans have directed at Rose because of the way he cautiously handled his injuries and the frustration the entire city felt when he couldn't get right, when he WAS right, he was effective.
And even when Jimmy Butler rose above him in stature, Rose was humble and seemed to play with some passion.
Playing with fearlessness is what Knicks fans hope he can recapture as his signing marks the first move in the Knicks most important free agent chess game in recent franchise history.