The world has every right to be optimistic that things will eventually return to normal, and that there will ultimately be a happily ever after for us all.
But in the meantime, we agonize at local death tolls, while politicians and media pundits speak of worse case scenarios, the public is consuming the situation, bit by bit, via their social media timelines.
Whether Tom Hanks and Rita Wilson announcing their diagnosis weeks ago, or CNN news anchor Chris Cuomo revealing that he has test positive for the virus, our country is currently at the mercy of the least compliant individuals. And there appears to be a lot of them.
Recently, DJ Jazzy Jeff revealed he is ill and fears he could be suffering from COVID-19 and urged people to observe social distancing and quarantining protocols.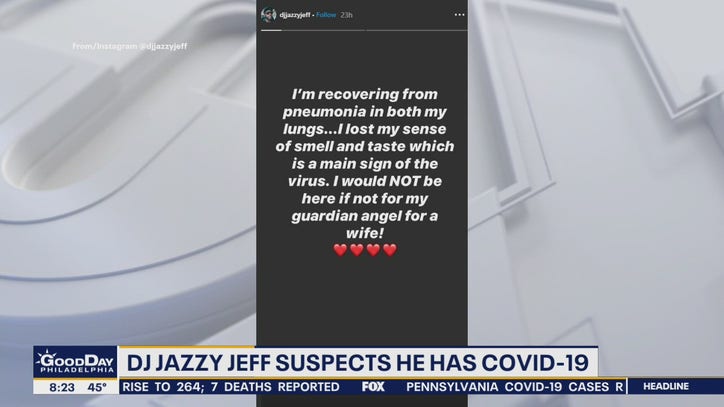 Noone is safe from its wrath. NBA legend Kevin Durant got it. Knicks owner James Dolan, actor Idris Elba and the list goes on.
Of the 810,123 reported cases of COVID-19 in the world, approximately 172,000 have recovered to date, with 600,000 patients currently infected.  
Though we must acknowledge the heart wrenching mortality rates in place like Italy, Spain and Iran, the global medical consensus appears to be that coronavirus is largely survivable during this pandemic.   
However, in a nation in which privilege is seldom acknowledged, nor relinquished, a great many are still at risk due to some people's steadfast inability to consider a world where their actions have life and death consequences.  
Nowhere has this been more apparent than in Lakewood, New Jersey, where two large gatherings have been broken up in the last 24 hours, Lakewood has frequently appeared in the news regarding such occurrences. These were the fourth and fifth violations of Executive Order 107, a statewide Stay at Home order which went into effect on March 21st.  
Additionally, a party in Ewing Township, NJ in which 47 people crammed into a one-bedroom apartment, was recently broken up.   
All this while the total effects of misinformation and stubbornness bedevil. According to online news outlet Planet Princeton, a private party at home in Princeton, NJ has been linked to the largest number of confirmed cases in Mercer County, New Jersey. 
 The article also mentions that said party may have been linked to a Biogen conference in Boston, citing the WBUR. 
The USA Today recently reported that a man hid his symptoms from his pregnant wife to visit her in ICU and only revealed his diagnosis after she fell ill with the disease after giving birth.
Life, liberty and the pursuit of happiness is one of the most frequently coined phrases relating to the Declaration of Independence but do those rights take precedent over the greater good that is public safety? 
On Monday, the United States Navy medical ship USN Comfort, a with 1000 beds to for non-coronavirus overflow from local hospitals, sailed into New York Harbor and up the Hudson River to great fanfare. Some of the photos were so beautiful that they will certainly appear in future historic chapters of our current times. But other photos showed dense crowds clamoring to get a look. 
All this, despite the fact that New York City is the current epicenter of the COVID-19 outbreak in the world, and a statement from New York Mayor Bill de Blasio urging New Yorkers to follow social distancing guidelines or face a $500 fine.  Currently, the state of NY has banned gatherings of any size and maintain individuals must be at least six feet away from one another.  
So, if the threat of catching a highly contagious disease, a state mandate or a hefty fine doesn't dissuade individuals from gathering in crowds and further spreading COVID-19 then one is hard pressed to determine what will.
Just remember what grandma used to say when you refused to heed good advice: "A hard head makes a soft ass."