Over the past decade there has been an explosion of women entering the field of sports journalism in various capacities, whether it be as on-air personalities, journalists, producers, editors, radio hosts or executives.
African-American women, in particular, have been breaking ground in sports journalism, finding a powerful and respected voice and are finally being recognized for it. The rise of Jemele Hill, First Takes Cari Champion and ESPN's Josina Anderson have made household names of women giving opinion, insight and interacting in a world that was once considered forbidden and foreign.
They all owe their careers to Claire Smith, who says her illustrious career was always "harder because of gender more than race."
SC Featured: Hall of Famer Claire Smith in a league of her own J.G. Spink Award recipient Claire Smith hasn't always had a smooth path on her road to Cooperstown, but her journey has made her among one of baseball's pivotal trailblazers.
Smith, 64, is a pioneer who overcame tremendous odds to become the first woman — and fourth Black writer — voted into the writer's wing of the Baseball Hall of Fame. This past weekend, she became the 68th winner of the J.G. Taylor Spink Award for "meritorious contributions to baseball writing."
Smiths tribute brought a calm legitimacy, a regal appropriateness and uncontested respectability to a Hall of Fame weekend reeking of insincerity due to the absences of Barry Bonds and Roger Clemens.
Smith was the first female Major League Baseball beat writer. The younger generation has no idea what beat writing even is. Journalism has changed over the years and reporters dont have the same intimate relationships that they shared with players back in the day, when the beat reporters often traveled with the teams.
She was truly that one in a million. A woman infiltrating all-male locker rooms, reporting on the game, pulling no punches and conducting herself as an equal. The consummate pro, driven by Jackie Robinson's impact on America, Smith was fittingly honored with Jackie's wife Rachel Robinson, who received the Buck O'Neil lifetime achievement award.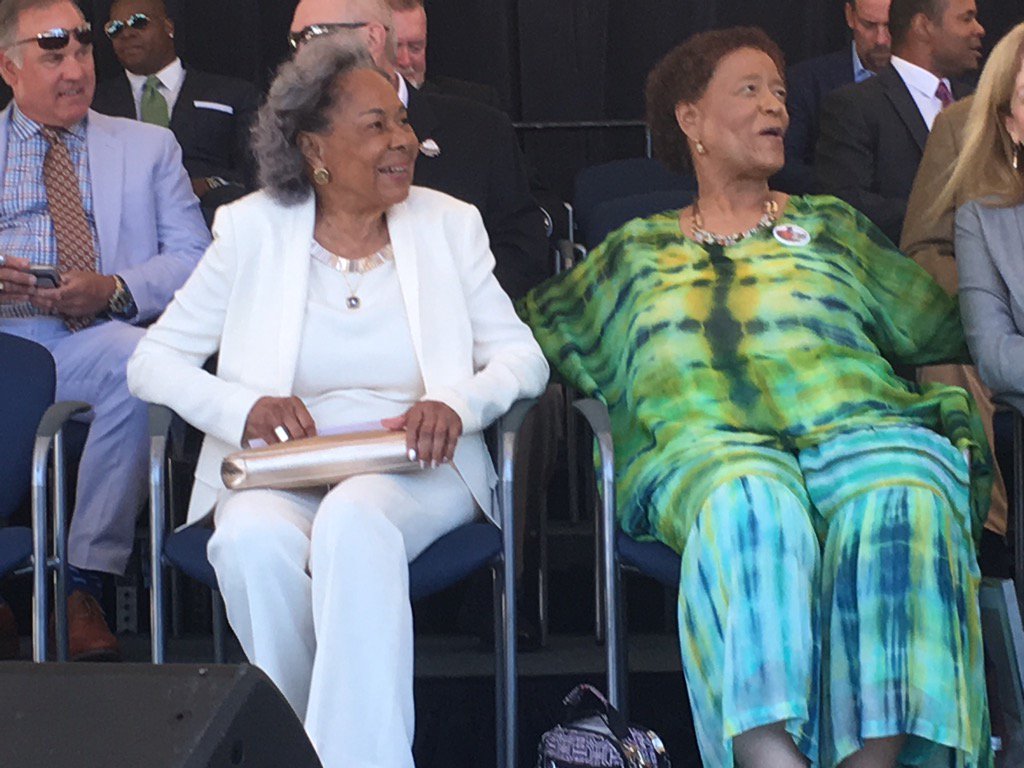 (All Photos: Twitter)
Smiths rise to greatness was undoubtedly filled with the same setbacks, prejudices, humiliations, rejections and eventual triumphs that define the careers of American icons.
Clare Smith has been reporting on baseball for over four decades, and she was the first African-American female reporter to cover the game for a newspaper. On Tuesday night, Smith was awarded the top honor in her field.
During her speech Saturday at Doubleday Field, Smith spoke about her life's journey, highlighting the past few months since the Baseball Writers' Association of America voted her the 2017 Spink winner.
"Journalists, some young enough to be my children, began to reach out as I visited campuses and events hosted by the Robinson Foundation, The Negro Leagues Baseball Museum, the Association for Women in Sports Media," she said. "Many spoke of research papers and articles they'd written about me! Now they were lining up to thank me for somehow inspiring them!
"Talk about missing the lead! Somehow, I must have touched something within these youngsters and never even knew it.
"Perhaps the enthusiastic young women who called me 'Auntie' and asked to pose with me for selfies saw someone who helped open a bit wider a door that had once been closed altogether. They were cherishing these encounters much the way I had when I first met Jane Gross and Robin Roberts.
"Perhaps reporters of color heard of a time when there were no reporters who looked like them. They listened to my story and hopefully realized that while present day may not be perfect, times ain't what they used to be. That's surely what I learned when listening to parents' life stories."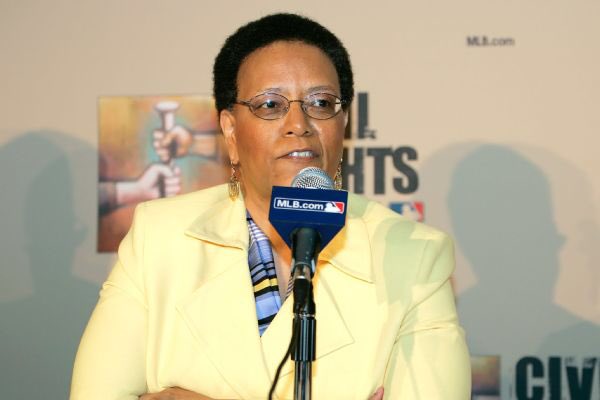 A graduate of Temple University, Smith covered baseball for the Hartford Courant. She got the Yankees gig in 1983 when George Steinbrenner had the Bronx Zoo going bonkers. It was hard enough navigating the New York media rat race, but to do it as a black woman makes Claire the Aretha Franklin/Diana Ross of women in sports journalism.
The fact that she did it covering baseball boosts her props too. She went on to work for the New York Times and the Philadelphia Inquirer, and since 2007 has worked as a coordinating editor for ESPN's universal news group, with an emphasis on baseball.
"That's what we do: Shine the light where it needs to be shone," Smith said Saturday. "That's why I am proud to be a reporter — a reporter, I pray, who continues to stand tall not only as a journalist but also as a woman of color because that matters greatly."
Truly a living legend and one of baseballs most precious gems, Claire Smiths Hall of Fame induction is worthy and indicative of when the BBWAA puts personal feelings aside, philosophical differences to bed and just gets it right.