For a lot of people in Chicagos inner city, disposable income is at a premium.
To make up the difference, instead of taking their kids to see the pro sports team such as the Bulls, Bears, Cubs, or White Sox in person, they took them to see high school basketball games. After all, they saw playground legends and future NBA stars such as Isiah Thomas, Mark Aguirre, Derrick Rose and Antoine Walker to name of few.
I went to many of these games growing up. I got to see high school phenoms such as Deon Thomas, Ronnie Fields and Juwan Howard. To me, guys like that were bigger than NBA players. Not only did you see them, many of them would stop and give you a high-five.
It would be easy for me to say that basketball in Chicago has had the same impact football has in Texas, or hockey in Canada. However, its deeper than that.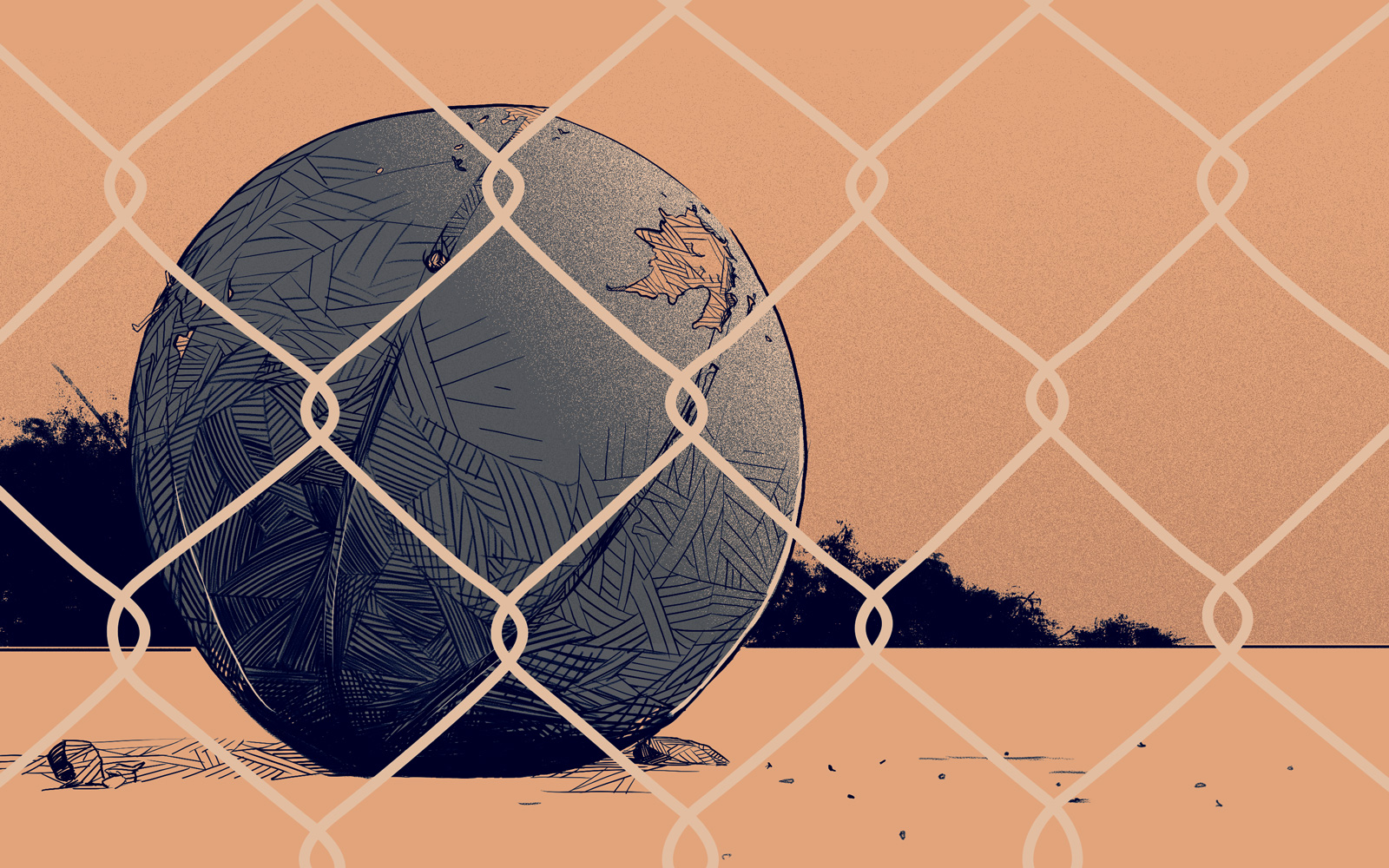 In an inner city like Chicagos South and West Sides, where most of the citys hoops talent calls home, basketball is cheap and accessible. Everyone lived near a park, or knew how to nail a milk crate to a telephone pole. If it rained, they played inside. If snow was on the ground, someone would find a way to shovel. That drive can explain why Chicago produces so many pro basketball players.
It also shows why so many players have come back to the city to expose the current generation to what they had way back when.
These days, you cant turn on the TV or pick up a newspaper and not hear about the citys problem with gun violence. During Memorial Day weekend, six people were killed, and another 63 were wounded in shootings across the city. That was the most since the 1990s
When speaking with local hoops legends about the current state of Chicagos inner city, they often say that the street gangs had a code when it came to sports in the city. For instance, of all of the violence in the Chicago recently, the death of Tyshawn Lee struck a chord with many.
Tyshawn was a seven-year-old boy who was lured from the basketball court to an alley where he was murdered. Way back when, the basketball courts were a safe place. Even when the gang members were on the court, they made sure the courts stayed that way. These days, many of the citys courts have backboards but no rims. Figuratively and literally.
Arthur Agee, whose life was documented in the critically acclaimed film Hoop Dreams, told The Shadow League the basketball courts in Chicago arent as important to the community as they once were.
The court was sacred ground. If a gang member had a problem with someone who was at the court, they couldnt do nothing to them, Agee said. Thats because he was at a place where there were parents and other guys that gave them a pass. And now, we dont see that. The gang bangers hang out at the courts.
Even though Agee didnt make it to the NBA, he was still able to provide the life he wanted for his family.
Hoop Dreams was my NBA. At the time, I didnt know that my life story was going to be inspirational to so many kids, Agee said. I was able to buy my mom a house without making it to the NBA.
Fields, who starred at Chicagos Farragut High School along with future NBA All-Star Kevin Garnett, like Agee, noticed from a distance that things were spiraling out of control in his hometown.
I got that news when I was playing in other countries. Things were bad back then but not to the point where you have expressway shootings and people killing for the smallest things, Fields said. A lot of it isnt gang related. Its about not having a lot of role models around. The single parents are left to do a lot of this stuff on their own.
Fields went on to say that hes conflicted about the community that made him who he is.
You dont want to take yourself from the neighborhood you learned so much from, so its hard to hear it every time you turn on the news, Fields said. It has gotten to the point where people expect this stuff to happen. Hearing about the crime gives me a punch to the stomach.
Chicagoans often get the brunt of what is said in the comment section of every media outlet in America. The first comment usually says, When will black people care about black lives?
Thats racially-loaded way of saying it is the commenters who are really the ones who dont care. It goes into how well-meaning white people often use a paternal tone when telling the black community to fix their own problems on one hand, while calling it racist on the other hand when weve shown a long history of doing so.
Former University of Illinois standout Dee Brown sees the hypocrisy in those statements, knowing that he came up on the West Side of Chicago.
Its frustrating. When I go out and speak at events, and if I do something negative, that gets more views than the positive stuff Ive done, Brown said. They want to see a guy who curses and disrespects women before theyll see a guy who shows how they came from nothing to something. I try to make an effort.
Brown, who is currently working for his alma mater as the special assistant to the director of athletics, said that the first step in terms of giving back to the community is simply showing up.
How do you give back to the community? Give your time. Let kids see you. Let them hear your story and stay positive, Brown said. A lot of our kids havent seen downtown. I tell kids, I was you once. I had dreams and aspirations.
At this point, the legends of yesterday are coping with how they feel about a city that has done so much for them. Many of them know what used to work, along with knowing what can still be a viable solution to the citys problems.
No matter what happens, they still love Chicago.