No need to panic my North Side riders.
Being down 2-1 to the L.A. Dodgers in the National League Championship Series is a small thing if you are truly destined to be champs this season.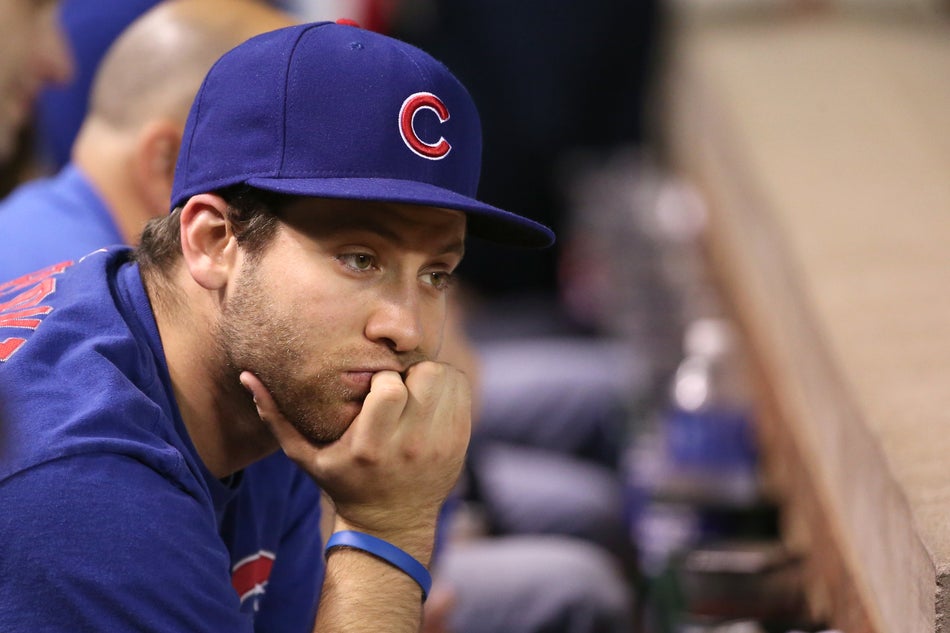 (Photo Credit: Huffington Post)
Youve had it pretty easy this year, with your abundance of All-Stars resembling a 1990's Yankees squad. You were expected to run away with the NL Central and you did so, winning an MLB-high 103 games.
Prior to the season, most prognosticators were confident enough in your unrivaled combination of youth, veteran leadership, hitting, power, pitching and speed to pick Chi-Town as World Series champions for the first time in 108 years.
Your team is the total package. You possess a third baseman in Kris Bryant who will likely be voted NL MVP in just his second season in the game. As a rookie, he hit a game-tying homer in Game 3 of the NLCS. His mighty hammer is ready for the throwdown.
You have four pitchers who have won 15 or more games and the nastiest, flame-infected closer in the sport in Aroldis Chapman.
You even have three brothers ballin on your squad with skill sets that most teams dont possess. Centerfielder Dexter Fowler steals bases, hits homers and at 6-foot-5 is one of the taller centerfielders to ever play the game. Jason Heyward is still trying to earn that $184 million contract the Cubs gave him this offseason, but his defensive prowess is notable and hes a veteran, so all it takes is one big at-bat to make a postseason dream come true.
With Jimmy Rollins fading to black, Addison Russell is the last potentially great African-American shortstop in the game.
(Photo Credit: bigstory.ap.org)
The Cubs' 22-year-old second-year player hit 21 homers and drove in 95 RBI in 151 games. His glove work is ridiculous and anyone who can keep Javier Baez off of that position has got to be something special. Russell is yet to have his signature playoff moment, but there is plenty of time left for that, especially with the Cubs trailing the NLCS 2-1 after Tuesday nights Game 3, 6-0 shutout loss to the Dodgers.
It was the first time the Cubs had been shutout in back-to-back games since 2014. Its also the first time in the franchises postseason history.
The Cubs had an impressive plus 252 run differential during the regular season. A squad like that is not accustomed to being on the short end of a blowout. In fact, during the regular season the Cubs went 42-13 in games decided by five or more runs. That comes to a winning percentage of .764.
Welcome to playoff baseball. Toss the stats in the trash, guard ya' grill and knuckle up.
You should have learned last season when you lost to an inferior Mets teams, that nothing is guaranteed. You have the big-time, quirky, players manager in Joe Maddon, who has lost a World Series before and has much to prove. Hes credited with being one of the games best psychologists and strategists, but he has no rings to support his growing reputation as an elite skipper.
Naturally, Maddon was credited with the Cubs miraculous NLDS comeback. If anything, it shows that they have grown as a playoff squad.
Inspiring somebody on the team to hit in this series would be Maddon's next power move.
A World Series cant be brought back to Chicago without Maddon being on point like a sniper in the remaining games of this series. He has to win the battle of wits with Dodgers novice skipper Dave Roberts, who is proving to be a sound technical manager in these 2016 playoffs.
After schooling 20-year veteran Dusty Baker in the NLDS, Roberts has outmaneuvered the battle-tested Maddon as well, using his starters and relievers masterfully. Offensively, his platoons have been tight.
Still, Cubs fans shouldnt be nervous. Even if WhoWins.com tells us that teams up 2-1 who play Game 3 at home, as the Dodgers did, have gone on to win that series 76.1 percent of the time.
You have to believe that the better team will win over a seven game series. Baseball is the kind of sport where everything changes on one pitch. Closing out a nine inning game is wicked hard and unlike other pro sports — where the most impactful positions stay constant — in baseball the pitcher changes everyday, so the momentum of a series can shift from game to game.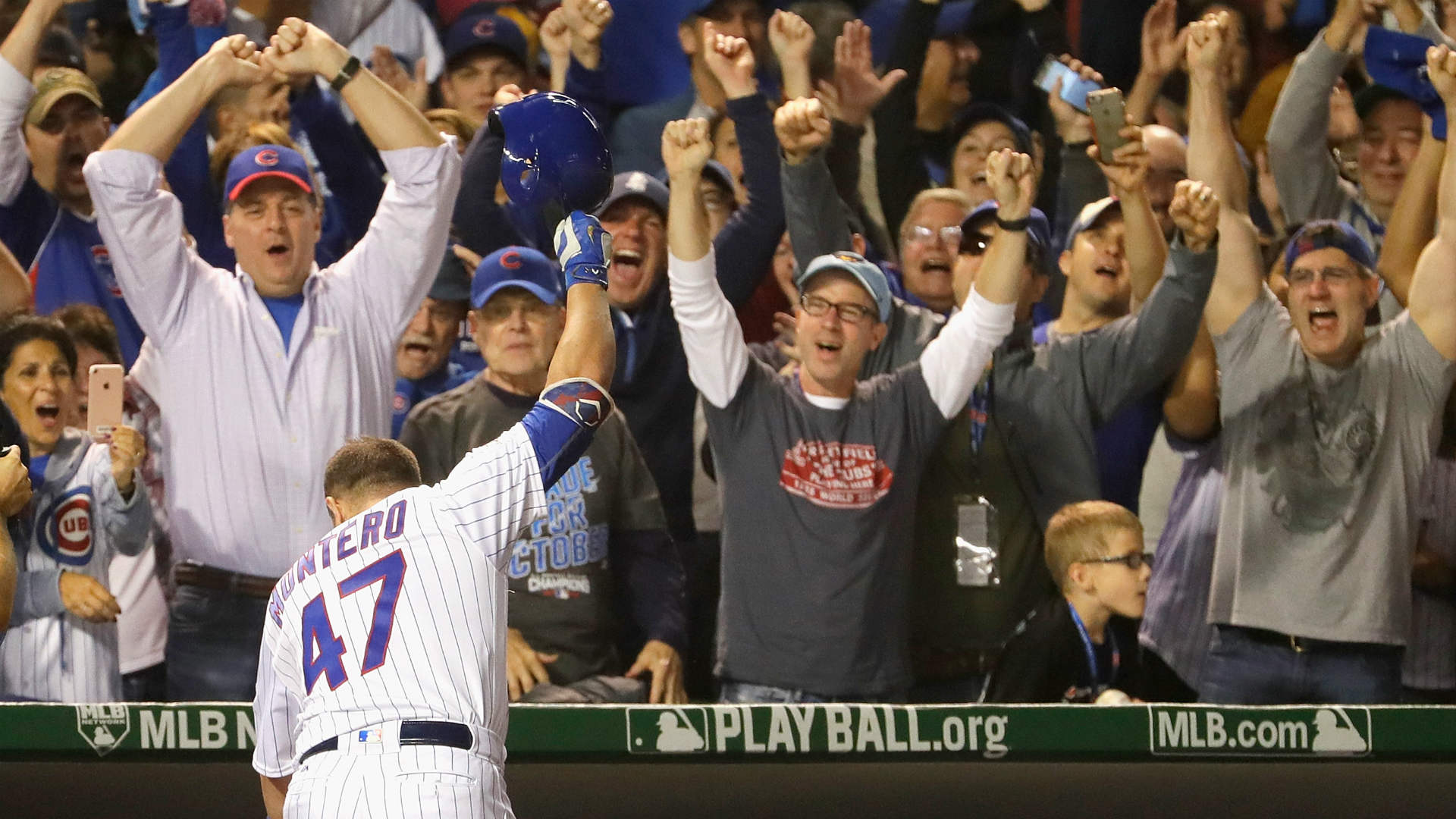 (Photo Credit: sportingnews.com)
Theres a point in every championship series where a team of destiny must get dragged to the brink of elimination and the depths of despair. If the Cubs are that team, they will fight through these unfavorable moments and live to ball again. They will be better for it when the sticks heat up again. It's all about desire at this point.
The Cubs have the most talent. Now they have to show the heart of a champion.