Nothing's really been resolved between Charles Oakley and James Dolan, even after the reconciliation attempt by Michael Jordan and Adam Silver. When asked by Sports Illustrated if the situation was now over because the charges were dropped and the two sides met, Oakley was emphatic in his response:
It wasnt a meeting for it to be over…it just can't end because we had a meeting…with the meeting the league was trying to send a message that its All-Star weekend coming up. They werent really trying to solve the problem. They were trying to make themselves look good. I told the commissioner just dont throw Michael in there, bring all the ownersIts not about Michael being my friend.
Oakley says that if Dolan really believes they are family then he would have never have let the fiasco at MSG go down.
You're the owner, Oakley said. You tell these guys do what they got to do and then you say we are family…you're watching eight guys drag me out of the arena. You are the owner. You seen it happen. This is happening on your watch."
Oakley then preceded to bring some historical perspective to the situation.
We see this all day on the streets, Oakley said, When people dont have anybody to speak up for them. Its just crazy. They think I'm going to say, Ok (great) the charges are being dropped…Id rather go to jail than for them to say they did something for me. I'd rather go to jail like everyone probably would have back in the 50s and 60s because they didn't have a chance. Just treat me like you treat everybody else back in Alabama and the other parts of the south. I was raised in the south for a long time a lot of people don't know that.
While support for Oakley grows and Dolan tries to make peace with Knicks fans and the Knicks legend, predictably, there is one guy who supports Dolan. Unfortunately, its not the kind of credible support Dolan needs right now.
Disgraced, but filthy rich, former LA Clippers owner Donald Sterling Told the Daily News on Thursday that, I think Dolans a terrific owner. I really do.
Why doesnt this surprise anyone?
He does the best he can do, Sterling insisted. And unfortunately sometimes a player misunderstands. I was an owner for 33 years, and sometimes players misunderstand.
And often times, aging owners such as Sterling and Dolan become too wealthy and too out of touch with reality and people to see where they are messing up.
Sterling, received a lifetime ban from NBA commissioner Adam Silver in 2014 after racist comments Sterling made to his girlfriend at the time was recorded and released to the public. In the aftermath of a near player revolt of historic proportions, Sterling was forced to sell the Clippers that same year and former Microsoft chief executive officer Steve Ballmer bought the team for $2 billion.
In a Thursday Sports Illustrated interview with Oakley, the former Knick agreed that Dolan is on the same level as Sterling.
You believe that hes a racist, James Dolan? SIs Maggie Gray asked Oakley.
Um..I mean, hes on the level, Oakley replied.
Sterling laughed off the comparison.
Oakley compared me to Dolan? Isnt that amazing. I feel bad about Oakley. I wish that he could understand that there are no hard feelings by Dolan towards him. Owners don't have hard feelings towards the players," Sterling said. They want their players to succeed, because when the players succeed, (owners) succeed.
Sterling went on to pontificate about his love for people and players, a direct opposite of that recording filled with racial epithets and demeaning language towards those African-Americans that he employs and claims to value so dearly.
Its ironic and almost fitting that the NBA owner, known as one of the most notorious closet racists of a slave plantation-like corporation, comes out in defense of his fellow, maligned owner. With Sterling its obviously its an us against them kind of situation. His tone exudes a superiority which makes it obvious that he considers his players and employees peons in the larger scheme of things. Dolan seems to share some of Sterlings same philosophies about how to treat employees.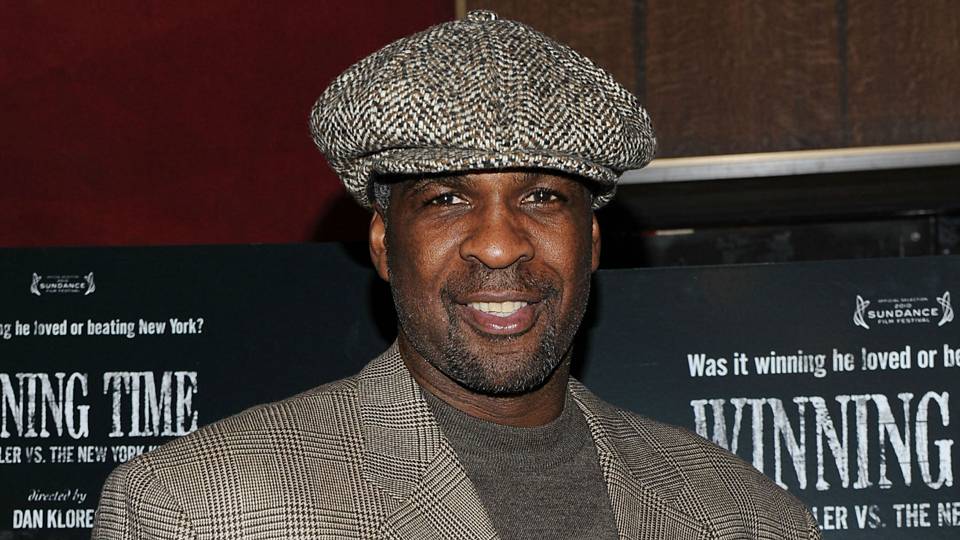 (Photo Credit: Sporting News)
The sides are clearly aligned in this Oakley situation and as much as Dolan and the NBA may want it to go away, Oakley is willing to push the envelope and doesnt recognize this as an isolated incident but an example of oppression in its purist form and how easily people with power can crush the spirit of those less affluent and powerful.
Oakley saying he would rather go to jail then have MSG take credit for doing something for him expresses the frustration that many black men feel, even those who have risen above poor conditions to become celebrities or positive contributors to society.
Sterling says Dolan didn't do anything wrong. When it comes to money, power, respect and race in the NBA, players and owners are still on completely different sides of the spectrum