The hot knock on baseball is that it has lost its appeal in the Black community, as evidenced by the roughly 8 percent of African-American players on MLB rosters.
The '70s, '80s and early '90s were a golden era of baseball for superstar brothers balling on the diamond. According to a study released by the Society For American Baseball Research (SABR) in 1986, MLB was 18.3 percent African American.
Gary Matthews Sr. was one of those superstars, and that supposed decline in America's baseball mojo didn't affect his four sons, who all wanted to play in the pros like Pops while continuing to breathe life and diversity into the game.
The number of African-Americans in the game was dwindling and the faces in MLB clubhouses were changing by the time Gary Jr. got to The Show in 1999.
Little Sarge attended Granada Hills High School in California and then went on to play at Mission College in Santa Clara before being drafted by the San Diego Padres in the 13th-round of the 1993 amateur draft.
Around this time, Sarge's other son, Delvon, had his cup of coffee with the Brewers organization before beginning work in the executive offices of the Chicago White Sox under Kenny Williams.
"For us it started at a young age, recalls Gary Jr., who played 12 years in the Bigs (1999-2010) with seven different squads and was an All-Star once like his pops, in 2006.  I remember my father buying this huge coffee table book about The Negro Leagues."
Gary, just 10 years old at the time, acknowledges that moment as the one that brought perspective and meaning to the family business.
"That was the first time I saw drawings and stories about Satchel Paige and Cool Pappa Bell and Josh Gibson…about how these guys weren't allowed to play the game they loved at the highest level because of the color of their skin. I was shocked, Gary, now 41-years old, revealed to The Shadow League. That moment led to my dad telling me the story about Jackie Robinson being the first African-American player and breaking the color barrier.  That story meant so much to my father and eventually myself as I climbed the ladder."
(Torii Hunter, Gary Matthews Jr,Garret Anderson, Darren Oliver, Howie Kendrick, and Chone Figgins of the Los Angeles Angels of Anaheim celebrate clinching the American League Western Division in 2008.)
Grasping the importance of diversity in baseball and becoming a shining example of its endless possibilities started very early for The Matthews Family, who are using their baseball pedigree to influence MLB in ways that extend beyond the playing field. They're looking to help shape the future and expose youth to opportunities offered within the game.
The Matthews Brothers lived through some great times with their dad, who was a star on that 1984 Cubs team that won the NL East title and had the town in a hysteria, drunk with hopes of winning Chi-Towns first World Series title since 1908.  Sarge as he was reverently nicknamed, had an immense impact on the field and in the clubhouse as he led MLB in walks and OBP and finished fifth in the NL MVP voting that season.
Chicago White Sox VP and Assistant General Manager Buddy Bell and The Matthews Family are tight.
As a player for five MLB teams over an 18-year career, followed by a nine-year managerial career with the Detroit Tigers, Colorado Rockies and Kansas City Royals, Bell has had a front-row seat to the Matthews Family's entire unique baseball journey, playing against Sarge, managing against Gary Jr. and working alongside Del in the Chicago White Sox front office.
Bell, who also hails from a baseball family (He is the son of outfielder Gus Bell and the father of third basemen David and Mike),  broke into MLB in 1972 with the Cleveland Indians.
"From Day 1, Sarge sort of stands out just because of his passion for the game and his energy," Bell told The Shadow League.
Bell reminisced about his glory days, facing Sarges lethal bat and them going out to Vegas every year and playing golf while they did promotions for various sneaker companies.
"I don't think there was anybody who ever played with Sarge that did not think of him as one of the greatest teammates they've ever had," said Bell.
Decades later, The Matthews remain unaffected by the lack of diversity in the game or in the league offices.
And as long as they exist and continue to expand their impressive baseball legacy,  the soul infusion of baseball's black knights will always be felt, if not respected.
"They're a close-knit family,"  said Tony Reagins, a former Los Angeles Angels of Anaheim General Manager from 2007-2011, when Gary Jr. was a player on the team.
The 48-year-old Reagins currently serves as MLBs Senior VP for Youth Programs, a new role in which he oversees the leagues intensified focus on youth baseball development and participation, particularly among African-American kids.
Reagins, who says the Matthews are bonded by blood and baseball, is also 38-year-old Delvon Matthews boss.
In Del's role as Senior Director of Baseball Development, he oversees the day-to-day operations of MLB's Urban Youth Academies and minority initiative programs across the globe.
The former GM met Del in 2008, when Del was a part of MLB's Executive Development Program. He says that Del has been a chief rocker so far in managing two main initiatives implemented to provide professional-level instruction and exposure to diverse youth ballplayers from around the country: the Breakthrough Series and the Elite Development Invitational.
"He's a bright young man and has a passion for the game," Reagins told TSL. "He understands evaluating, identifying and developing young talent and that's really important for us in terms of dealing with young African-American players who don't necessarily have the fundamental skills but have the athletic ability. Del has been a strong asset in teaching them the correct way of playing the game."
Despite being a traveling MLB player, it's obvious that Sarge stayed close to home and set high standard for his five kids. His four boys Gary Jr., Delvon, Dustin (drafted by Chicago Cubs in 1998) and Dannon all grew up wanting to ball out.
When Matthews wasn't on the road he was at home being daddy or at the ballpark working, with his kids never far away. They grew up around the game and often attending spring training.  They served as bat boys during games when their dad played for the Atlanta Braves.  While their junior high school friends were at summer camps, the Matthews boys were at Wrigley Field with Pops, running the hallways and smelling the ivy that plastered the outfield walls.
This was during an era when there were no lights or night games inside The Friendly Confines located on Chi-Town's North Side.
Growing up, witnessing baseball history first hand provided each of Sarge's sons with an understanding of the totality of baseball's unique life offerings.
"Kids had more leeway in the clubhouse and on the field back then," Gary Jr. added. "We spent countless hours learning to interact with my father's teammates, the front office and media."
Del fondly and vividly recalled how the boys would go out early with Sarge and hit in the cage during pre-game batting practices and the rush he got trying to imitate the pro players.
"We wanted to be like my dad and his friends like Pete Rose, Joe Morgan and Mike Schmidt, Ryne Sandberg, and Dusty Baker," Del, a former minor league player with the Milwaukee Brewers and assistant director of player development with the Chicago White Sox, told The Shadow League.
"I got exposed to a lot of different things at an early age; going to ballparks and different cities. I grew up in the baseball locker room and  it really set the whole foundation for my career now."
Del says he felt natural, at home in the park, around Pop.
"But as I grew up and started hanging out at the ballpark and going to spring training and going out to dinner… I saw the way people responded to him and asked for his autograph and I would see him on TV and realized my dad was a celebrity."
Del says being able to get daily baseball lessons and observe every aspect of the game from the field to the locker room to how the executive offices worked allowed him to easily transition into his post-playing endeavors.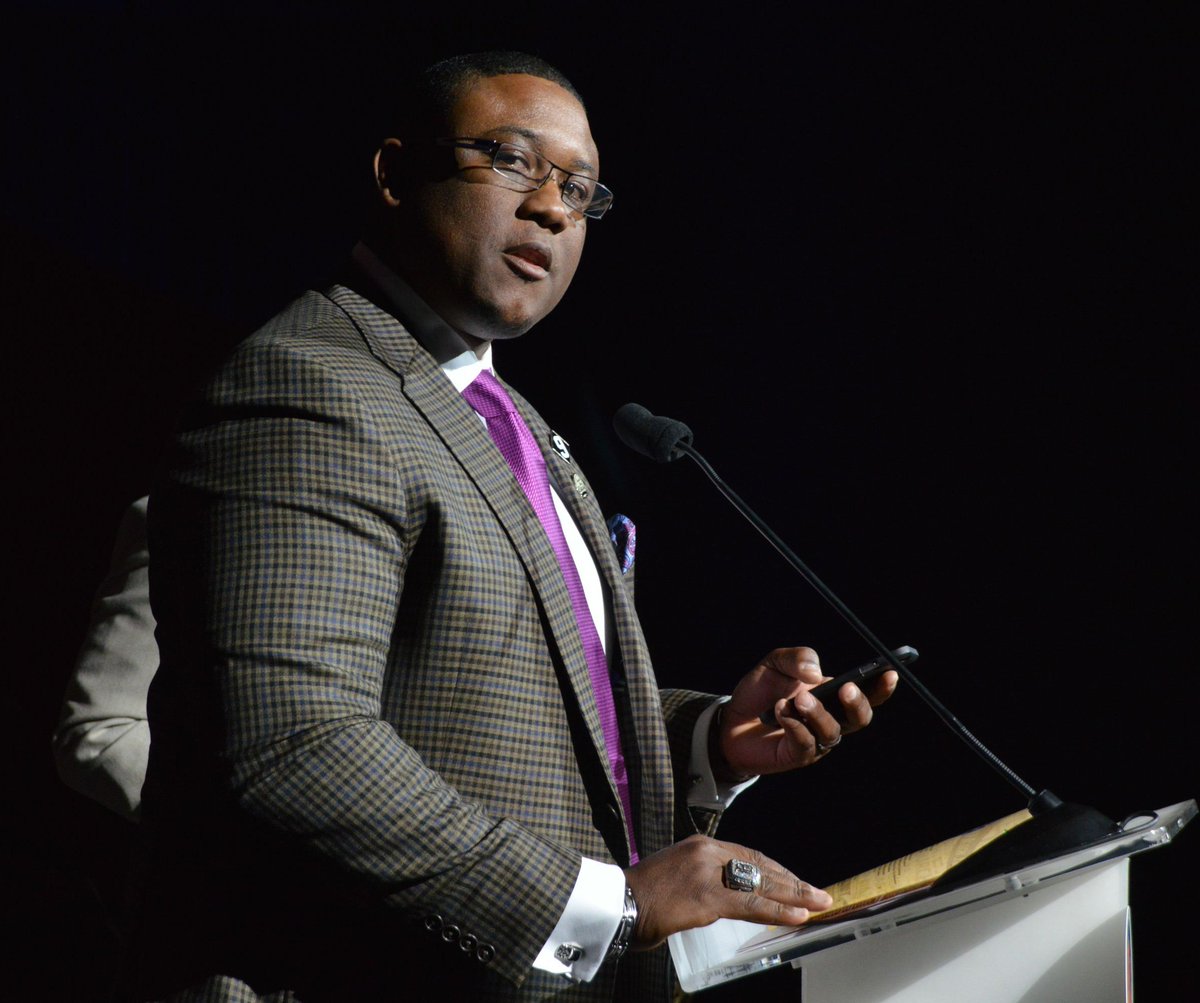 Del says Bell was a great mentor to him during their time working together in the Chicago White Sox front office.
I don't know about being a mentor," Bell cautioned. "Del was already pretty well mentored by the time I got to him. He got a lot of help from his Dad… in the way Del respects people… and he's a brilliant kid. A great listener."
Bell said Dusty Baker should also be credited with shaping Del's executive personality.
"By the time Del got to me, Bell said,  he had a great feel about what needed to be done. I think we helped each other in a lot of different ways. He's one of my closest friends in baseball."
Baker, the current manager for the NL East champion Washington Nationals, played 19 super solid season in MLB from 1968 to 1986 and then began an illustrious managerial career that has spanned two decades and garnered him more wins than any African-American skipper in baseball history.
Over the years, Dusty and Sarge became very close.
"Del and my daughter grew up together as kids, said Baker from his D.C. clubhouse office, as his Nats prepared to host the Miami Marlins in the aftermath of the Jose Fernandez tragedy. Sarge is one of my best friends."
Gary Matthews Sr., grew up in San Fernando Valley playing sandlot baseball and was the No. 17 pick of the 1968 MLB draft by the San Francisco Giants at the tender age of 18.
Sarge blossomed quickly as a player. His pro career popped off in 1969 with the Giants Decatur Commodores (A) affiliate in Illinois and by 1973 he was the National League Rookie of The Year.
He would continue to excel as an elite batsman in the 70s and 80s.
"I had a great career. I was always a three-hole hitter; the guy they counted on to get the big hit and drive in key runs… and I was always ready to play"  Sarge said.
Indeed, Matthews had a sparkling 16-year MLB career with the Giants, Braves, Phillies, Cubs and Mariners.
The .281 lifetime hitter kept his fro low somewhat low and a wad of chew in his mouth and was known as a clutch playoff performer and leader.
As a member of the Philadelphia Phillies, he shined in the 1981 and 83 playoffs, hitting seven homers in 19 playoff games and winning the 1983 NLCS MVP.
Matthews' third homer of that NLCS, a three-run blast, gave the Phillies a 3-0 first-inning lead in a Game 4 elimination of the Los Angeles Dodgers.
Injuries began to catch up to him, and Matthews Sr. tells The Shadow League that he retired in 1987 with aspirations of becoming a manager.
After hanging his cleats up, Sarge says that he worked in the private sector and as a broadcaster and then joined the Cubs as a minor league hitting instructor from 1995-98.
"I was told I needed to get some experience before I could lead a team," Sarge told TSL.
With one of his best friends, Baker already locking down the Cubs lead gig, Sarge left and spent two seasons as Toronto's hitting instructor. In between, Matthews also found time to work as a Blue Jays studio analyst and returned to coaching from 2002-06 with the Brewers and Cubs.
When his managerial dream didn't materialize, says Sarge, he went on to serve as a color analyst for the Philadelphia Phillies from 2007 to 2013, with little regret.
Its odd that a guy that was nicknamed Sarge because of his ability to lead and inspire those around him — all of the defining characteristics we look for in an MLB manager — wasn't ever given a serious interview for a head coaching job.
"As a player, people always said I had the leadership and intellectual qualities of a manager, so I developed aspirations of becoming one," Mathews told TSL while traveling in a cab back to his Chicago hotel. I got the experience everyone said I needed, but when it comes down to the actuality… it just didn't happen for whatever reason."
That rare failure didn't soften his belief that anything was possible if you were willing to get your hands dirty and give maximum effort. Principles he passed on to his four sons and daughter.
"That's a main Matthews trait for me," Bell said. They are toughness and compassion all at the same time and people are really comfortable with that."
After being released by Milwaukee, Del, a talented and cerebral All-SWAC Conference third baseman and graduate of Texas Southern University, became a shining member of MLB's Executive Development Program.
From 2007 until early this year, he worked under Williams as the team's assistant director of player development.
Del ran the team's minor league camp and helped evaluate talent.  Matthews also previously worked as the director of baseball operations for the Arizona Fall League.
As MLB big wigs realize that player diversity is the future and lifeline of pro sports, the commissioner's office has made the expansion of baseball's youth initiatives a top priority.
This change in philosophy has benefitted intelligent, African-American baseball lifers like Del who have the experience and perspective to figure out where baseball is missing the mark in attracting Black ballers.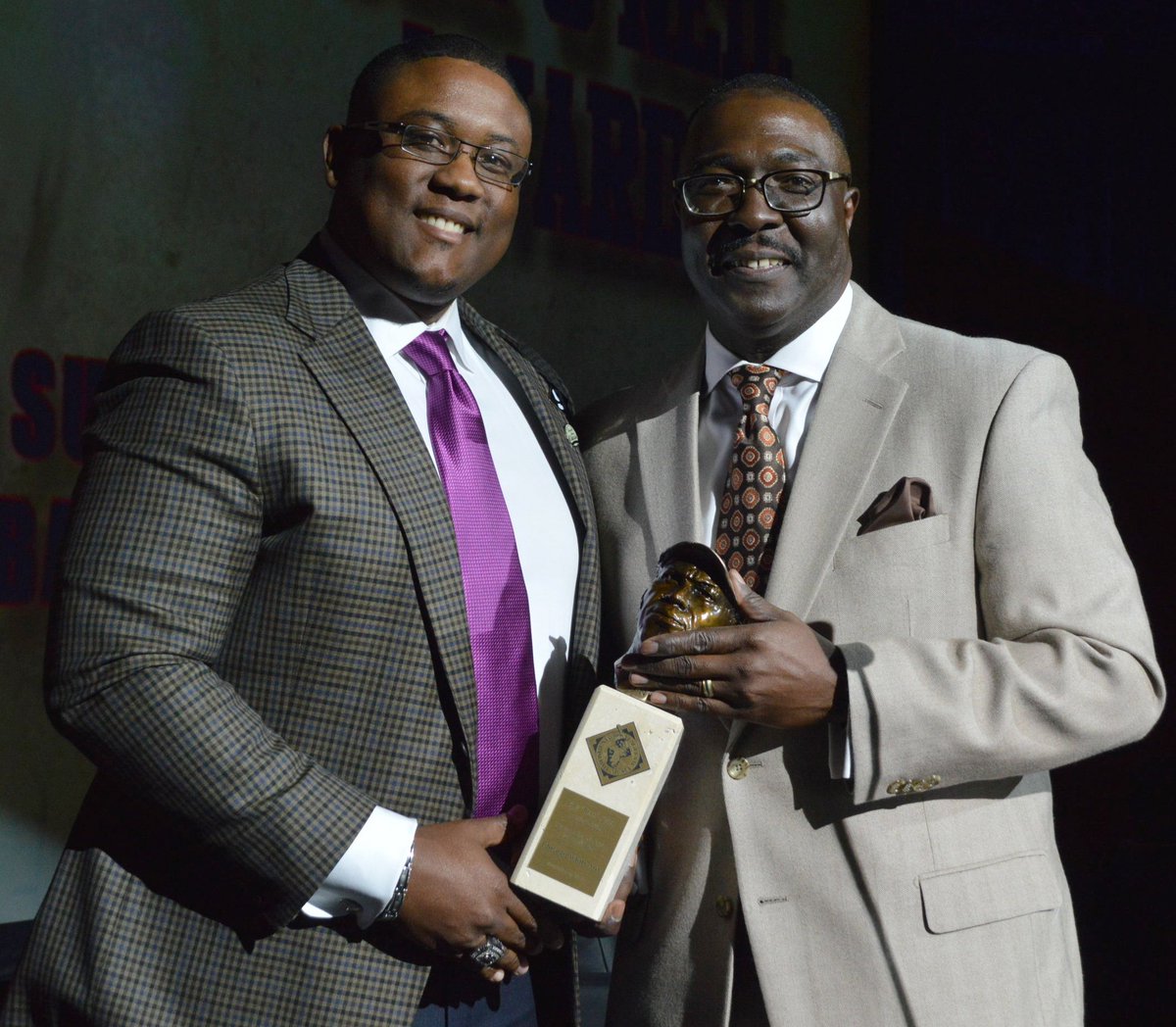 (Del Mathews accepts NLBM Award on behalf of Chicago White Sox)
"Unlike a lot of people who hold these front office positions, Del actually played the game," Baker said, stressing every syllable for emphasis. "He grew up in the game. He knows the difficulties, trials and tribulations in baseball. He has the integrity, the honesty and he's young."
In his new role, Matthews has a shot to really impact the type of player MLB is looking for and make opportunities in baseball more accessible to athletes of color, by providing them high-profile events and exposure to pro coaching and scouting.
Del fell short of becoming a major leaguer, but his path has taken on a life of its own and through those invaluable experiences, he has maintained the family's stature as African-American baseball tastemakers.
"It was always in our blood, Del said. Growing up in a household with four boys, the competition was always high and that competitive edge can definitely be attributed to my father. The discipline, work ethic, and desire were born from all of that and it ultimately led to my brother going pro and me becoming a professional."
Gary Jr. says it was a rough time for everyone when Del decided to hang up his cleats.
"It almost felt like a piece of me had walked away from the game," said Gary Jr., "but it takes a lot for an athlete to accept when its time to do something else."
In any event,  the way Del has rebounded and charted his own course has truly earned him some major props up in a crib full of ambitious men.
"My brother took some time to mourn the loss of himself as a player and he went back and developed his own niche within our family business," said Gary Jr. "He's growing into a talented future general manager and well on his way to taking our family into places we've never been."
Del was honest with himself and quickly moved on to his next mission in life.
"When I went back to school, I thought about what I wanted to do and how I could be impactful with my passion…baseball," Del recalls. "I read Ken Williams' bio and was inspired to chart a new course as an executive."
Del says coming to the commissioner's office and doing the work he does now with the Breakthrough Series events and Elite Development Invitational doesn't feel like a job at all.
"It's just my life coming full circle," Del said. "Giving back through baseball and helping to identify talent and shape the game."
Uncle Dusty couldn't be prouder. Del was in his office, sitting next to Baker after a recent win over the Arizona Diamondbacks when during a recent phone interview, Baker spoke of the impact a kid who has been like a nephew to him is making on the game.
"The messages guys like Del are sending to African-American players, in particular, Baker says, "is that if you don't make it as a pro player it's not the end of the road. There are so many other jobs to have in the game; front office, scouting, umpiring, coaching, etc… So many things to do."
When Gary Jr. retired, he had ideas of investing his small MLB fortune and venturing into real estate. Today, he's part of a successful team that invests in small hotels and residential properties.
Like baseball, its a trade that a family member passed down to him at an early age. His grandfather owned a set of strip malls and was successful in buying properties and assessing land value and he hipped Gary Jr. to the business.
Gary Jr.,  says he wanted to prove that he could accomplish things outside of baseball.
Dels executive elevation, however, has also inspired Gary Jr. to start participating in the family business again. Gary Jr. says he has already accompanied Del on a trip to one of MLB's Urban Youth Academies.
It's in their DNA.
Over the years, Sarge has helped expose black youth in Philadelphia and Chicago to baseball,  but Sarge says baseball is a universal sport that shouldn't be limited to one ethnicity.
"All kids should get an opportunity to play the game," Sarge says. "Not just black kids. That's what baseball should be about."
The Mathews Family's approach to the diamond, and life, was molded by an incomparable baseball lineage.
Jackie Robinson shared his jewels with the great Willie Mays when they played together in the Negro Leagues. At the end of Mays' illustrious MLB career, he played and shared jewels with Sarge who ultimately passed his experiences onto his sons
The Matthews Brothers are simply an extension of baseball's African-American influence, all-encompassing beauty, and social relevance.
"The legacy will live on especially through Del who has young boys who also love the game," Reagins insisted. "So that connectivity through generations is really what we need… to pass down the game and preserve it, which is something that used to happen but does not happen as much now. I think the Matthews family is an example of passing the game down through generations which contributes to the long term health of baseball."
Their story isn't laced in tragedy, financial struggle, criminal ruin or redemption. They were always on point. The upbringing solid and the dreams real. The father was present and the kids stayed the course and achieved coveted goals.
"Del and I talked about that a lot," said Bell, reflecting on his own experiences growing up in a professional baseball factory of a family. "We are close to our Dads but never put them on a pedestal. The things Sarge taught him about life was much more important than anything he taught him in the field. People get the impression that you sit around the dinner table all day and talk baseball, but that's not real."
The reality of life and baseball for the Matthews Family Business goes back to those legendary Negro League players from the huge coffee table book.
They are why Sarge played the game, and why his kids have constructed beautiful lives reaping the many benefits that the sport of baseball has to offer.
"When I think about what Jackie Robinson did for the game and society," Gary Jr. said. "I hope that when he looked at what the game was going to be like in the future, that he looked at a family like mine… I would hope that 70 years after he graced the sport and changed society forever, he would be proud looking at the impact my family continues to make… Whatever small place we hold in this game."
These days, Gary Sr. often visits his son Gary in Corona del Mar, at a beautiful home Junior purchased when he signed a $50 million deal with the Anaheim Angels in 2007.  Speaking about the house conjures one of Gary Jr.s fondest images of his dad.
"Its always good to look out at my Dad sitting back with a wine glass in his hand, smoking on a cigar overlooking the beach," said Gary Jr.
There's a mutual feeling of pride that exists in those moments. The house represents the truth in what Sarge taught his kids.
"He always told me if I listened and worked hard and did what he told me, we'd be in this position one day," Gary Jr. recalls. "He didn't lie."
The fulfilling image of his dad overlooking the new kingdom is life coming full circle. Now its Sarge's turn to chill and immerse himself in the accomplishments of his sons, who are all dedicated to keeping baseball colorful, charismatic with culture and shaping the game in some way.