The ACC announced today that it would move its championships out of North Carolina for the 2016-17 season in response to the state's controversial House Bill 2, which refuses cities and counties to enact protections for individuals based on their sexual orientation and gender identity.
The NCAA set the tone on Monday, when they announced that it would relocate its championships for the current academic year.
Duke University hoops coach Mike Krzyzewski has called the law "embarrassing", The NBA moved its the All-Star game in Charlotte for the same reasons in July and and North Carolina State basketball coach Mark Gottfried said it appalled and embarrassed him.
Major entertainers have said they won't perform concerts their, film studios have stated that they won't film there and large conventions have intimated that they will not do business in a state that legally discriminates.
The ACC Council of Presidents released a statement saying, "As members of the Atlantic Coast Conference, the ACC Council of Presidents reaffirmed our collective commitment to uphold the values of equality, diversity, inclusion and non-discrimination. Every one of our 15 universities is strongly committed to these values and therefore, we will continue to host ACC Championships at campus sites. We believe North Carolina House Bill 2 is inconsistent with these values, and as a result, we will relocate all neutral site championships for the 2016-17 academic year. All locations will be announced in the future from the conference office."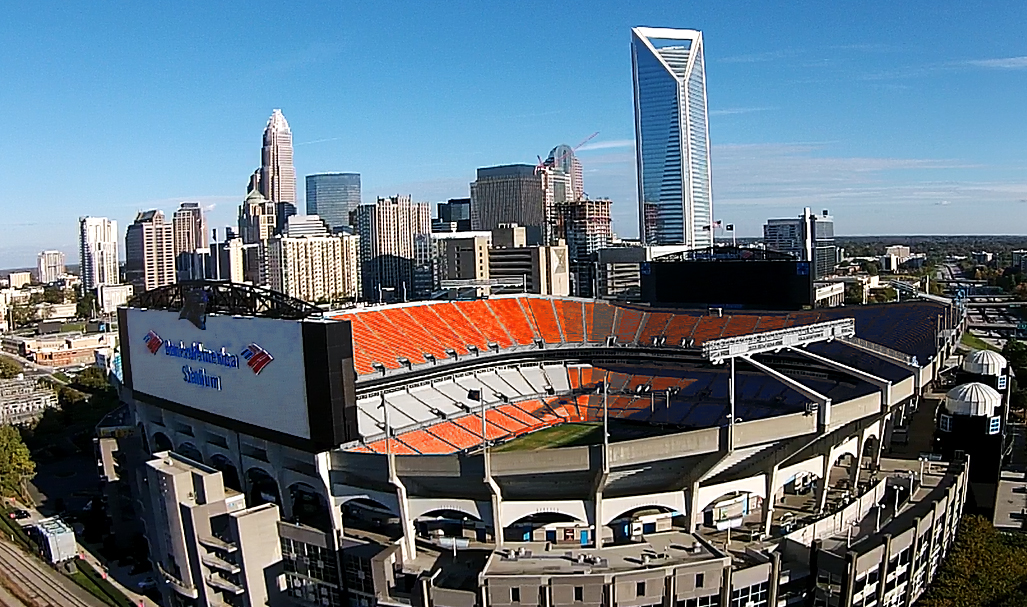 (Photo Credit: charlottestories.com)
And ACC Commissioner John Swofford released a separate staement saying, "The ACC Council of Presidents made it clear that the core values of this league are of the utmost importance, and the opposition to any form of discrimination is paramount. Todays decision is one of principle, and while this decision is the right one, we recognize there will be individuals and communities that are supportive of our values as well as our championship sites that will be negatively affected. Hopefully, there will be opportunities beyond 2016-17 for North Carolina neutral sites to be awarded championships."
At what point will state lawmakers realize that open and legal discrimination is bad for business?
If not now, then obviously never.
Hudson Taylor, the executive director of LGBT advocacy group Athlete Ally, praised the decision.
The ACCs decision to pull its championships from North Carolina is yet another win for the LGBT community and is an acknowledgement that athletic championships should only be awarded to those states and cities that champion LGBT equality," Taylor said in a statement. I am hopeful that losing the NBA All-Star game, the NCAA championships and now the ACC championships, will once and for all convince North Carolina legislators that they are on the wrong side of history and that LGBT athletes and fans deserve to be protected and respected on the field and under the law.
While the legislators could probably care less about men's and women's tennis, soccer and other sports that don't generate revenue, they probably feel slightly different about the conference's championship football game.
(Photo Credit: USA Today)
Expected to draw tens of thousands of loose money fans and pour millions of dollars into Charlottes economy, The Atlantic Coast Conference has pulled this years football title game from Charlotte amid the continuing controversy. With schools spanning up and down the East Coast corridor, from Boston to Miami, the ACC said new locations for the post-season tournaments will be announced at a later date.