The Nationals most pivotal offseason maneuver was ousting Matt Williams and signing 20-year coaching veteran Dusty Baker as manager.
In signing Baker, Washington did its team and fans a service as they protected Jackie Robinson's legacy and baseball's integrity by MLB's 17th all-time winningest coach, avoiding what would have been MLB's first season since 1988 with zero Black skippers. Baker came in and did what he has done with every team he's managed- infused leadership, integrity, professionalism, experience and a winning culture.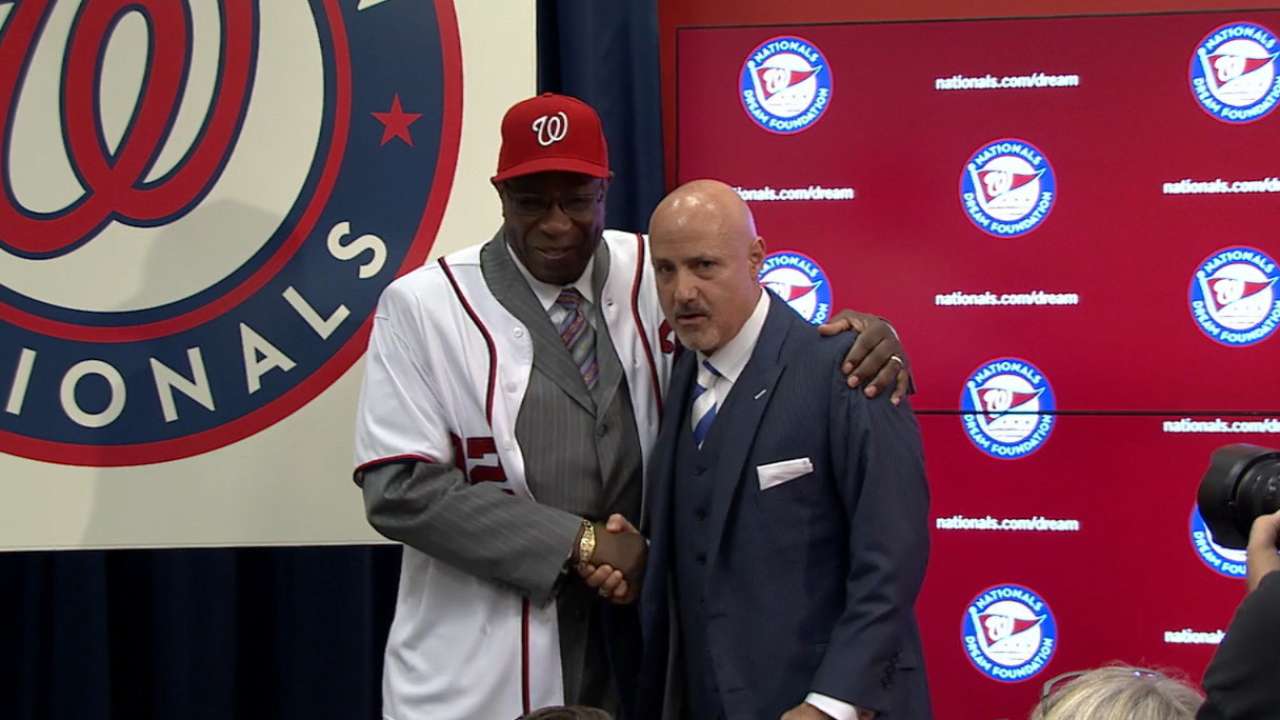 (Photo Credit: mlb.com)
But now Baker will have to enter the playoffs without All-Star catcher Wilson Ramos, who handled the league's No.2-ranked pitching staff behind the dish and provided elite punch at the plate.
Ramos, who has overcome various injuries and an abduction of his family for two days in his hometown of Venezuela in 2011, is a resilient baller who finally had his breakout season (.307 BA., 22 home runs, 80 RBI and an .850 OPS that ranks second only to the Rangers Jonathan Lucroy among all major league catchers) in 2016.
He had put himself in a position to cash in on a free agent payday this winter, before it was revealed on September 27 that Ramos tragically tore his ACL for the second time, thus eliminating him from the playoffs and putting his future in limbo.
It also puts the Nationals catcher situation in a compromised state.
Its going to be tough, Baker told The Shadow League during a phone interview from his office at the Washington Nationals clubhouse. Happening this close to the playoffs. Hes a big part of the team…and when hes in his option year about to become a free agent..
If there was ever a time when Baker had to flex his 20-year managerial acumen and use every ounce of his acquired baseball knowledge — including his 19 as a dope player — its now.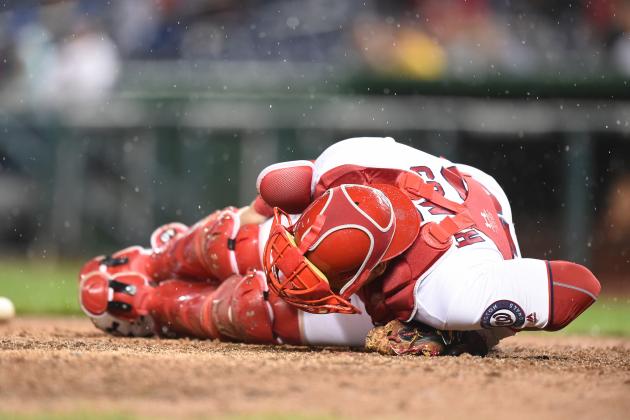 (Photo Credit: Bleacher Report)
Washingtons road to the World Series wont be easy as they open against a potent Dodgers team, thirsty to overcome a streak of playoff failures. Also lurking are the San Francisco Giants, a team mathematically destined to make their bi-annual WS run, and the notorious 103-win Chicago Cubs squad, thirsty for the North Side's first c'hip since Teddy Roosevelt was Commander-In-Chief.
My son, who is a high school player who will be attending Cal next year, said to me, 'Dad this is when youre at your best, Baker told TSL.
So Ill just let the Lord, my gut feelings, the computer when necessary, my experience as a manager and player direct me to make the correct decisions and changes to keep us flourishing and moving towards a World Series.
Baker has kept the Nats a step ahead of most opposition.
While the Mets made the one move to re-sign Cespedes, Washington made the two moves this off-season that propelled them to a 95-67 regular season record, their third division crown in the last five years and home-field advantage in the National League Divisional Series against the Dodgers, which starts Friday in Washington and features a pitching matchup of Cy Young slingers Clayton Kershaw and Max Scherzer.
(Photo Credit: espn.com)
The first major move was signing Daniel Murphy when the Mets decided his game wasnt worth the $37.5 million over three years that Washington blessed him with.
While the Mets snuck into the playoffs as a Wild Card team, they struggled offensively all season, finishing 26th out of 30 teams in batting. Meanwhile, Murphy blossomed into a superstar for the Nats, continuing his wicked hitting that began in last years playoffs.
The 2016 All-Star batted .347, hit 25 homers and drove in 104 runs, which offset a down season for Harper who hit just .243 with 24 homers and 86 RBI.
Bringing in The Baker to chef a talented team into a championship caliber squad was THE major move that has helped GM Mike Rizzo exorcise the demons of his 2012 Strasburg decision.
Baker has never won a World Series as a skipper and the Nats have never brought a title to Chocolate City, so the motivation is obvious for both parties to capture the ultimate jewel, despite the loss of a crucial and integral ingredient from the original recipe.