Today, Sunday May 21st, Christopher The Notorious B.I.G. Wallace would have been 45 years old.
His is a life that was cut short way too soon, yet which inspired so many globally in the short time we had him. In a musical world where independence joyously reigns and creative risk-taking means mumbling over heavy bass lines, the King of New York is truly missed.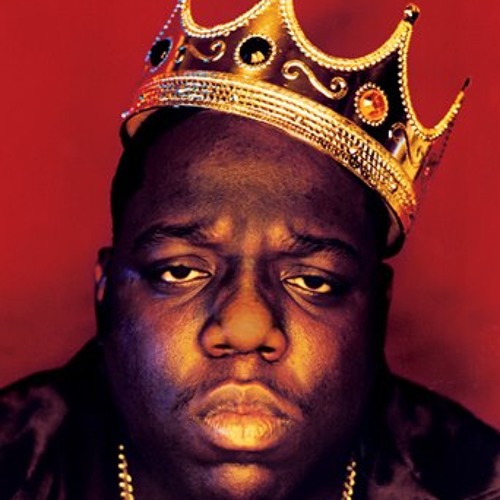 For those of you millennials on the lower end of the age spectrum, imagine a world where rappers actually rapped and possessed real verbal skills. Where they weaved intricate stories that resembled a life either lived or that they played voyeur to. This was back when Ed Koch, David Dinkins and Rudy Giuliani attempted to lasso a wild and dangerous NYC. Where the Rockefeller drug laws ravaged a city on life support, the streets did everything they could to survive and Brooklyn was far from gentrification.
This was the reality that Biggie narrated through mics and speakers. From his native Brooklyn where drug lords like Frank Matthews peddled heroine like Juniors does cheesecakes, a young Christopher Wallace observed. His Jamaican mother raised him the best she could, espousing the virtues of hard work, even enrolling him in private school to shield him from the harsh realities of St. James Place and the neighborhood of Bed-Stuy.
However, the allure of the streets was omnipresent and drew the young Wallace in like a ravenous mouse to a trap. The life poured through his lyrics, how he sold crack and began to perfect the art of the hustle. How he traveled below the Mason-Dixon to deliver the bastard children of Arm & Hammer for cheap. It was a life almost wasted until his true gifts shone through.
He became notorious for a different reason on St. James Place. Foreboding in size and scowl, he stood as an intimidating presence on the block, delivering freestyles and picking out victims for lyrical assassination. His legend grew and through DJ Mr. Cee and the Source Magazine, his demo ended up in the hands of a young, yet quickly up and coming A&R turned hitmaker, Sean Puff Daddy Combs. It was a pairing that would advance hip hop culture and save Wallaces life.
The hits rolled like water from a open faucet. From singles like Juicy to One More Chance the Bad Boy era was launched single-handedly on the talent of Biggie and crafted by Puffy, who draped him in Versace to compliment his robust playboy image. Smooth gangsta rhymes over classic pop-soul hits became the formula and the Brooklynite sailed into history as an icon. His protg became a younger MC also from Brooklyn named Shawn Carter who eventually would become hip hops brightest light, but not before paying fealty to the then reigning King of New York.
On March 9th, 1997, two months before his 24th birthday, Biggies life was tragically taken by a still unknown gunman in Los Angeles. It was the culmination in a ignorant East Coast-West Coast saga that claimed the life of Tupac Shakur less than a year earlier. Hip Hops homicides were as dramatic as the murders of the icons of the Civil Rights era decades prior and the impacts are just as lasting.
Today NYC and Brooklyn specifically are not the same. Gone are the neighborhoods of old school Brooklyn, replaced by a wave of gentrification which has replaced the soul of neighborhoods rich in hip-hop history. Sadly, a day before his birthday, we learned of how a neighborhood wants to rid itself of of its roots, as a building owner plans to remove a tribute mural of the late B.I.G. from his building's facade. Long term residents are now being displaced due to a housing market that rivals only San Francisco and the people who Wallace represented for are disappearing fast.
But regardless, on this day we pay homage to a true original. Happy birthday Biggie. We'll always love Big Poppa.