The U.S. womens hockey team says its not receiving equitable support, so theyre boycotting the World Championships.
Members of the U.S. womens national team will skip the International Ice Hockey Federation (IIHF) World Championship after a breakdown in negotiations with USA Hockey, the law firm representing the players, Ballard Spahr, announced on Wednesday.
The players vowed not to participate in the tournament theyve won six times after more than a year of stalled negotiations with USA Hockey to secure fair wages and support, according to a news release.
We are asking for a living wage and for USA Hockey to fully support its programs for women and girls and stop treating us like an afterthought, captain Meghan Duggan, a two-time Olympian and member of six World Championship teams, said in a statement. We have represented our country with dignity and deserve to be treated with fairness and respect.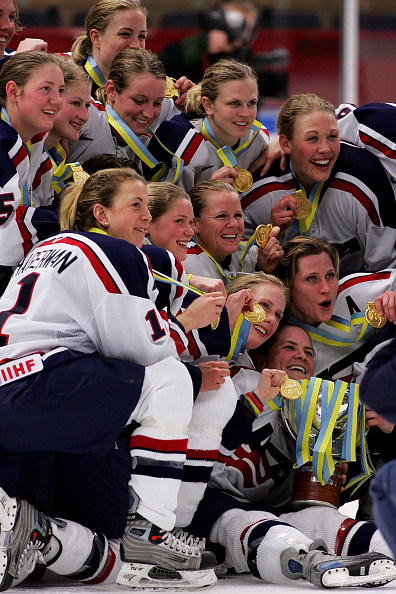 Theres no time like Women's History Month for the women of USA Hockey to take a stand and voice their frustrations. With all of the progress that has been made in women's sports since the advent of Title IX, and the decades of barrier-breaking success that followed, the issue of equal wages and equitable support from USA sports governing body is still a concern for female athletes, who are still paid lower than men in almost every sport.
Back in August, TSL covered a story in which five members of the legendary 2015 Womens World Cup Championship squad filed a federal discrimination complaint, charging that they were paid millions less than their male counterparts despite dwarfing the international success of the mens team.
This problem still seems to be a recurring theme in sports in our country, and now the women of USA Hockey have been forced to take a stand by robbing themselves and the USA of a tremendous experience and another potential World title in order to protest against what they see as gender inequity at its finest.
Players were scheduled to arrive in Plymouth, Michigan for training camp next week ahead of the world championship, which begins on March 31st.
We acknowledge the players concerns and have proactively increased our level of direct support to the Womens National Team as we prepare for the 2018 Winter Olympic Games, said Dave Ogrean, executive director of USA Hockey, in a statement. We have communicated that increased level of support to the player's representatives and look forward to continuing our discussions.
According to USAToday, the players, who have never had a collective bargaining agreement with USA Hockey, are seeking a four-year contract. John Langel, one of the lawyers for the women, says they have led efforts to secure a deal for more than a year and there was "one productive meeting" held in October, but two sides remain far apart in negotiations.
Its disheartening weve made zero progress,Monique Lamoureux, a member of Team USAs silver medal-winning teams at the 2010 and 2014 Winter Olympics, told USA TODAY Sports. When push came to shove, we knew this could happen. Its the last thing we want to do to forgo representing our country but were are backed into a corner."
Asked if theres a way to avoid the boycott, Langel said, We have invited (USA Hockey) to continue discussions."
Players have contracts with USA Hockey individually and receive $1,000 per month for six months prior to the Winter Olympics and receive no other compensation from USA Hockey, according to Langel. The U.S. Olympic Committee pays members of the U.S. women's national hockey team a stipend to represent the country at the World Championship.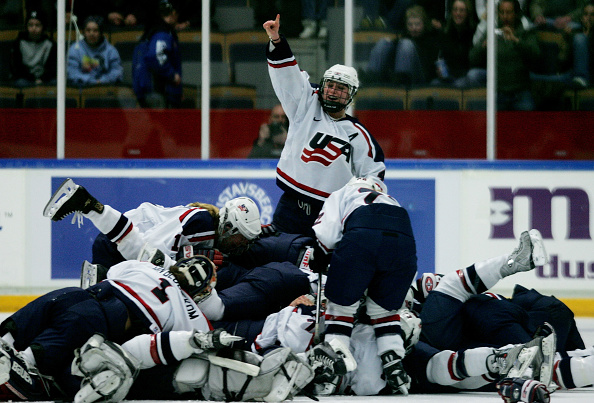 While USA Soccer has agreed that women's player salaries should increase and have plans to make that happen, USA Hockey doesn't feel like they should give the women another dime.
In our role as the national governing body, USA Hockey trains and selects teams for international competition, said Jim Smith, president of USA Hockey. USA Hockeys role is not to employ athletes and we will not do so. USA Hockey will continue to provide world-leading support for our athletes.
We are looking for firm support on a year-to-year basis, Jocelyne Lamoureux-Davidson, Moniques twin sister and also a member of Team USAs Olympic teams in 2010 and 2014, told USA TODAY Sports. Out of four years, we are supported for six months. Still, we are expected to train full-time and show up prepared for the Four Nations Cup, World Championship and Olympics. USA Hockey expects us to be in the best shape, but they dont support us in any manner.
The idea that women should be paid less than men in any sport is primitive and outdated, yet U.S. sports are still trying to hold onto those practices as long as they can. They are dragging their feet on most issues involving equal or improved pay and support for women teams.
If this lack of sensitivity towards blatant inequality continues, expect more boycotts in the future.