Tom Brady missed the seasons first four games after finally accepting his Deflategate suspension during the offseason. To the surprise of no one, Brady came back in Week 5 with a chip on his shoulder the size of a boulder and he brilliantly led the Pats to an 11-1 record (14-2 overall) and was lights out with an aerial game that has grown beyond anyones imagination. Brady threw 28 TDs and just two picks and he was head- and-shoulders above the other QBs in the league.
However, the fact that he only played 12 games and the four he missed was for what the NFL refers to as cheating the game, disqualifies Brady from consideration this season in my book.
The league MVP cant be someone who admits to messing with the footballs in a playoff game and is then ultimately found guilty by the league for the infraction. Its no different from how the superstar PED guys in baseball are handled. While many players juiced, the superstars are the ones who were held to a higher moral standard.
In both instances, we have supreme legends engaging in unscrupulous activity that most fans would consider beneath them. Some fans dont want to accept the failures of players they have envisioned to be without flaws. Players whom the media has chosen to promote as the Kings of the multi-billion dollar and culturally-influential entity of professional sports.
Unfortunately life isn't shaped to our perfection, we have to roll with the punches and sometimes we simply get caught with our hand in the cookie jar and have to take mamas lashes and keep it trucking; ass whacked but integrity in tact.
The NFL cant make the compromised face of their league — who also happens to be a suspended cheater — the MVP in the same season in which he serves that suspension. Pats fans can poo poo it all they want. Brady loyalists can say he deserves the award because he came back from self-inflicted adversity to lead the Pats to the best record in football.
Bottom line is Brady was terrible PR for the NFL. He was supposed to be Mr. Untouchable with a grit matched by his football character, which was once considered beyond reproach. After Spygate and Deflategate we know better.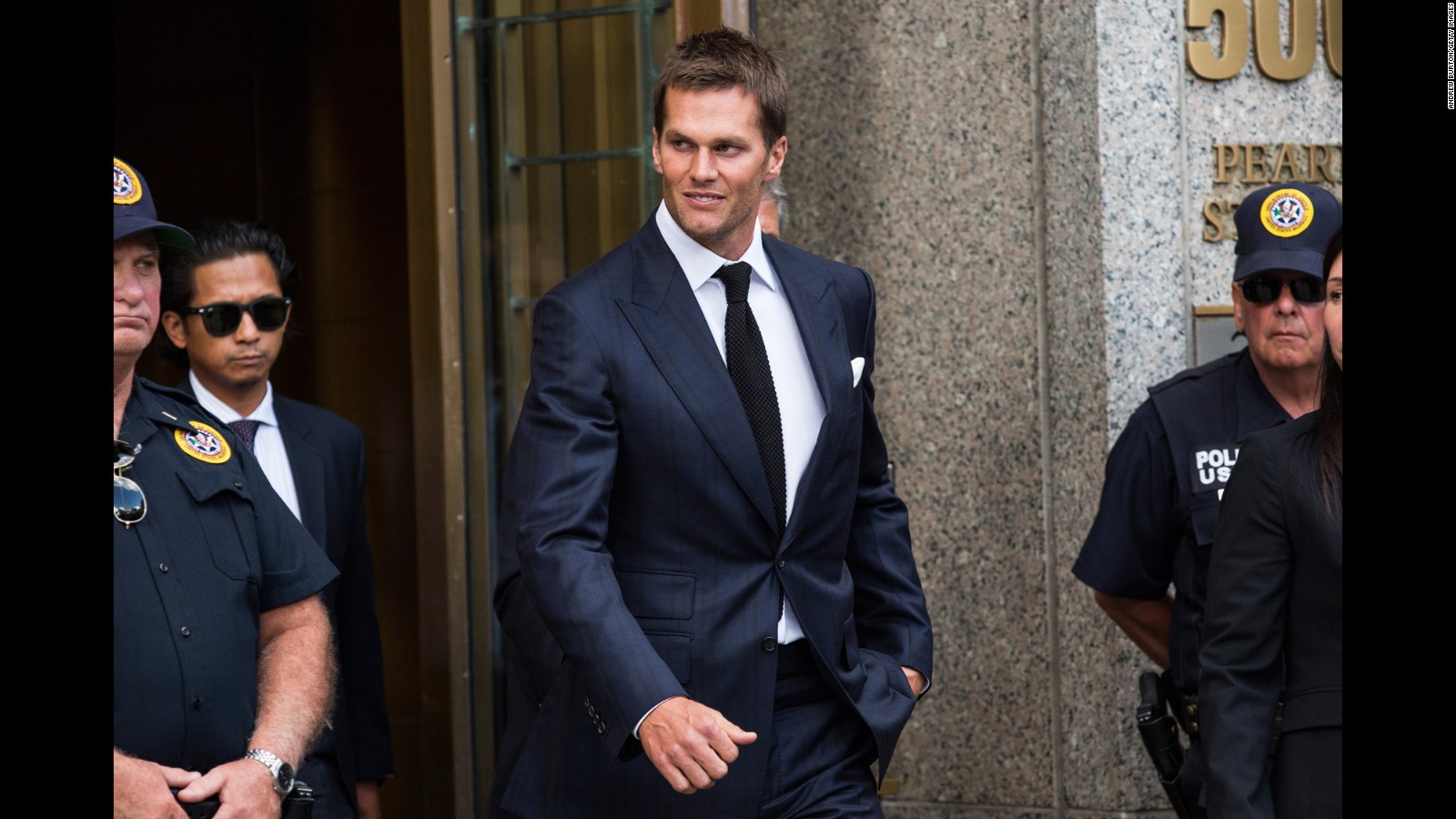 (Photo Credit: CNN.com)
Hes still the dopest signal caller in the sport, but hes no Saint. Sorta like Barry Bonds.
Another reason Brady can't get the MVP is because of the trouble he caused the Pats organization and how their integrity was further damaged by his actions no matter how big or small folks consider them. Instead of initially admitting to deflating balls, Brady fought the process in court and asserted his innocence, even beating the case at first and making the NFL look really foolish.
The NFL cant control whether or not Brady leads New England to another Super Bowl, but the MVP voters dont have to award him such a coveted personal distinction. Bradys team had to carry a group of unproven quarterbacks through the first four games without him. The team still managed to go 3-1.
ESPNs Dan Graziano put it best when making his case against Tom Brady as MVP:
What Brady did this year was show up in Week 5 and play like the best quarterback in the league from that point on for a team that was doing just fine without him. That's pretty good, and in a year when the rest of the MVP field was weak, it would be enough to justify giving him the award.
But this is not such a year. And as MVP-worthy categories go, "games played" is and must be among the most important. A player's availability to his team is the place for any and all discussions of "value" to begin. And while you can argue about whether he should or shouldn't have been suspended, it is objectively not in dispute that Brady missed the first four games of the 2016 season.
So if anything, Bill Belichick is the MVP, but we know coaches can't win that award. In retrospect, Brady will be acknowledged for another iconic season, but another player will and should get the glory of being considered the NFLs top weapon for 2016. A symbolic second place finish for Brady would probably would please all parties involved. Or not.
In ESPNs latest MVP poll results, Matt Ryan has now ascended to the top spot with 58 votes and will edge Brady (45) and Aaron Rodgers (44) who made a late run at the award with a string of 15 TD passes and 0 interceptions which lifted Green Bay to wins in their last six games and another division title.
All in all, a minor slap in the face (exclusion from MVP contention) is a fitting and definitive end to the Deflategate saga.
Brady for MVP in 2016? Over the NFLs dead body.