Former college stud and NBA player turned future Hall of Fame CBS analyst Clark Kellogg is all for high school kids getting paid, but hes more about the papercollege degrees that is.
He kicked it with The Shadow League on a number of subjects that tend to get lost in the hoopla surrounding March Madness.
Gambler: If youre the head of the NCAA how do you fix cheating programs and the pressure on coaches to win at all costs and the kids who suffer?
Kellogg: There are such a huge number of institutions and trying to have the same legislation for all really isnt realistic. So the legislative structure is starting to change to where the Power 5 conferences are beginning to start to make some of their own rules which are unique to them and I think thats the right way to go but it is a bit of a slippery slope so you have to balance that. Ultimately there's got to be some type of committee or body that governs the revenue generating sports and then structures things that are realistic and also possible.
Gambler: Where does education fit in?
Kellogg: The biggest thing, JR, is that we have to try to find a way to reestablish the educational component as a priority again. Weve lost that. I understand the big business nature and entertainment value of the game. That revenue generates huge amounts of money for the NCAA and helps other student athletes, and I understand that. However, we cant dismiss the educational component, when only a small percentage of African-Americans are even in college to play sports. The disservice we are doing to them is frightening and its unacceptable.
Weve got make sure that if they get to college by way of a basketball talent, than when they move on we are giving them something more that they can use in life. Even if basketball serves them for a while, it's only going to be for a short while, so what else are they getting out of that exchange?
We need a real commitment by Presidents, athletic directors, coaches and student-athletes have to buy in as well. A meaningful educational degree has to be the priority for these institutions and its a hard thing to balance because the reward for winning big is a financial windfall and the results of graduation rates arent respected as heavily in big money basketball.
Gambler: Age restrictions?
Kellogg: Its an NBA rule to be 19 before you can enter the draft, but Id like kids to have the option again to be drafted out of high school. But at the same time, its really difficult for young guys to go to that league and the NBA has suffered tremendously because of it. You cant restrict the few that are ready to go though. Its only a small number, but there are some who can do it and the door should be open for them to do that. And for the ones who cant and step out there…they have to be responsible for the consequences of their mess up. If you do decide to go to college, then there should be a commitment of at least two years so that the kid is invested and the school is invested, not just in his playing ability but in helping him get something out of those two years aside from basketball.
Theres also a lot of guys who get drafted into the league, hang around for one or two years and then sort of disappear and its like, what happened to him? If they dont have a degree or anything to fall back on then what? So if we can get them onto a campus first, then theres a chance maybe that education piece can take hold and eventually do something for their lives. The colleges have to do a better job with that too.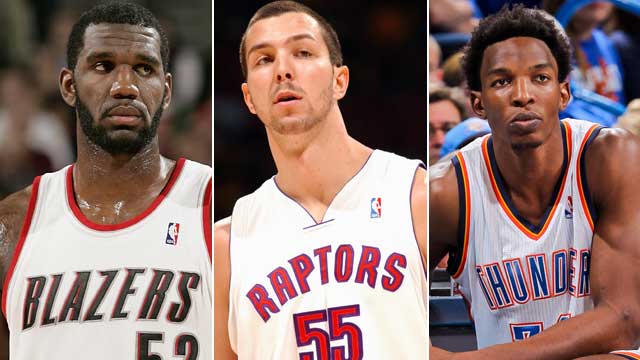 Gambler: Youve been covering college basketball forever. Whats the big, captivating theme this year?
Kellogg: Well Id think you have to say Kentucky. The possibility of going undefeated is still alive and it really piggybacks on what coach Cal has done since hes been there in terms of reshuffling the deck and building championship caliber teams primarily with guys that are there one or two years. I think its one of the hardest things to do in coaching when youre talking about building high level teams in a short period of time, when the players are 18, 20 and 21-years-old. So I think the Kentucky story is the biggest thing right now.
Also we do have more upperclassmen across the country impacting winning on teams in this NCAA Tournament. In 2008 we had a similar deal with National Title winner Kansas. They had Mario Chalmers and Brandon Rush — all upperclassmen. North Carolina had juniors leading them in 05 when they won it too. So I think weve got a little bit of that taking place. Having upperclassmen to lead a team is invaluable. You need to have experience to win. Talent is wonderful and thats where it starts, but youve got to have experience. Guys that have gone through it and understand the growth that takes place from years one to two or two to three for certain individuals.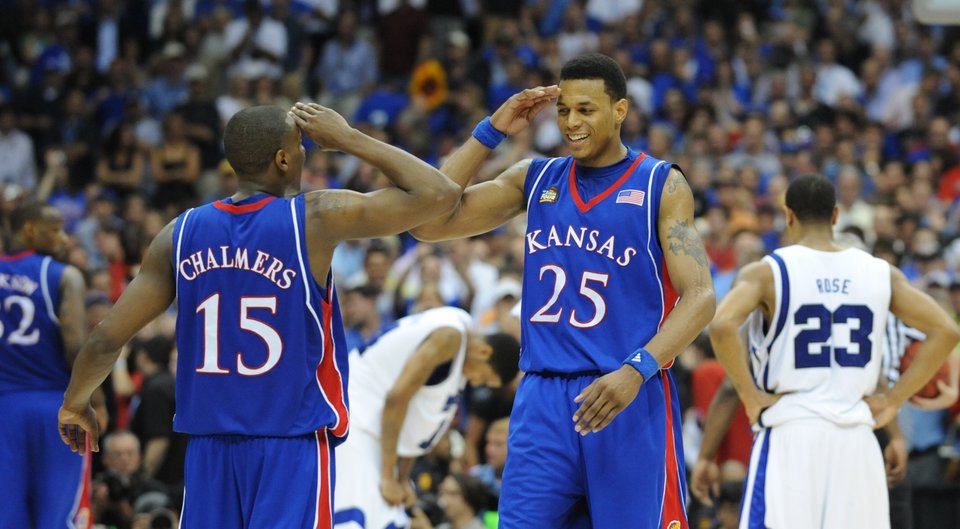 You think about the dynamics of being in college. School, balancing your practice schedule, time management, dealing with adversity, playing all of the different dynamics and then when youve done those things your whole perspective on life changes. When youre a junior and you struggled to get minutes as a freshman and sophomore, then you value those minutes even more as a junior. You cant manufacture that when youre a young guy because you dont know that the benefit of experience is the life lessons it teaches you and most importantly the focus it teaches you.
Sometimes young guys cant focus because they dont know what adversity is and dont know how important it is. A guy whos been around the block or is a senior, this could be it. They play with urgency. For a young player, who never has to claw or fight his way through the storm…You cant act like youre homeless if you got somewhere to go.
Gambler: What player, regardless of tournament outcome, gets your Player of the Year vote?
Kellogg: Id definitely say its Frank Kaminsky. Okafor too. D'Angelo Russell is in the conversation and Kyle Wiltjer at Gonzaga has been efficient as anybody.
But Kaminsky for his overall game and consistency gets my vote. He shoots it, he can post, and he can pass it. He defends reasonably well. Hes on a great team. Okafor you could make the same cases, except he doesnt pass it and he doesnt step away and shoot it quite like Frank, who can hurt you from anywhere. His overall versatility gives him the nod.