Kevin Durant will soon be named the NBA's Most Valuable Player for the first time in his seven-year career.
The previous two years, he'd finished second to Miami's LeBron James. But instead of enjoying the coronation after his stupendous season, where he averaged 32 points and 7.4 rebounds per game, we've had to deal with some imbeciles labeling him as Mr. Unreliable.
And if you think it was simply one meathead working for an Oklahoma City newspaper that thought so, you're wrong. Talking heads were all over ESPN suggesting that we should now re-define what type of player he is. They were quick to head to the hills and run from the narrative of the last few years that said Durant was the second-best player on the planet.
Sports talk radio was flooded with verbal vomit about him not being "clutch", that he was now someone who couldn't get the job done, because he shot a poor percentage and missed some shots that he normally makes, ignoring the fact that he was being guarded by an elite, inspired defender in Memphis' Tony Allen.
Really? Mr. Unreliable?
Please, I've heard more sane reasoning from Dennis Rodman at a North Korean press conference.
So after a few sub-par games in Oklahoma City's tough first-round playoff matchup against the rugged Memphis Grizzlies, this is what they conclude?
By "They", I'm referring to morons who call themselves fans of the game, and even some in sports media who evidently have no clue about the breathtaking and wondrous talent that Durant possesses.
Other than the magnificent James, there is no greater young prospect in the game today with the combo of length, desire, work ethic and an insatiable appetite for greatness – all of which marinate with a smooth, devastating offensive weaponry – than Kevin Wayne Durant.
We are currently eyeballing the ascension of one of the greatest talents the game has ever, or will ever, witness. But yet, he was criticized more last week than the Obamacare initiative.
What is wrong with us a sports nation? It's beyond my comprehension, for anyone who understands the beautiful game of basketball, to suggest that Durant has been anything other than reliable, and a gift from the hoops gods.
But before we prove how foolhardy and idiotic some can be in their irrational and unintelligent snap judgments, let's swing it back a few years to gain a more nuanced appreciation for who this man is, and how he's arrived at this particular juncture in his young career.
Growing up in Suitland, Maryland, situated in Washington D.C.'s outskirts of Prince George's County, Durant's early passion for the game led him to the doorstep of the Seat Pleasant Activity Center.
Sensing his innate drive, Taras "Stink" Brown, who served as the resident basketball guru at Seat Pleasant, became committed to Durant's development, along with others who exhibited a willingness and aptitude for his boot camp-like program.
Durant worked his way through an endless maze of drills over the years – every assortment of sprint, crabwalk, defensive step slide, ball handling, passing, rebounding and shooting drills imaginable.
Outside of the physical repetitiveness designed to burn the fundamentals and mechanics into his muscle memory, an advanced academics component consisting of video breakdown and required reading was also part of the curriculum.
"Between the ages of 10 and 16, Kevin put in eight-hour days during the summer," Brown told Sports Illustrated's Grant Wahl in 2007.
"Some days I wouldn't pick up a basketball," Durant told Wahl. "He'd put 60 minutes on the clock and say I had to do defensive drills the whole time."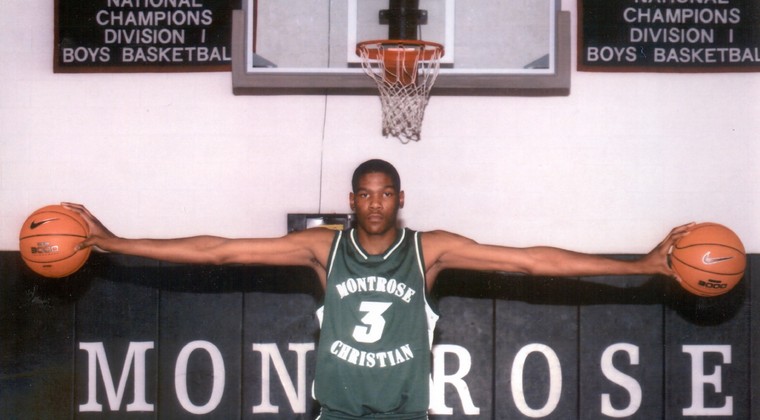 (Photo Credit: Stuvetter.com)
There were also written assignments, such as composing, 500 times, Stink's six successive elements of a jump shot – "Square Up, Eyes on the Basket, Jump Hard, Step Back Quickly, Loft the Ball and Follow Through."
And then, there was the quadriceps-burning, 75-foot incline of Hunt's Hill and the ensuing backwards jog to the bottom. The drill was completed after 25 up-and-down sequences.
"The average kid wouldn't do it," Brown told Jeff McDonald of the San Antonio Express News. "I've had kids run it with him. They get to the top and keep on going. Not Kevin. Kevin always kept coming back."
Mr. Unreliable you say? Read on.
Durant reached his breaking point once with Brown's military-like demands, while executing a drill at the age of thirteen where he was required to stand for an hour, frozen in the proper shooting form. He'd finally had enough and stormed out. Two hours later, he was back.
KD often took naps at the center. Other kids made fun of him because he ostracized himself in the cocoon of the game, always carrying a ball that often left the dirty remnants of his pursuits stained on his white t-shirts. But he could care less.
"Basketball became my priority," Durant told The San Antonio Express News. "I didn't let anything get in the way of that."
Between his freshman and sophomore years of high school, Durant grew six inches, sprouting to 6′7″. After ripping through his first two seasons at National Christian Academy in Fort Washington, Maryland, he arrived at the esteemed Oak Hill Academy in Mouth of Wilson, Virginia.
During his first action at Oak Hill, the summer before his junior year, the 15-year-old Durant was matched up against a teammate, 18-year-old Josh Smith, in a scrimmage a few months shy of Smith's selection by the Atlanta Hawks in the first round of the NBA draft.
"Kevin didn't back down at all," Oak Hill coach Steve Smith told the San Antonio Express News. "He held his own."
Durant averaged 20 points and nine rebounds as a junior at Oak Hill and then returned to Maryland to play his final prep season at Montrose Christian. Smith was not shy about stating that Durant would one day be better than Rod Strickland, Jerry Stackhouse, Carmelo Anthony and all of the other prep school greats who'd worn the Oak Hill uniform.
As a senior at Montrose in 2006, Durant took MVP honors at the prestigious McDonald's and Jordan Brand All-American games.
But it was at the University of Texas where the absurdity of his immense potential began to formally coalesce. He scored 37 points four separate times, blazed for 30 points or more on twenty occasions, and became the FIRST FRESHMAN EVER to win the coveted Naismith and Wooden Awards.
After his signature college performance, a 37-point, 23-rebound masterpiece against Bobby Knight's Texas Tech team, Durant was not satisfied as he sat at his locker after the victory.
"I can play better," he told the assembled media.
The king of enthusiastic and bombastic hyperbole, Dick Vitale, described him as, "…the most prolific offensive skilled big perimeter player ever."
And Durant makes a compelling case, every time he steps foot on the court, to validate those ballyhooed remarks.
Selected with the second overall pick by the Seattle Supersonics, Durant went on to average 20.3 points en route to winning Rookie of the Year honors. But the Sonics lost 62 games.
Mr. Unreliable you say? And 'Mad Dog' Russo really does believe that an African-American is capable hosting a national radio sports talk show. Right? C'mon son!
If you believe, or bought into the "Mr. Unreliable" narrative, then you must be an ignoramus, and certainly unaware that a few short years ago, his first NBA teams were worse than Sylvester Stallone in the cinematic train wreck "Stop! Or My Mom Will Shoot."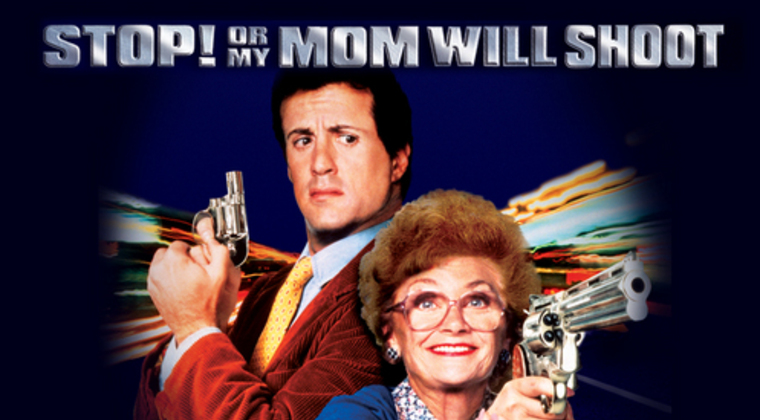 He finished his second NBA season, the team's first as the Oklahoma City Thunder, with superstar numbers, averaging 25 points, seven rebounds and three assists while shooting 42% from behind the three-point line. But the Thunder finished 23-59 and, again were more atrocious than Eddie Murphy in Pluto Nash.
They couldn't foresee the franchise's ensuing transformation, a conversion that was more remarkable than that of the corpulent Al's, Roker and Sharpton, to the skinny ones that we see today.
By his third year, there was no denying that, even though he should've only been a college senior, KD had already climbed into the discussion with Kobe and LeBron as one of the NBA's greatest players in the post-Jordan era.
Not only did he become the youngest player ever, at 21, to lead the league in scoring in 2010, but he also led the franchise to a surprising 50-win season, a remarkable 27-game improvement.
Mr. Unreliable you say? And Donald Sterling's not a racist, right? He just said things he didn't really mean during a passionate quarrel with V. Stiviano, Mannita Pacquiao, Conchita Gonzalez, or whatever his mistress' real name is, right?
They lost to the Lakers in the first round of those playoffs in 2010, but the Thunder fought every inch of the way. Durant's 29-point, 19-rebound performance in OKC's first playoff victory in Game 3 of that series signaled, at least to the astute among us, that a paradigm shift in pro basketball was on the horizon.
In the ensuing season, after 55 victories and a loss to the eventual champion Dallas Mavericks in the Western Conference Finals, we knew that the Thunder, with KD in uniform, would be a perennial title contender for years to come.
Do you recall the 2012 Western Conference Finals, when OKC lost the first two games to the Spurs?
But in the blink of an eye, the Thunder vanquished the Spurs in the next four games, capped by Durant's cold-blooded assassination of San Antonio, leading his team back from an 18-point first half deficit with his 34 points and 14 rebounds in the decisive Game 6. The kid was 23 years old and had his team in the finals, the same franchise that was doo-doo in a shoe a few years earlier.
He's been a marvel, and yet we have to deal with this "Mr. Unreliable" nonsense in the midst of his temporary struggles during a tough playoff series.
The insanity in all of it is that if he has a string of sub-par games against the Los Angeles Clippers in the conference semi's, or against the Spurs or Trail Blazers in the conference finals, or against the Heat in the Finals, or if OKC doesn't win it all this year, the nonsense will appear again.
It's the same idiocy that LeBron had to deal with after taking a team of scrubs to the Finals that came up short when he played for Cleveland.
Newsflash to the dunces: Larry Bird, Michael Jordan and Magic Johnson all had sub-par games, even a few consecutive ones in the playoffs. Yes it's true, take my word for it. It's the nature of the game. Guys miss shots sometimes. They make mistakes. Basketball is analogous to life. Even the great ones get knocked down, come up short or defecate the bed once or twice. That's not unique to basketball. That's just life.
And if you call the 36 points, 11 rebounds, four assists and two blocks, or the 30 points, nine rebounds and five blocked shots, or the 26 points and eight rebounds he had in the three losses to Memphis defecating the bed, please pass me some Depends. Immediately! Because I'm all for it.
KD scored 25 points or more in 41 consecutive games this year. 41! If that's not reliable, I don't know what is. Ask the service industry in Oklahoma City, the hotels and restaurants that do bustling business whenever he's in town how reliable he is. Ask the city's chamber of commerce about his ancillary economic impacts on the area.
Ask Clay Bennett, the franchise owner how dependable KD is. Bennett and his investment group paid $350 million for the Seattle Supersonics in 2006, and subsequently relocated the franchise in 2008, re-branding it the Thunder.
The calculated team value in January 2014, according to the latest Forbes Magazine estimate, was $590 million. And no single individual is more responsible for that robust appreciation in value than Kevin Durant.
It bothers me that we live in a sports culture that has such an extreme undercurrent of idiocy, and that after a few tough games against an excellent and talented adversary, someone would even think, let alone say or put it in print, this foolish, unwise and reckless statement.
KD has been a model of consistency and excellence that should be celebrated by our collective sports culture, if most folks were smart, that is. Unfortunately, they're not.