Rapper Prodigy of the Infamous Mobb Deep died in Las Vegas on June 20, 2017. He would have turned 46 years old today had he not succumbed to a lifelong battle with sickle cell anemia, which was well-documented in P's rhyme catalog of pain, pomp and circumstance.
We remember P on this day because when the Queens MC passed, the Hip-Hop world lost another titan, He was the second Queens-affiliated rap god to pass during that time. following A Tribe Called Quest OG Phife Dawg.
When he transitioned, Prodigy was in Vegas doing what he does best; performing with the Art of Rap tour alongside fellow legendary rap gods Ghostface Killah, Onyx, KRS-One and Ice-T to name a few. Mobb Deep performed that Saturday night.
Little did we know it would be Prodigy's last time gracing the world stage with his undeniable star power, deep and forceful voice, obnoxiously-conceited demeanor and street flavor. He had just rocked the Summer Jam stage that June 11 in New Jersey. He was still that dude. Just an OG now and an undisputed King in this highly competitive and cutthroat rap sh*t.
Prodigy painted vivid lyrical pictures of his struggles with sickle cell anemia ever since he was a child. The ghetto rap assassin who was the word-wilding co-pilot of the legendary group, along with his partner Havoc, overcame a first album flop, the wicked and violent projects, the vultures of New York City and the lure of drugs, women, fame and fortune to carve out a three-decade career in the constantly revolving door known as Hip-Hop culture.
These cats grew up in the game. They went through it all. P tells you in "Quiet Storm."
Music Video for Quiet Storm by Mobb Deep JOIN HNIC2.COM NOW!!!
The brave-hearted duo rose to mythical heights as trendsetters of the East Coast's version of gangsta rap presented in a package of gritty, dark, eloquent, powerful and masterfully musical mental illustrations.
As the landscape of Hip-Hop changed, Mobb Deep was a constant, if not in album presence, then in revered status. And their music never left the clubs, regardless of the era or the taste buds of millennials.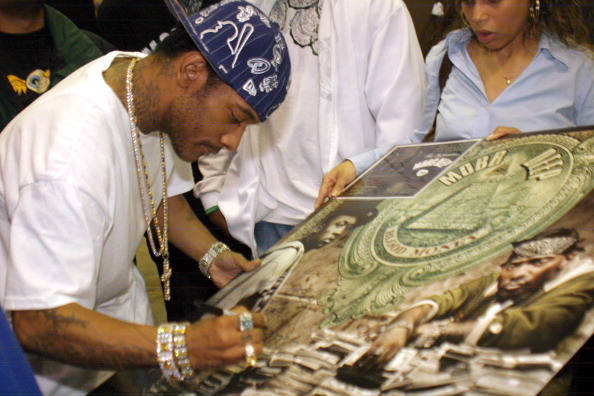 A four-year prison sentence on a gun charge couldn't even stop Prodigy. He wasn't built for taking losses, so he came back strong as ever, but there was one hurdle his musical talent couldn't overcome. The disease that hovered over his life like a dark, painful cloud, allowing him just a few moments of sunshine. Just enough time to build a musical dynasty and make an impact on the entertainment world that will not soon be forgotten.
Listen LIVE: http://power1051fm.com/ Facebook: https://www.facebook.com/Power1051NY/ Twitter: https://twitter.com/power1051/ Instagram: https://www.instagram.com/power1051/
When I think of Mobb Deep, I think of my high school years and pounding that city pavement. New York was like a maze back then, and you had to try to succeed and aim high while avoiding stickup kids, carjackers, jealous heat-holders, set-up girls, project wars, police and dirty detectives.
Of course, you think of Queensbridge, the Housing Projects that birthed a culture of rap phenomenons including Mc Shan and Nas.
via YouTube Capture
It was also the breeding ground for the experiences that Prodigy, who was from nearby Hempstead, Long Island, would make come to life for his audience with his unique way of using words and his aggressive, violent, yet thug intellectual approach.
To this day, when "Shook Ones" drops in a club, someone inevitably spazzes out off Havoc's beats and Prodigy's words, and the raw, real energy that is emitted when these MCs stepped into an arena, stage or street corner. It was the hit that put them on the map and their most memorable anthem, even featured in the final battle scene in 8 Mile, the cult-classic Detroit rap battle film starring a young Eminem.
You can find the original beats used in this battle here : http://www.youtube.com/watch?v=cP0wsET8__Y (Mobb Deep – Shook Ones part. II) The Final Battle of the 8 Mile movie between Eminem and Papa Doc, now available in HD! All credits goes to Eminem and the movie 8 Mile, I don't own any rights on this video.
Once they figured out the formula for making hits, Mobb Deep never stopped, and they were able to maintain their dignity, respect and high standing in the game by refusing to compromise their rugged musical personality in order to sell records or fit into a rap game that was going more commercial by the day.
They had more beef than a slaughterhouse, did solo projects, had public disputes, lost friends to gun violence and tragic car accidents, and even went blow for blow with Tupac back in the knockin' '90s.
http://VladTV.com – The legendary Mobb Deep rapper explained how his beef with Tupac and Death Row began. P also revealed his reaction to "Hit 'em Up.
In this age of romper room rap in a watered-down Hip-Hop culture, Mobb Deep still gets worldwide respect for delivering a tailor-made, household sound that will reverberate for decades to come, with endless Hip-Hop Quotables from a monster and Godfather in the game.
R.I.P. Prodigy.