The Bucks are looking for a shooting guard. The Bulls have no idea what to take in this year's draft. The Timberwolves are trying to move into the top five.
The 76ers have three picks in this year's mediocre draft, but they may be targeting Cody Zeller. The Cavs appear to be deciding between Alex Len and Nerlens Noel, if they can't give the pick away.
SI answers 10 questions about the NBA draft, including how far Shabazz Muhammad has fallen, who's overrated and who's a steal. Here are the holes in all 30 teams.
LaMarcus Aldridge says Portland is too small and he wants out.
Doc Rivers discusses how the trade between Boston and LA went down.
Larry Bird returns to his spot in the Pacers front office after taking a year off.
The Giants didn't stand much chance against Clayton Kershaw, as the Dodgers swept San Fran out of town.
The Phillies topped the Padres 7-5 in 13 innings, thanks to a wild throw from Logan Forsythe which allowed two runs to cross.
Scott Kazmir lost a no-hit bid in the seventh as the Indians beat the Orioles 4-3.
Bruins star Patrice Bergeron played with a hole in his lung during Game 6 of the Stanley Cup.
Anyone else think the Lakers sound increasingly desperate?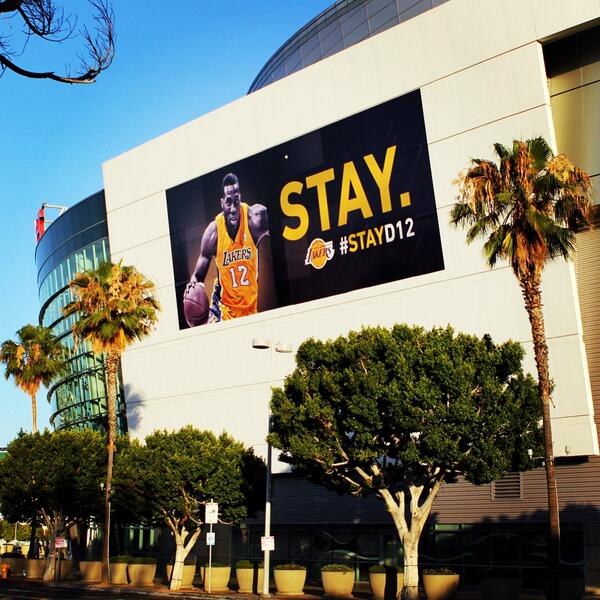 Nerlens Noel gets a fresh cut before the NBA draft.
Here are the top 10 crossovers from the 2013 NBA Playoffs. Made me miss Derrick Rose.
FLASHING LIGHTS
Prince remixed Janelle Monae and Erykah Badu's "Queen" and it's awesome.
Will.i.am is not suing Pharrell and says he never planned to.
Swizz Beats discusses Magna Carta Holy Grail.
Wale performs "LoveHate Thing" on Letterman.
DID YOU REALIZE?
Here are some photos of tributes for Nelson Mandela who is now reportedly on life support.
Edward Snowden is still stuck in Russia and could be for the forseeable future.
New York passed a paid sick leave bill and supporters hope it will become a national model.
A CIA report questions four NYPD officers who may have been providing surveillance on the United States.
A new vaccine may treat Type 1 diabetes.
Texas Gov. Rick Perry calls for a special session on abortion, because those damn women won't get in the way of the men in the Texas Congress from passing an aborition bill.
EVERYTHING I AM
Important PSA:
GOTTA HAVE IT
Slum Village release a video for "Summer Breeze."