TSL has often reported on MLBs Black Aces, the 15 African-American pitchers in MLB history to have won 20 or more games in a single season. The term is derived from the book about baseballs only African-American 20-game winners, written by former major leaguer, and group member, Mudcat Grant, one of the first "Black Aces".
Grant made his debut in 1958 with the Indians and led the American League with 21 wins for the Twins in 1965.
Yankees legend CC Sabathia is a member of this distinguished group, winning 21 games in 2010.
"[There are] 15 guys in the history of Major League Baseball, so it's just dope to be a part of it. Mudcat and the rest of those guys take it really seriously, and it's something to be proud of. I'm just happy to be a part of it, CC once said.
The existence of the Black Aces comes as a surprise to most baseball fans, especially todays generation. Theres barely a handful of black pitchers in MLB today, so finding a 20-game winner in the bunch is literally like looking for a needle in a haystack.
As Major League Baseball celebrated its second Players' Weekend, Sabathia paid tribute to those who came before him, commissioning a custom pair of gold and white "Black Aces" spikes. Sabathia, who threw six innings of two-run, 8-K ball on Friday against the Orioles, did not wear them, opting to keep the cleats unblemished and on display for future autographs.
@CC_Sabathia honors African-American pitchers with 'Black Aces' cleats. https://t.co/RJPPwV1gRC
The other "Black Aces" are: Don Newcombe (1951, '55, '56), Sam Jones ('59), Bob Gibson ('65, '66, '68-70), Ferguson Jenkins ('67-72, '74), Earl Wilson ('67), Vida Blue ('71, '73, '75), Al Downing ('71), J.R. Richard ('76), Mike Norris ('80), Dwight Gooden ('85), Dave Stewart ('87-90) and Dontrelle Willis (2005). Boston Red Sox hurler David Price is the last African-American to achieve the mark in 2012.
Only five black pitchers have eclipsed the 20 wins mark multiple times in a career. Two of the five are in the Baseball Hall of Fame: Ferguson Jenkins, who did it on seven occasions winning more than 250 games in a 14 year career, and Bob Gibson, who did it five times in a span of only six years.
Don Newcombe of the Brooklyn Dodgers, who was the first black pitcher to ever win 20 (1951), and Vida Blue of the Oakland Athletics during the 1970s, each reached the achievement three times.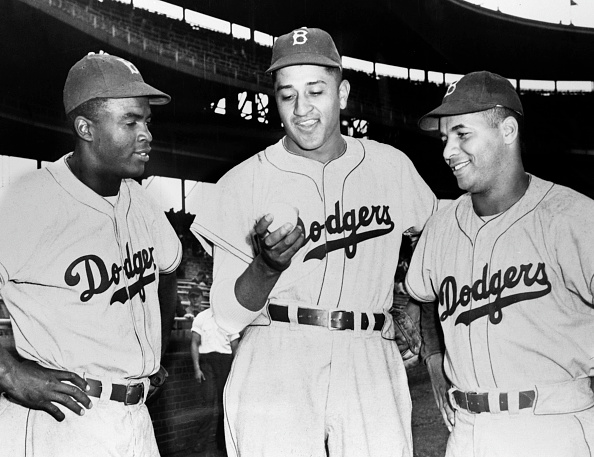 Former Oakland As stud Dave "Smoke" Stewart was the last brother with multiple 20-win seasons. He bridged the gap between the old school and the new and was one of the most dominant pitchers of his time. From 1987 to 1990, he would win 20 games in each season including a career best ERA in 1990 of 2.56 with a record of 22-11. In 1989 he was named World Series MVP.
10/14/89: Athletics starter Dave Stewart throws a complete-game shutout against the Giants to give the Athletics a 1-0 series lead Check out http://MLB.com/video for more! About MLB.com: About MLB.com: Baseball Commissioner Allan H. (Bud) Selig announced on January 19, 2000, that the 30 Major League Club owners voted unanimously to centralize all of Baseball's Internet operations into an independent technology company.
Dwight Goodens career became a cautionary tale about shining stars that became victims of New Yorks drug-fueled fast life back in the '80s and '90s.
http://www.courtsidetweets.com Dwight Gooden of the New York Mets captivated the baseball world in 1985 with his Cy Young Award, and his 24-4 record with a 1.53 ERA! "Dr. K" was on another planet that season and to try to explain to younger people how much larger-than-life he was back then wouldn't do him justice!
Props to Sabathia for keeping the memory of baseballs rich history of dominant Black pitchers alive, despite the sparse number of Black pitchers on MLB rosters today.