Madison Square Garden — NCAA March Madness is officially underway and that means we will see underdogs rising to the occasion and dispose of perennial favorites. That theme emerged quickly in the Big East Tournament as No. 7 seed Xavier outlasted No. 2 seed Butler 62-57 on Thursday night in the quarterfinals at Madison Square Garden before No. 6 seed Creighton (24-8, 11-9 Big East) ousted No. 3 Providence (20-12, 10-9) 70-58 in the late game to complete a night of upsets.
Butler (23-8,12-6 Big East) had the lead, but squandered it late and couldnt put a feisty Xavier (21-12, 9-9 Big East) away.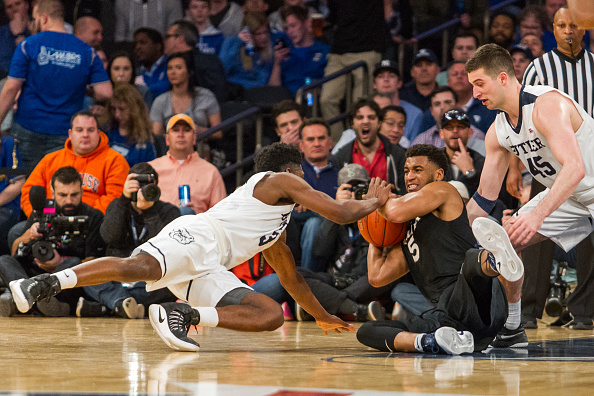 (Photo Credit: Getty Images)
With an NCAA bid already secured Butler Coach Chris Holtmann chalked it up to a learning experience and is looking for his 18th-ranked Bulldogs to turn it up in the NCAA Tournament.
Give Xavier credit. They made plays and the free throws down the stretch that we just weren't quite able to make, Holtmann told reporters in the press room after the game. So I thought we had some guys really play to win today and that was good to see. I thought our togetherness was really good, but you're going to struggle when you turn it over late and teams shoot 60 percent in the second half. So that was disappointing. But I thought there were some good things to take from this and we'll learn and move on.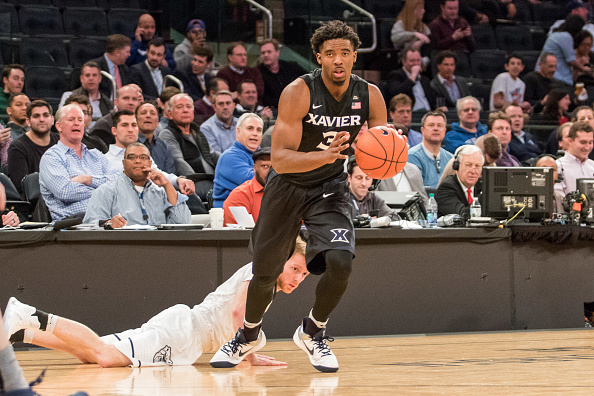 (Photo Credit: Getty Images)
Being successful in the Big East Tournament is much more important for Xavier, who despite securing its fourth straight 20-win season and 11th in 12th years, is still on the NCAA bubble according to the bracket experts. This victory is sure to help their cause.
I still don't know where we stand, said coach Chris Mack, in his eighth-year at the school. "Again, I only care about the Big East Tournament right now. And I talked a lot at the press conference that we had before we left here for New York about how I felt about my team and our resume, if you will. But I'm here to talk about the Big East Tournament and a game that was well-played tonight, two teams that battled tooth and nail.
I mean, the game could have gone either way down to the wire. Our guys made some big time plays, and Malcolm (Bernard) probably had his best game of his career, next to me. And Trevon (Bluiett) has done it all year. That's why we put the ball in his hands. Let's talk about the Big East Tournament. And it's special to be playing Friday night.
And if Xavier happens to run the table, all the speculation wont matter because an automatic bid will be the reward.