Carolina Panthers star Cam Newton, anointed the new QB prototype in the form of an invincibly-sculptured NFL freight train with missile-launching capabilities, will be undergoing surgery for a partially torn rotator cuff in his throwing shoulder on March 30th. NFL Network experts say it is questionable that he will be ready to start the season.
This latest blow to Newton and the Panthers' hopes of rebounding from a disastrous 2016 and bolting back into Super Bowl contention is another of a series of injuries that hes encountered. Newton had concussion problems all of last season and probably should have been shut down as soon as the Panthers fell out of legitimate playoff contention.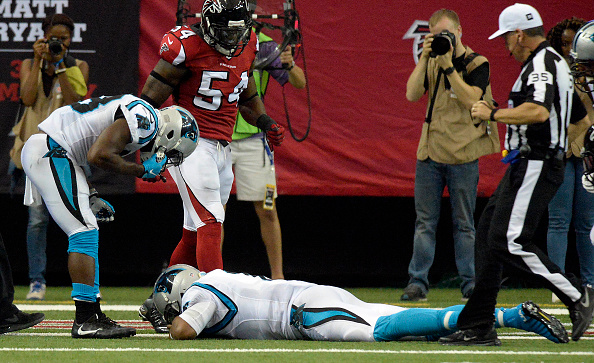 According to the team, Newton suffered the injury in Week 14, but managed to gut out the rest of the season. Hes expected to be ready for training camp, but reports say thats not a given, an injury like this could last throughout the preseason and into the regular season.
We developed a plan for Cam to take a period of rest, a period of rehabilitation and treatment, and then start a gradual throwing program the first part of March, head athletic trainer Ryan Vermillion said, per the teams website. Cam started his program, and the early parts of his rehab had been going well. However, as we worked to advance him into the next stage — the strengthening stage, the throwing stage — he started to have an increase in his pain level and started having pain while throwing.
Statistically, Cams taken 300 more hits than any other QB since he entered the league in 2011 and all of a sudden "Mr. Invincible" is "Mr. Susceptible" to injury. And now all of a sudden, analysts and team executives pontificating on local cable shows are suggesting he needs to change his style of play.
Let me say this. Weve been down this road before with RGIII. A zebra can't change its stripes. Cam has already said many times, he wont compromise his style of play because its what separates him from other QBs.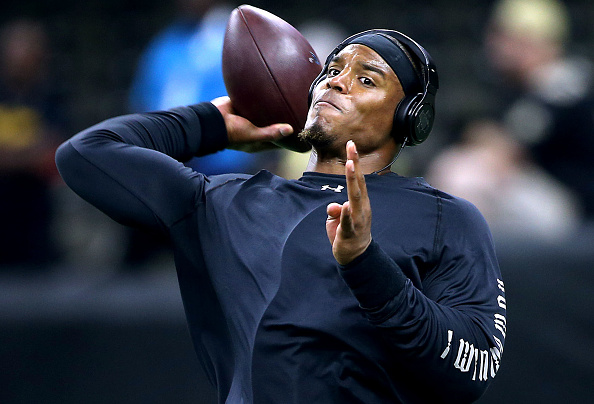 No one knows what adjustments Carolina will make in their offensive strategy or who the third quarterback will be after backup Derek Anderson. What we do know is that Cam is going under the knife and his $100 million wing is a bit battered and bruised right now.
And that is a major concern for the entire NFL brand.